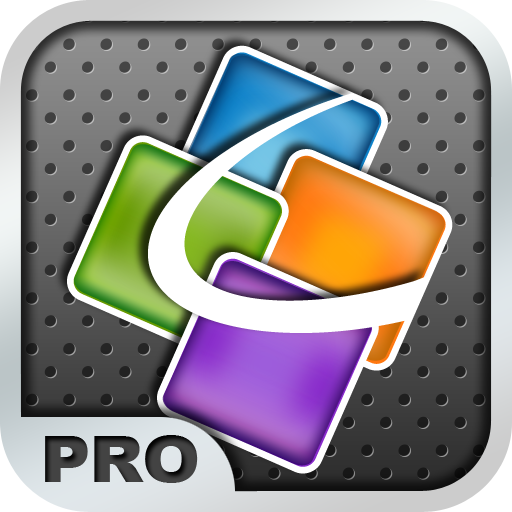 iPhone App
$14.99
Rating:
:: SOLID BUSINESS APP
Quickoffice emulates what we think of as an office suite on a desktop. While you probably won't wish to constantly edit documents on the go, it is definitely an office suite that is robust enough to meet most users' mobile needs.
Developer:
QuickOffice, Inc.
Price: $19.99
Version Reviewed: 1.1.1
iPhone Integration [rating:4.5/5]
User Interface [rating:4.5/5]
Re-use / Replay Value [rating:3/5]
Overall Rating:
In the first days of the App Store, pricing varied wildly. From forty dollar medical apps to ninety-nine cent flashlight apps, the prices varied almost as much as the quality. A few of the premium apps, such as the previously reviewed Netter's Anatomy and Omnifocus, stood out and justified their higher pricepoint. Today there is still a small subsection of apps available that merit the premium label. In April, an app named QuickOffice began its quest to join those ranks.
Quickoffice emulates what we think of, on the desktop, as an office suite. Word Processing, spreadsheet creation, and editing are the primary parts of QuickOffice, but it also includes file sharing via wifi and the ability to bulk email any of your flies directly. While you probably won't wish to constantly edit documents on the go, these features all contribute to a suite that is robust enough to meet most users' mobile needs.
Word Processing and Spreadsheets
I'll get right to the point. Once you start a new document or import a document via file management, (which I'll describe later) you're greeted with a simple interface that can be easily grasped in seconds. For documents, there are five basic buttons/menus. The first menu is basic font formatting, encompassing bold, italics, font color, size, and highlighting. The second is a button for bulleted lists. The third is a button that displays the keyboard for text entry. The next is a clipboard that allows you to cut, copy, paste or delete any selection. The last menu simply contains undo and redo.
To format, cut/copy/paste/ or delete, you'll need to select the text. In order to do this, QuickOffice has put together their own implementation of the iPhone 3.0's cut and paste interface. Double-tapping a word selects and brackets it with two pins that may be dragged anywhere within your document. It's a good implementation, though it's confusing to consider how this is done while providing 3.0 compatibility. I suppose it will probably just shut off and allow the operating system to do the work when the upgrade is live. Using the Word Processing function made me really think about how few functions people actually use on a daily basis. QuickOffice has been nicely reduced to the functions that work on the platform with the understanding that margins and tabs are not things that most will choose to manage on their phone. Simple editing and formatting are placed at the forefront and left there.
On the Spreadsheet side of the application, things are necessarily a bit more complex, although the developers have been careful not to get entangled in options. The same formatting menu is available, but this time with only bold, italic, font color and cell background color. The next menu formats the numbers in your sheet to currency, date, time, etc. The button after that one lets you select which sheet you'd like to edit (note that, currently, there's no way to create a multi-sheet document or add/delete a sheet). The fourth menu allows you to delete or insert rows (above or below) and columns (to the left or right), but you cannot currently delete single cells (coming soon, according to the developer). Undo and redo round out the list in the bottom pane. In addition to this, there's a formula list at the top left that contains a good selection of functions. Selection within the spreadsheet is accomplished with a double-tap and drag, which can take a little getting used to, but really the only solution and works well after you get familiar with it.
File Management
In addition to traditional document creation and editing, QuickOffice includes a well done file sharing and management system. Like a lot of other applications that allow you to access your iPhone for storage via wifi, you simply type the provided address into a browser and, from there, you can download or upload files. The interface to do this is very well organized, fast and simple. MobileMe iDisk support tops off this nice set of features.
The storage part of QuickOffice does have a few limitations though. Unlike the universal useability of some of the dedicated apps, this one is a bit finicky on its file type playback.The problem is that it won't always play many multimedia file-types. Mp3's seem to work fine, while mp4's can't be played. The rule of thumb is that If you just want to store anything, you'll be fine, but it's not going to completely replace some of the other file storage apps at the moment.
Once the files are on your phone you can select any or all of them and email them directly from the app. There's also a feature that attaches them as a hyperlink that will immediately open Quickoffice on your recipients iphone. This is a great feature that I feel would be extremely useful if you work at a company with others who own iPhones, allowing you to work back and forth, not just with the office, but with your companions out in the field.
QuickOffice's file management features do what you would expect, allowing you to create folders, bulk select and move files wherever you'd like. File creation and editing is currently limited to doc, xls and txt files with viewing of xlsx and docx read-only support. IWork '09 is not supported at all, while older iWork files are read-only. The developer also states that iWork files can't be transferred via wifi. In testing, I found I could transfer iWork '05 (I know, sad isn't it) files just fine over wifi but that they were saved as zip files and couldn't be saved at all. I certainly don't expect support for iWork '05, but I'd be interested to know which versions are supported. I suppose that, since iWork wifi transfer is not supported, that iWork files would have to be uploaded through iDisk or emailed by someone from QuickOffice who happened to upload them from iDisk. That, in itself, seems a little strange. I know these will be an annoyance to some, but the developers have stated that the docx and xlsx issues will be fixed soon and they say that iWork '09 is a limitation imposed by Apple. I certainly hope the former is true, as I receive more and more docx files every day by email and own Word '08.
Conclusion
QuickOffice is a good solution for those of us who want to edit and create documents on the go. Sharing and transferring files with this app seems to be easy and bug-free. The interface is kept simple, uncluttered and yet has enough features to satisfy practical users, but there are some nagging issues with document formats and I'd still like to be able to create/delete sheets easily. Price may, as always, be a factor, as this is probably the most expensive app that many iPhone owners will consider buying. In addition, some of the features (including the key "cut and paste" implementation) will become less novel when OS 3.0 is released. I can't help but give QuickOffice a high rating based on what it does well, but you'll have to decide if it's something you really need.