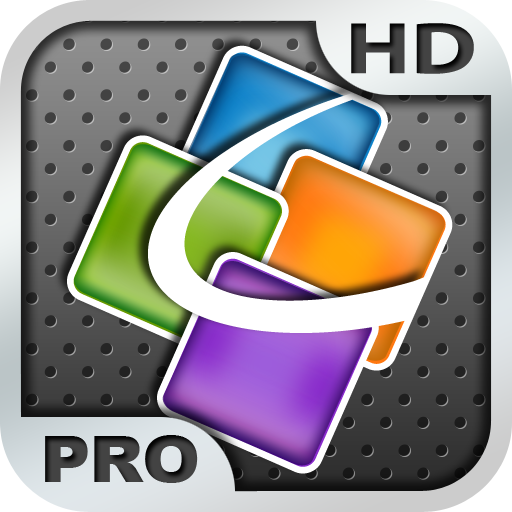 iPad App
$19.99
Rating:
:: A SWEET SUITE
It's not as complete an office suite as its primary competitor, but Quickoffice is clearly the winner in terms of overall usability.
Developer:
QUICKOFFICE INC
Price: $9.99
Version Reviewed: 1.0.0
Device Reviewed On: iPad
iPad Integration
Rating:
User Interface
Rating:
Re-use Value
Rating:
Overall Rating:
Those of us who organize our lives around Google Docs now have another option for accessing and editing our vital information on the go. Quickoffice Connect Mobile Suite for iPad is a very long name for an app that isn't as long on features as its nearest competitor,
Docs to Go Premium
, but what it lacks in features it makes up for in ease of use and overall design.
The default view in Quickoffice shows your local folders and any cloud-based doc storage you have set up within the app. Currently, Quickoffice is compatible with Google Docs, Dropbox, Box.net and MobileMe. You simply have to enter your login information, and Quickoffice sets up the virtual drive on the left side of the home screen. Click the drive and the middle third of the screen shows files and folders in that drive. Tap the file quickly and it opens up a new full screen editing window. Touching and holding your finger on the file gives you the option to move the file manually to another folder, another drive, to the trash or to email. It's a simple and easy way to handle file navigation, organization and movement, and it's an improvement from similar systems seen in other apps.
Of course if you don't want to sync your files with a cloud-based service, you can always create and organize your files locally, although you are limited to creating text files, and Office '03 or '07 spreadsheets and word processing documents. You can view powerpoint slides, but you cannot edit them, which can prove problematic for those looking to update slides while away from a more full-featured computer.
Editing tools are also not as fully developed as other iPad office suites. The basics are all present: font tools, paragraphing styles and colors are all handy via a very striking drop-down menu system, but you'll be hard-pressed to find any tools more complicated than these. Word count? Nope. Heck, even completing a manual save (the app auto-saves fairly often) causes the document you're working on to close. These are design decisions that I hope are ammended in future releases.
Finally, it's worth noting that Quickoffice is a dedicated iPad app versus Docs to Go Premium's universal approach. While you can use Docs to Go on your iPhone and iPad with one purchase, Quickoffice, while less expensive, will only run on the iPad. They are both strong programs, though Quickoffice's word processor seems a bit "peppier" than the one in Docs to Go. I also much prefer the Quickoffice user interface, but I do miss some of the tools available in the competitor's product. At this point, both are good choices and serve similar purposes. Evaluate your needs carefully before making a purchase and you should be in good shape. If you need to be able to edit and create Powerpoint presentations, Quickoffice is not the best choice. However, if you are looking for a strong word processor and spreadsheet editor with a clean user interface, you should definitely consider Quickoffice.