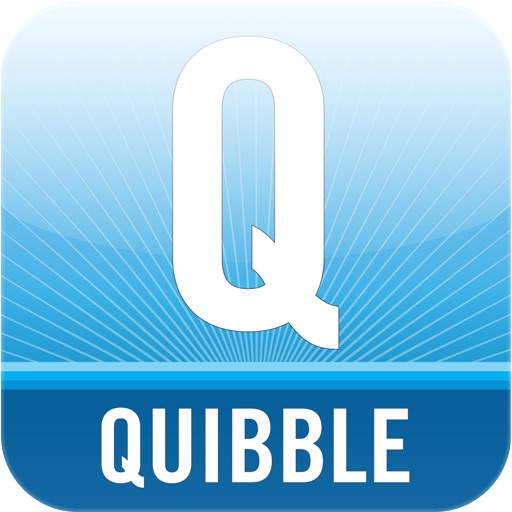 iPhone App
$1.99
Rating:
:: WORDY
Quibble tests your general knowledge, English and Maths skills all at once, and it's great fun.
Developer:
Chess Pie Media
Price: $0.99
Version Reviewed: 1.1
Device Reviewed On: iPhone 4
Graphics / Sound
Rating:
Game Controls
Rating:
Gameplay
Rating:
Replay Value
Rating:
Overall Rating:
I've got a new favourite way of testing out the old gray matter; it's called Quibble.
Quibble is a word game mixed with some knowledge and trivia too. You're presented with four cubes that have different answers on each face. You have to rotate the cube to match up four similar answers. These range from Maths problems to synonyms to colors or even currencies and things to do with the Arctic. There's a lot of variety going on here.
One of the main twists is that you don't strictly know what the links are until you figure them out yourself. While you can set Quibble to only use certain types such as Maths only (my favorite), synonyms, rhymes or other trivia, if you set it to use the full wealth of questions, you get a tremendous amount of variety in one 10 minute session. Points are accrued by solving each puzzle as quickly as possible within 10 minutes. This is the only failing I could find with Quibble, you can only share your score on Facebook and I'd have loved to compare scores via something like Open Feint or GameCenter.
Other than this, I adored Quibble. It's a great cerebral challenge that educates too. I learnt some great synonyms as I went along and I felt as if my Maths knowledge was boosted too thanks to plenty of extended sessions with Quibble. There's a lot to play through here too with the addition of four in-app purchases also available to add plenty of quesitons for $0.99 a time. Having said that, I didn't feel an immediate need to do so as there seem to be plenty of questions to play through first.
Quibble is an immensely simple idea but it's just what you could want from a Word game. It's simple to learn and use (just flip the cubes with your finger) but compelling stuff too. Time will fly by when playing this, and you'll learn stuff too! A new and worthy permanent fixture to my iPhone.