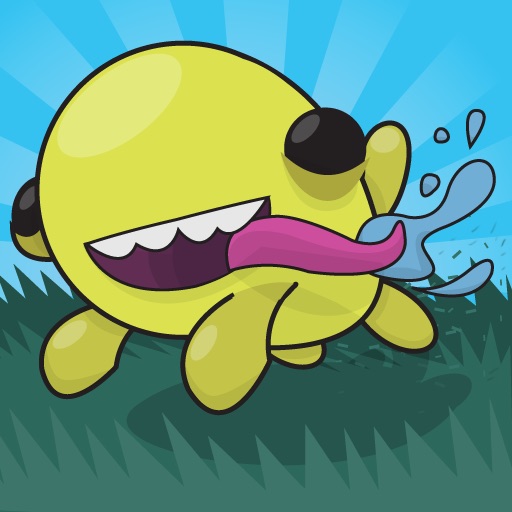 + Universal App
$0.99
Rating:
:: CUTE BUT SHALLOW
Quirky and there's nothing else like it, but it is a bit on the pricey side.
Developer:
Lucky Frame
Price: $2.99
Version Reviewed: 1.1
Device Reviewed On: iPhone 4
Graphics / Sound
Rating:
Game Controls
Rating:
Gameplay
Rating:
Replay Value
Rating:
Overall Rating:
A planet pines for pugs. Remember that oh so memorable quote? No, me neither. But now that I've seen it mentioned in
Pugs Luv Beats
, I've got a feeling it's going to stick in my memory for a while to come. Much like the game itself.
Pugs Luv Beats
isn't actually a very complex game. It's extraordinarily simple, to the point of almost being a little dull, but it'll stick in anyone's memory for a while to come. It's all about the tale of a pug that finds a Beat and decided to collect it. Somehow, this annoyed the Beats and caused them to fling the pugs into outer space. Now it's down to the pugs to grow more Beats, discover new planets and build homes. It's a strange idea but distinctive.
A tutorial guides players through the early stage of the game. It's not hard to play once fully understood, but the start of the game is a little bewildering because it's so different. Much of the player's time will be spent placing homes then guiding the pugs towards the Beats. Collect more Beats and more homes can be built, unfolding the surroundings around the player. These Beats can also be used to buy the pugs costumes which help them navigate the terrarin. The pugs can move reasonably fast but they slow down when walking across mountains or water, amongst other obstacles. With the right cute costume, they speed back up.
Once a certain amount of Beats are collected, the player can then unlock new planets and do everything all over again. New costumes and hats are unlocked through the acquisiation of capsules, scattered around each area. The weirdness continues in the musical score. Collecting the Beats, changes the background music, adding extra purpose and quirkiness.
That's pretty much all there is to Pugs Luv Beats. It's definitely a case of style over substance. Even with the addition of a mini game amongst the planets, the focus of the game is on collecting the Beats and unlocking new area.
Despite its relative shallowness, I'd still gladly recommend Pugs Luv Beats if it were priced at $0.99. It's adorable and distinctive with a great sense of humor. There really is nothing else like it out there. At $2.99 though, it is quite expensive for what it offers, making it a much tougher title to recommend amongst such a competitive App Store.