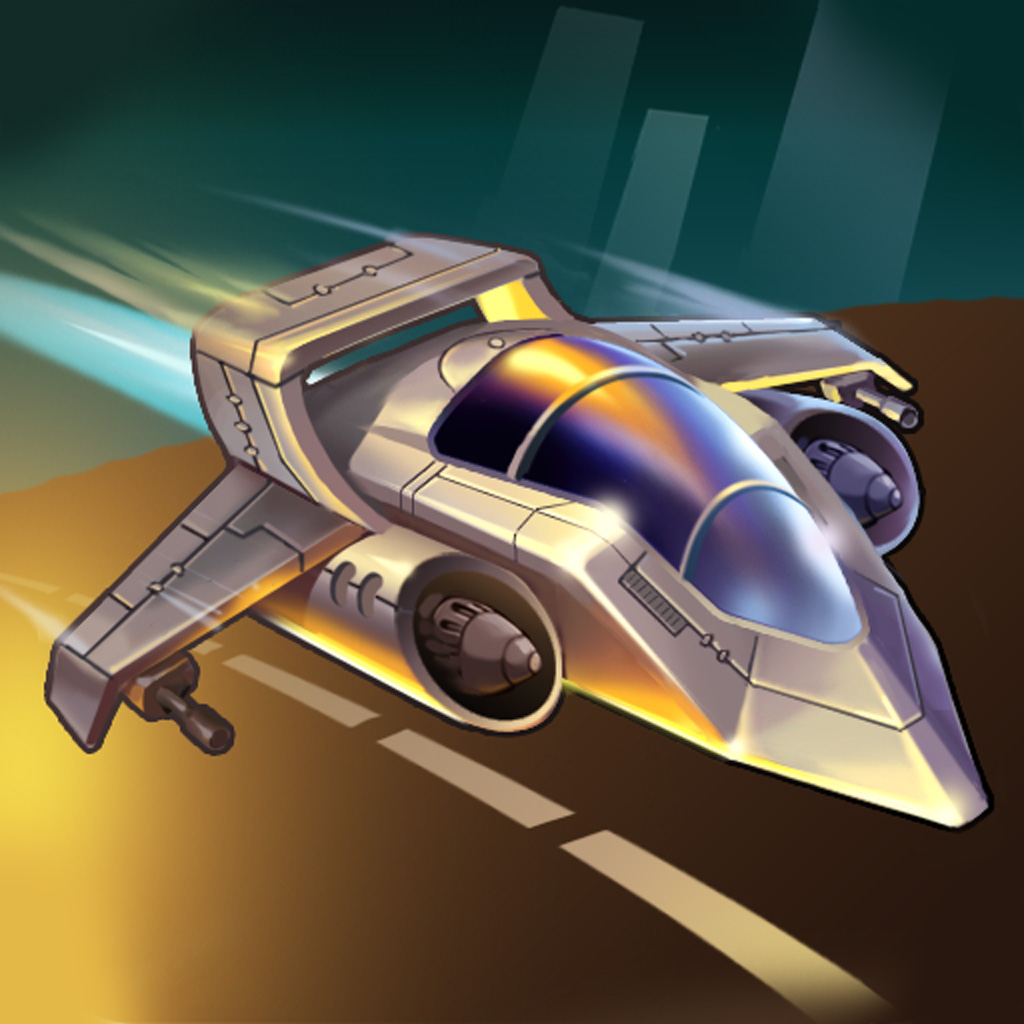 + Universal App
FREE!
Our Review by
Dan Lee
on February 10th, 2012
Rating:
:: APOCALYPTIC
Battle and race futuristic craft in an alternate world
Developer:
HeroCraft
Price: $0.99
Version Reviewed: 1.1.1
Device Reviewed On: iPad
Graphics / Sound
Rating:
Game Controls
Rating:
Gameplay
Rating:
Replay Value
Rating:
Overall Rating:
Protoxide: Death Race
is a hovercraft racer in the vein of WipEout or Nintendo's F-Zero franchise. The game features an impressive 3D engine but this comes at a cost, as the game rarely thrills in terms of speed, and the enemy AI isn't particularly potent.
Protoxide: Death Race is set in an alternate world "after 2012," where abandoned cities are controlled by violent gangs and the only way issues are settled is via high-speed racing with no rules. It's here where the game's single-player campaign mode starts, as the player takes control of a new racer who wants to climb the ranks. The game actually spends a decent amount of time trying to flesh out the story, with a fair amount of text driven cutscenes.
Although the game focuses on racing, combat plays just as big a part. In fact, sometimes coming first isn't even a requirement; instead, the player will need to take out a number of enemy craft. Dotted about each of the 16 levels are a number of weapon icons, which can be collected by flying through them. That's about all the control player has over weapons, though, as they fire automatically when locked onto a target.
As expected, the player steers a vehicle by tilting the iOS device left or right. Acceleration is automatic, and braking/boosting is done by pressing the relevant on-screen icon. Generally this set-up works well, although a little bit too much control is lost when using the powerful boost pick-up.
The campaign is a reasonable size, but Protoxide: Death Race also comes with both WiFi and online multiplayer, featuring a race mode. Other modes, such as deathmatch, have been promised in future updates. While it is a welcome addition, finding online games proved to be difficult.
Visually the game is impressive, especially the detail on the 12 vehicles. The flip side to this is that, unless the craft is boosting, the speed is actually fairly low for this type of game. The AI never really impresses either, and there seems to be some significant rubber-banding going on, as no matter how far the player pulls ahead, the opponent craft will appear moments later.
Protoxide: Death Race is an enjoyable enough racer, with a good amount of content. While the gameplay never really excels, there's also very little wrong with it, meaning just about anyone can pick it up in short bursts and feel satisfied.
[gallery]