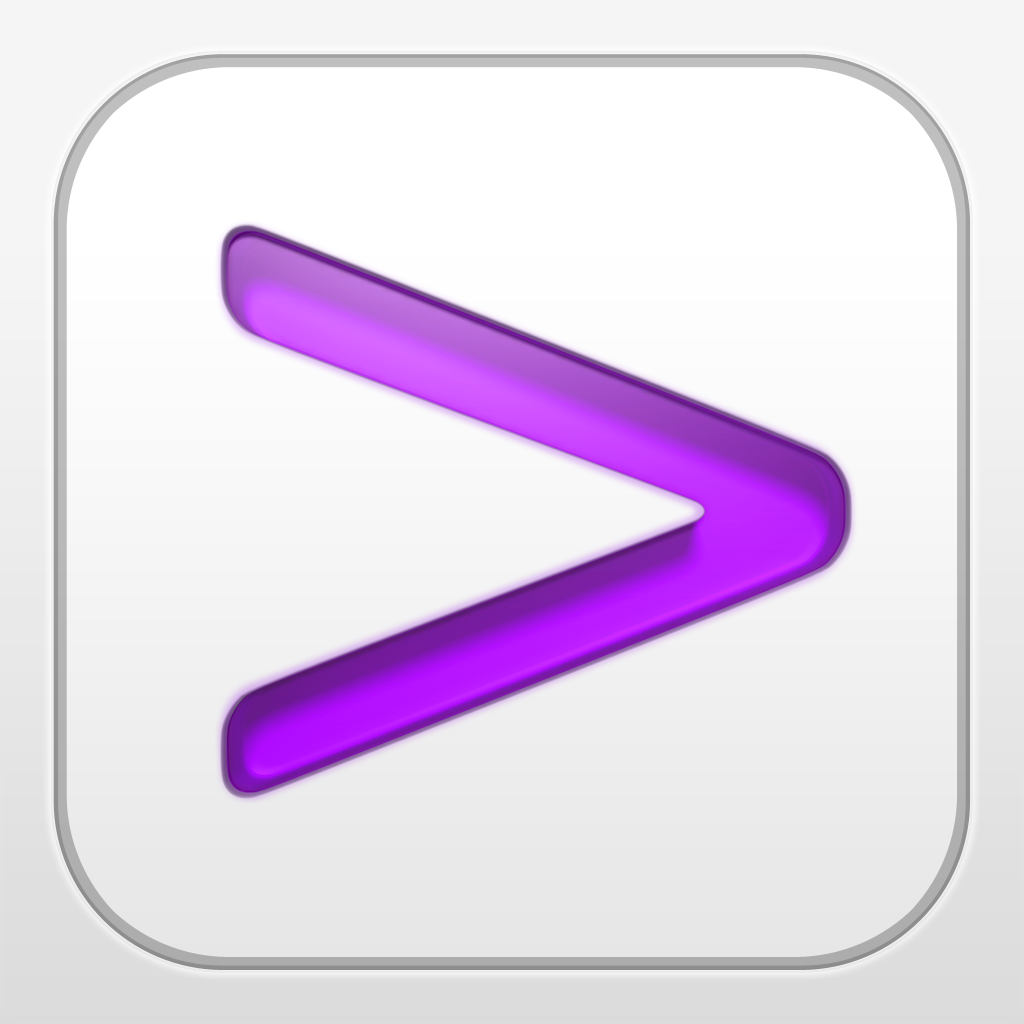 + Universal App
$7.99
Rating:
:: SSH-TASTIC
Panic's Prompt offers server administrators a windows into their networks right from an iPhone, iPad or even iPod touch. Offering customisable keys and support for Bluetooth keyboards, Prompt is ideal for road warriors.
Developer:
Panic
Price: $7.99
Version Reviewed: 1.2.3
Device Reviewed On: iPhone 4S & iPad 2
iPhone Integration
Rating:
User Interface
Rating:
Re-use Value
Rating:
Overall Rating:
If you're a network administrator, chances are you've wished you could connect to your machines from your iPhone or iPad before. While there are plenty of different apps on the App Store for connecting to a networked machine over SSH, some are very expensive and some are just plain bad.
One SSH app comes by way of Panic, a name you may know from their various apps for Mac OS X. Named, rather aptly, Prompt, the app will allow users to "SSH" into a machine from their iDevice. SSH, for those unaware, is a text-based way of making a secure connection to a computer on a network whether that be either local, or remote.
Weighing in at $7.99, Universal app Prompt is certainly not the cheapest SSH app on the App Store, but it isn't the most expensive, either. What you do get for your money is a very capable app with a couple of features that are sure to make administrating a device as easy as possible, considering the small software keyboard you're using.
Perhaps the most useful feature I became reliant on is the way Prompt autocompletes commands, and learns them based on your usage. That means that you won't need to keep re-typing commands that you use regularly, which is super useful, even if you're using the iPad's considerably larger on-screen keyboard.
Bluetooth keyboards are also supported, meaning those who want a
really
portable machine with a hardware keyboard can always choose to use an iPad and a keyboard of their choice.
Customizable keys are also a real boon in Prompt, saving valuable time and keystrokes when users just want to get to the pipe (|) icon that's hidden behind that software keyboard. It may not seem like much, but customizable keys are one of those little touches that makes Prompt's touch-based interface more fun to use than some of the competition.
The only real negative I can throw at Prompt is that price, and I'm not really sure that's their fault, either. With iOS app and game prices seemingly in a race to the bottom, $7.99 may seem expensive. That said, is it really so much to pay for an app that you're probably going to get a lot of use out of over the course of a year? I wouldn't say so myself, but the price may put some off despite Prompt being a universal app. That's two apps for the price of one, people!
I'm a big fan of Prompt and use it most days so I can access my file server at home. After trying some of the competition I have found Prompt to be the most stable, and certainly the fastest at sending commands and receiving the output from a remote machine, even across a 3G network.