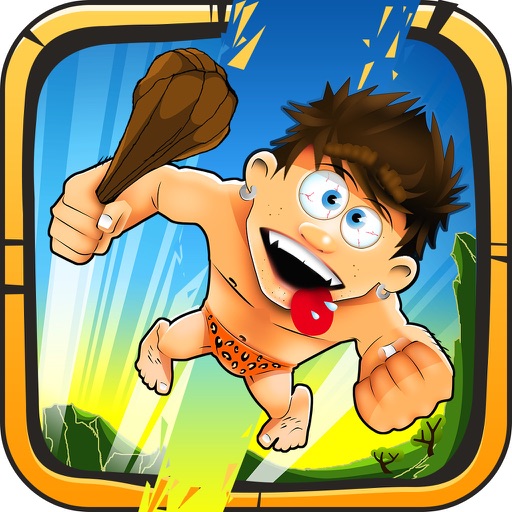 + Universal App
$2.99
Rating:
:: CLUNKY CONTROLS
Originally from the Stone Age of console games, this update of a classic platformer doesn't quite hit the mark due to haphazard controls.
Developer:
Microids
Price: $2.99
Version: 1.0
App Reviewed on: iPhone 4S
Graphics / Sound
Rating:
Controls
Rating:
Gameplay
Rating:
Replay Value
Rating:
Overall Rating:
Me write this review like caveman. Me think it suit theme of game. Me understand it might get increasingly aggravating. Me stop now. Sorry.
Talking like a caveman is great, for all of about 10 seconds. Hoping that playing as one might be a little more entertaining is Microids, the developer that's reinvigorating the classic Amega platformer Prehistorik for a new generation. Floating islands, enemies that love to be jumped on, hidden areas, hitting things with a club. Prehistorik has all of these things, but for some reason it's not quite enough.
First of all, the game looks great. The cartoon graphics and prehistoric environments are fun and full of little surprises (flasher in a trench coat anyone?) that add to the humor that is consistent throughout. The aim of each stage is to get to the traffic lights (?) at the end of each level after collecting enough food and letters, all while clubbing dinosaurs around the head in the process, obviously.
Unfortunately, it's not the presentation that's the problem. While it may be good for a bit of a nostalgia hit, ultimately the gameplay feels wooden. It's not as responsive as other platformers on iOS have managed to be (League of Evil is a shining example), and the game as a whole suffers because of it. The fact that there is no grabbing onto ledges makes jumping onto platforms more of an effort than it should be, and leaps of faith can often end in a death-plummet. Not to mention the amount of times I double tapped the forward arrow to edge forward and sprinted off of the edge of a platform by accident. If players are of the impatient variety, they will find the gameplay on the slow side of things, especially when waiting for environmental aide.
Prehistorik is a decent platformer that suffers unnecessarily because of below-par controls, a killer in this genre. If players don't mind paying the frankly cheeky asking price, there might be enough here to keep them entertained, but for the current price, there are games that do this kind of thing a lot better.