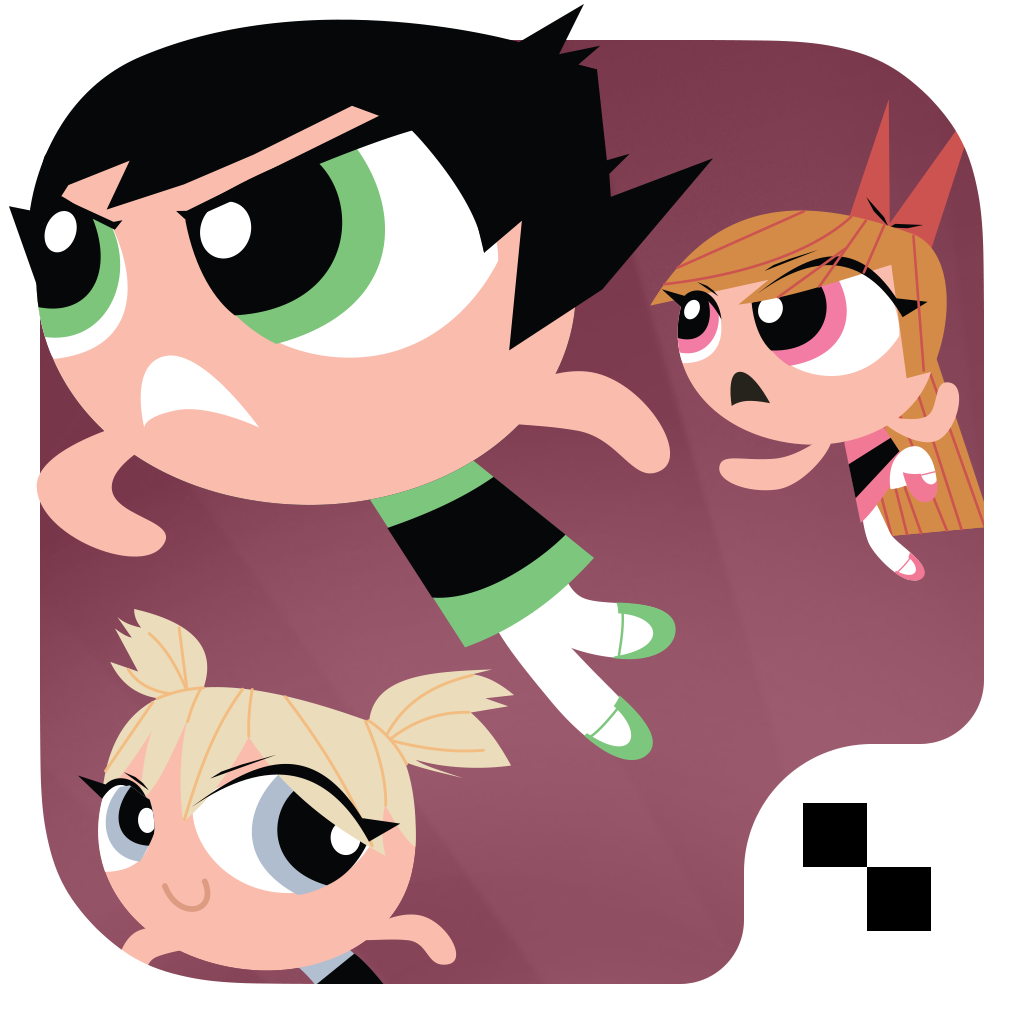 + Universal App
$3.99
Rating:
:: LACKING POWER
Powerpuff Girls: Defenders of Townsville is an average shooting/action game. Problem is you don't ever want to hear the word "average" alongside "Powerpuff Girls."
Developer:
Cartoon Network
Price: $3.00
Version Reviewed: 1.0
App Reviewed on: iPhone 5
Graphics / Sound
Rating:
User Interface
Rating:
Gameplay
Rating:
Replay Value
Rating:
Overall Rating:
Those of us that watched a lot of cartoons through the late 90s and early 00s (maybe because of, ahem, long-term unemployment) came to recognize The City of Townsville as a second home. Townsville is a wild, weird place, making it necessary for the Powerpuff Girls to patrol it constantly.
The 'Powerpuff Girls' cartoon left the airwaves in 2004, but Townsville never faded from our hearts. In fact, the sugary action show will be making a return in 2016, which may be the reason why Cartoon Network brought Powerpuff Girls: Defenders of Townsville to mobile.
Defenders of Townsville is an action/shooting game with Metroidvania elements. Though the gaming world at large does not love the word "Metroidvania," it's the word Cartoon Network is using to describe the game.
It fits, admittedly.
Defenders of Townsville
often sends players backward to open up previously-blocked areas with newly-acquired powers. However, the girls' latest outing proves the term "Metroidvania" isn't always synonymous with "great."
Defenders of Townsville
is a competent action game, but it grows repetitive before long.
When Defenders of Townsville kicks off, players learn the evil monkey Mojo Jojo is up to no good. He uses a machine to steal the girls' powers, then scatters them across the city with a blast. Players start out as Buttercup and work their way through the city as they search for her powers and her sisters. Once the girls are recovered, they can be switched out on the fly.
Thing is, it makes little difference if Bubbles, Blossom, or Buttercup are in the fray. Defenders of Townsville isn't overly-exciting, regardless of who's in charge. It's not a bad game, but neither does it make an effort to really run with its license.
For instance, nearly all the enemies the girls go up against are featureless robots. A few punches, a few laser blasts, and the bad guys go down. Then it's time to progress to the next screen and repeat the same actions ad nauseam.
Powerpuff Girls is a property filled with city-devouring monsters, demons that wear high heels, and mayors that kill their own faeries. Room after room of blank robots just doesn't cut it. Gaining and using special powers is admittedly fun for a while, though thanks to an impotent map, players can expect a lot of wandering around as they try to remember exactly where they saw that one room with the switch that can only be triggered with a shockwave blast.
Powerpuff Girls: Defenders of Townsville is alright, but hardcore fans will undoubtedly be disappointed at what it could have been if a bit more effort had been applied. Maybe this is one time it's OK to let Mojo Jojo run riot over Townsville.