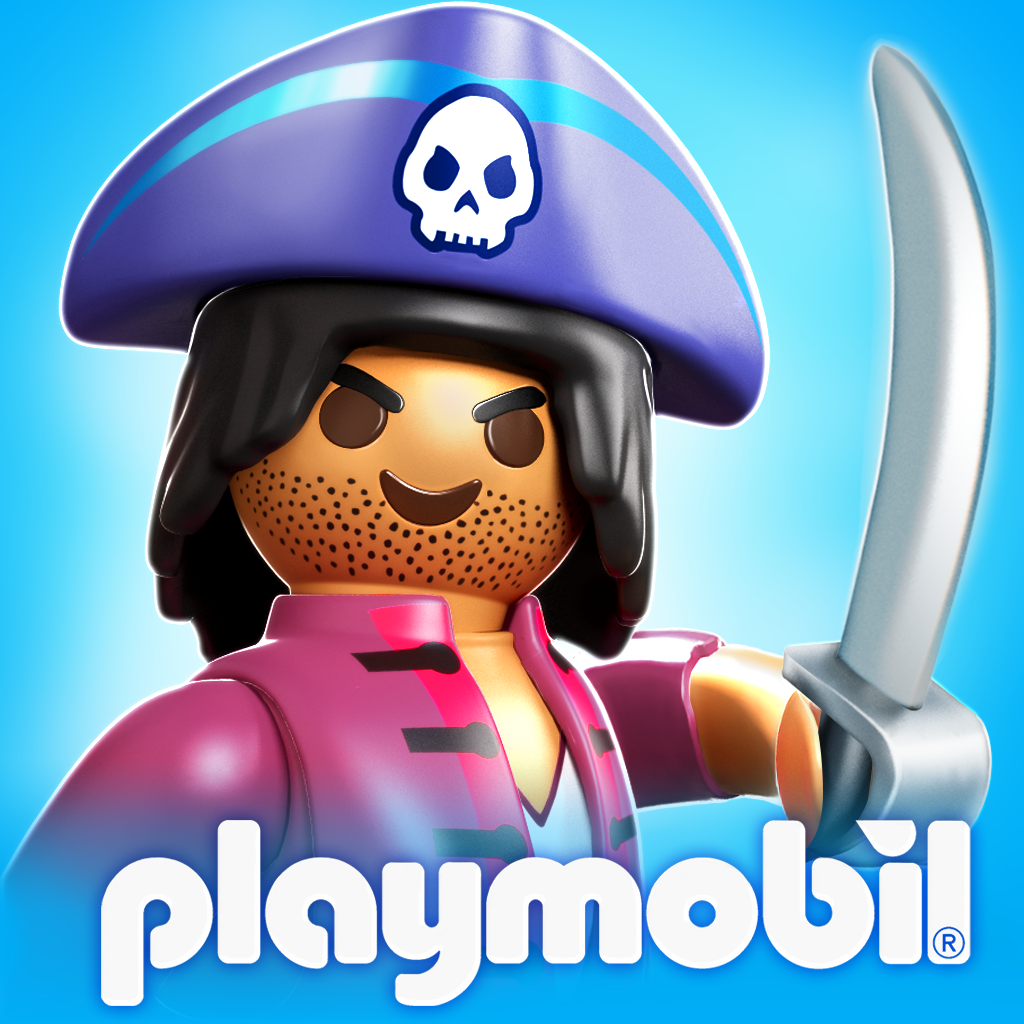 + Universal App
FREE!
Our Review by
Rob Rich
on December 21st, 2012
Rating:
:: CUTE CORSAIRS
Looks like LEGO isn't the only kids toy that can make the transition to video game form.
Developer:
Gameloft
Price: FREE
Version: 1.0.2
App Reviewed on: iPhone 3GS
Graphics / Sound
Rating:
Gameplay
Rating:
Playtime
Rating:
Replay Value
Rating:
Overall Rating:
Creating video games meant to rekindle the magic of playing with toys as a kid can be tricky. The games themselves obviously need to be fun, but there's a certain special
something
that doesn't always make the transition from tangible to digital. It's actually incredibly tough to pull off, despite Gameloft making it look easy.
Playmobil Pirates has a little bit of a story that involves some rebuilding and revenge-ing, but the emphasis is on pretty much everything else. Players will be doing many of the typical free-to-play activities such as expanding territory, building structures, and clearing space for more expansion. However the town-building is only one part of this particular pirate's life. There's also high seas adventuring that involves blasting hostile ships and creatures out of the water while searching for lost treasure, as well as a simple tower defense-style mechanic built around protecting the very ship needed for adventuring in the first place.
I was pleasantly surprised almost as soon as I'd started up Playmobil Pirates for the first time. The screen shots don't really do the visuals justice, even on a 3GS. Everything is bright and colorful, the character models are actually 3D (no sprites here!), and the animations are goofy and full of personality. I was also pleasantly surprised by the additions of adventuring and tower defense to the freemium formula. Both are a little simplistic but they're entertaining enough and do a great job of giving players something to do that isn't clear cutting bushes or waiting for a new home to finish construction. Heck, even the typical freemium model is tweaked a bit. Clearing shrubs is free, but it takes time and requires a free worker. Conversely more workers can be hired but they require homes on top of their initial cost. And even though time-distorting special money (gems) is still a present element the game starts players off with plenty, assuming they don't waste it all on the daily lottery or something.
Playmobil Pirates
' only real problems are the small technical kind. Text for descriptions and quests is small and tends to get cut off on my 3GS. I've also had trouble selecting specific items when the view is zoomed out all the way, but zooming back in makes it much easier. My only other gripe is that swiping to rotate the camera while adventuring takes too long and often leads to me missing out on a treasure or two because it's just so slow.
The big kid in me has been having a lot of fun with Playmobil Pirates. The adult in me (what little there is) has also been enjoying himself despite a few minor problems. We have a consensus!