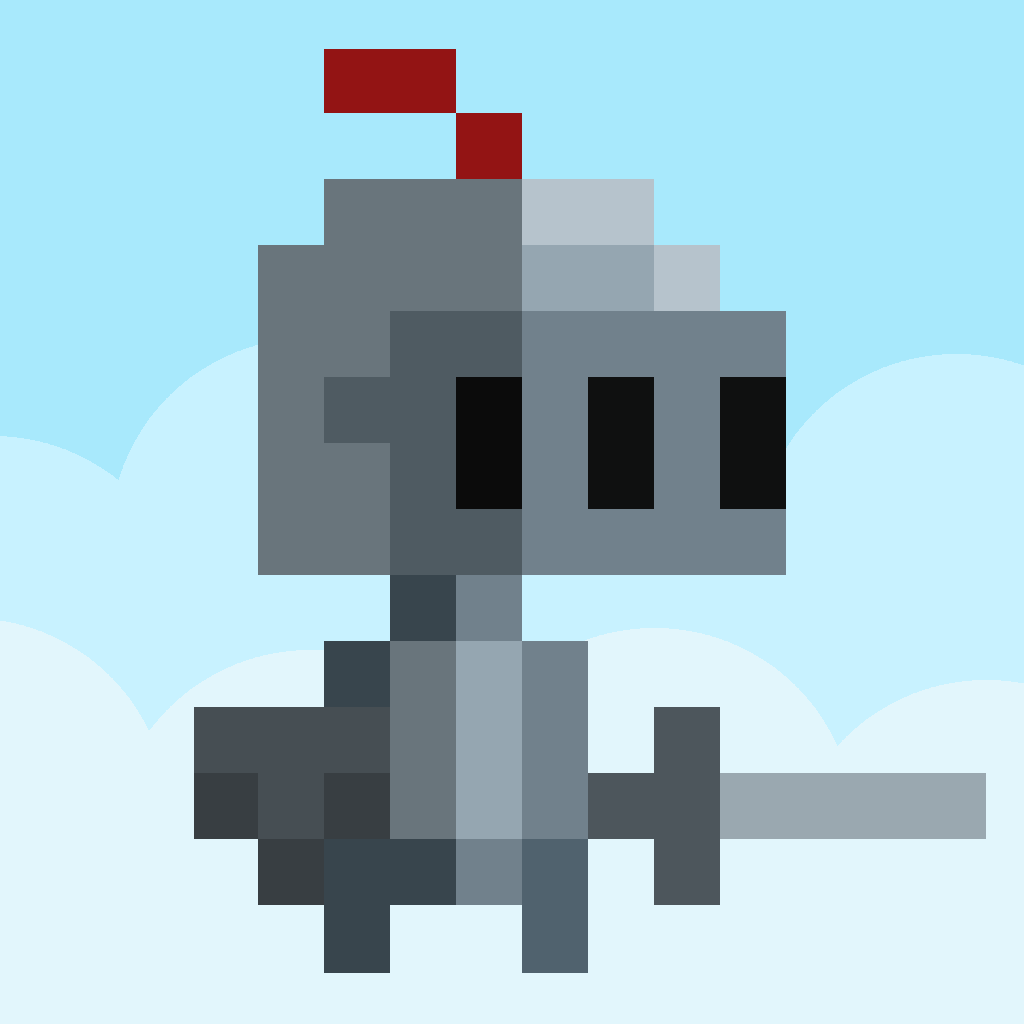 + Universal App
FREE!
Our Review by
Rob Rich
on April 12th, 2013
Rating:
:: LANE CHANGER
It's not necessarily the most complex or grueling lane-defense strategy game but Pixel Kingdom does fun really, really well.
Developer:
SmashGames
Price: FREE
Version: 1.0
App Reviewed on: iPhone 5
Graphics / Sound
Rating:
Gameplay
Rating:
Playtime
Rating:
Replay Value
Rating:
Overall Rating:
Kingdoms will always be in peril and brave heroes will always be needed. However the format in which they do their "fighting evil" thing can vary wildly. In
Pixel Kingdom
they do so by meeting the approaching hordes head-on in a three lane defense. And they look so freaking adorable doing it, too.
Pixel Kingdom is a fairly straightforward lane defense game for the most part. Players have a stock of various units they can produce and three lanes to produce them in. They're all "paid for" by a mana pool that fills up over time, which can also be upgraded to fill faster by using more mana. Units are mostly of the melee/ranged attack varieties but there are a number of variations in-between to unlock and play around with. But what would the heroes be without their monsters? The various hordes of evil contain monsters both big and small. Some can knock heroes back, some weave in and out of lanes, and still others can slow a hero's movement. Thankfully players have access to a cache of special equipment that can be purchased to make their heroes much more formidable. Assuming they have the coin to pay for it all, of course.
I love me a good set of retro-pixel visuals, and Pixel Kingdom's scratch that itch nicely. The characters are cute enough as it is but the way they bop and nod along as they walk is even more charming. Although I'm not a total pushover, and all the charming pixel art in the world wouldn't be enough if the game were terrible. Which it's definitely not. All the unlockable and upgradeable classes are fantastic and each can be particularly useful in certain situations. Even more so with a flaming sword or Elvin bow. I can also really appreciate the decision to use three lanes instead of four or five. It makes juggling the unit creation a lot less stressful and allows for some pretty insane enemy waves to make up for that. The rare occasion where a shadow passes overhead and suddenly there's a freaking dragon taking up half the screen is particularly delightful, and I'm not being sarcastic.
I expected
Pixel Kingdom
's free-to-play model to be a bit problematic but it really isn't. The ads don't get in the way, gold takes some work to earn but it doesn't feel like an insufferable grind, and gems (for upgrading) are even harder to earn but still feel like they're being doled out fairly. The only real problem I've encountered is the way the game isn't properly framed on the iPhone 5.
A free, little known game like Pixel Kingdom could be easily overlooked on the App Store. Which would be an absolute shame since it's both free and tons of simple, adorable fun.