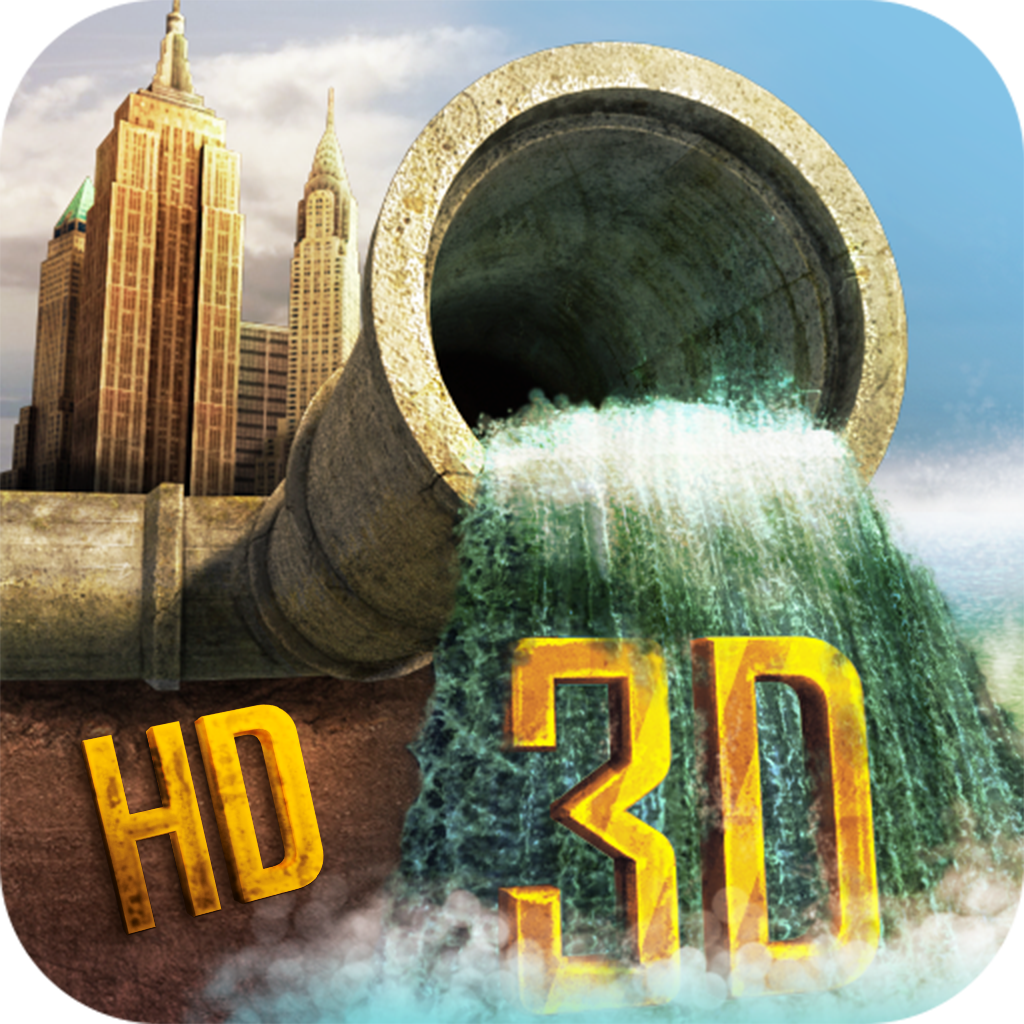 iPad App
$1.99
Rating:
:: ADDICTING PUZZLER
The classic single-tap puzzler PipeRoll is back with 3D graphics, new levels and a new logical element to keep gamers tapping for hours.
Developer:
Navigation—Info Kft.
Price: $1.99 (50% off for limited time; normally $3.99)
Version: 1.1
App Reviewed on: iPad 2
Graphics / Sound
Rating:
User Interface
Rating:
Gameplay
Rating:
Re-use / Replay Value
Rating:
Overall Rating:
PipeRoll 3D New York HD is the newest game in the popular series developed by Navigation—Info Kft. The game has been improved with amazing graphics along with a new element of logic: the liquid purifier. While there are some new elements thrown into the game play, PipeRoll 3D New York HD still incorporates the original elements that made the game so much fun to play.
In this basic single tap puzzler, players must tap on the pipes underground to rotate them. When the pipes are rotated, they need aligned with the plumbing to help the liquid reach its destination under the busy New York streets. As gamers work hard to connect the pipe pieces, they can hear the busy traffic above ground along with relaxing music that sounds a lot like what you'd hear on the weather channel.
While connecting pipe pieces is simple at first, the levels become increasingly more difficult. Not only do players need to transport the four liquids and purify the dirty water along the way, they must race against the clock at the top of the screen. The goal on each level is to try and beat the best time, which I found to be nearly impossible. The more time it takes players to complete a level, the less medals they are. Each level has a gold, silver and bronze medal and a built-in-level-solutions hint button when gamers get stuck. There are a total of 100 unique levels for players to complete, with more promised in a future free update.
The game played well on my iPad 2. The only complaint that I had is that it would be nice to be able to zoom out of the game more to see all the complex pipe pieces as the levels get more complicated. As it stands now, players can only zoom out so far and then they must scroll back and forth. Another note worth mentioning is that this game takes up a lot more space than the original: 155 MB to be exact. Players that don't have a lot of space to spare may want to make sure they have plenty before downloading this game.
I was quite impressed with PipeRoll 3D New York HD when I started to play it. The graphics are greatly improved from the original and they look more authentic. The busy moving traffic and different New York scenery was also a major plus. It's one of those games that's hard to put down once you start, so make sure you clear an hour or two from your schedule before playing.