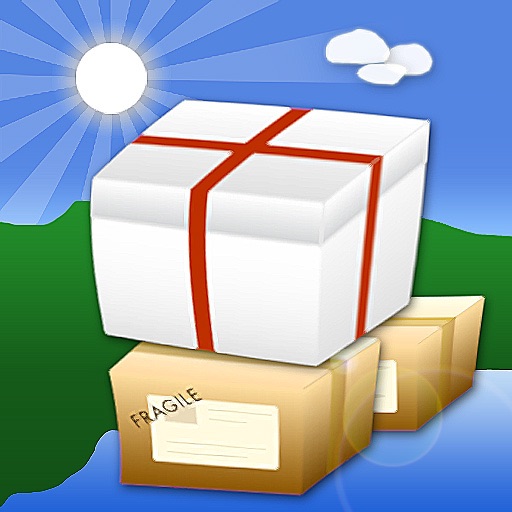 iPhone App
FREE!
Rating:
:: ADDICTIVE
Offering simple yet addictive parcel moving puzzles
Developer:
Second Entity
Price: $0.99
Version Reviewed: 1.0.0
Device Reviewed On: iPhone 4
Graphics / Sound
Rating:
Game Controls
Rating:
Gameplay
Rating:
Replay Value
Rating:
Overall Rating:
Pax is a title that could quite easily destroy my productivity. It's a very simple puzzle game but aren't the simple ones the most addictive too?
Each level comprises of a series of parcels. You have to line up all the parcels so that each line matches. To do this, you have to remove a few parcels but you only have a set number of moves to make. There's three difficulty levels in all - easy, medium and hard. Easy is hardly a challenge at all but it eases you into the concept nicely. It's the other two difficulties that pose a bit more of a challenge.
Pax quickly introduces other elements such as multiple rows that all must match and locked parcels. You can't move locked parcels around so it's essential that you work around them. Bombs also appear which can destroy an entire row and need to be used carefully. Medium is quite a challenge admittedly, possibly more than it needs to be, but it makes for a very enjoyable brain teaser.
All levels are randomly generated making for an infinite number of puzzles. So sometimes it will feel a little unbalanced with one puzzle being much easier than the one directly preceding it but this just gives you some breathing space. Some puzzles take a lot of thought and careful move making although at least there's always an Undo function to rely upon. It's quite a leisurely experience really as there's no time limit so you can take your time thinking your moves through, something that's rather useful on hard difficulty.
There are no high scores to beat nor any way of tracking progression. This is a game that you play for your pleasure rather than for the sake of beating others. It's also the exact kind of game that you'll find yourself dropping into when you've got five minutes spare, or you're procrastinating away. Puzzle fans will love this indeed.