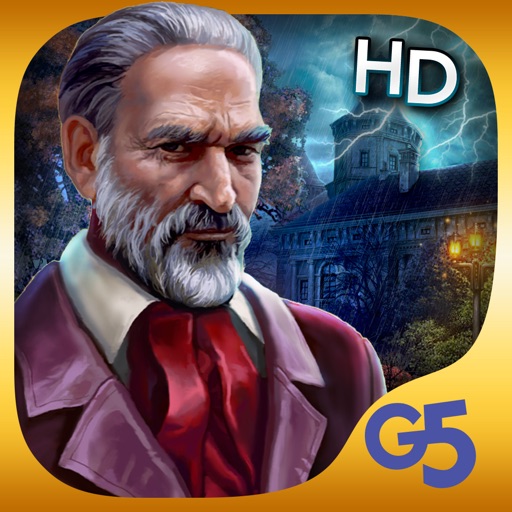 iPad App
FREE!
Rating:
:: DEPENDABLE CASUAL ADVENTURING
A fairly dependable Hidden Object/casual adventuring game, Paranormal Agency: The Ghosts of Wayne Mansion is fun, if short.
Developer:
G5 Entertainment
Price: FREE ($6.99 to unlock full game)
Version Reviewed: 1.0
Device Reviewed On: iPad 2
Graphics / Sound
Rating:
Game Controls
Rating:
Gameplay
Rating:
Replay Value
Rating:
Overall Rating:
Despite the suggestion of Paranormal Agency: The Ghosts of Wayne Mansion HD being a sequel, there's fortunately not much need to have played the previous installment. This is a title that stays close to its Hidden Object/casual adventure gaming roots, proving quite accessible to all. As usual it won't be one for the more hardened of gamers, but those looking for a fairly relaxing experience should enjoy what's on offer.
Involving a spooky mansion, some supernatural events, and a fair few talking ghosts is really quite run of the mill for the genre but
The Ghosts of Wayne Mansion
has a few tricks up its sleeve. For instance, there's the chance to enjoy a tea party with a group of ghosts, as well as play Blackjack with one. It's all part of a tale that promises to offer more varied puzzles than most.
These puzzles - besides including a game of Blackjack - also offer logical conundrums and everyone's favorite selection of jigsaws. Some puzzles are harder than others, although few are overly tricky. There's always a skip button on offer for those truly stuck, although I'd be surprised if many needed to opt for it. Elsewhere are some Hidden Object scenes which are similarly a little easy for the genre but pleasant enough. It's all quite logical and well laid out.
What isn't so great is that there's a fair amount of backtracking within
The Ghosts of Wayne Mansion
. Players often find themselves needing to return to previously investigated rooms to find something that has changed slightly, enabling them to pick something up. It gets a little repetitive at times, especially as sometimes one has to traverse through many rooms at a time.
That doesn't stop Paranormal Agency: The Ghosts of Wayne Mansion HD from being a mostly enjoyable romp, but it is something that will remind players of how relatively short the game is. Take out the backtracking and it'd be a pretty brief experience. In terms of value for money it's not quite all there, but for fans of the genre it should at least entertain.