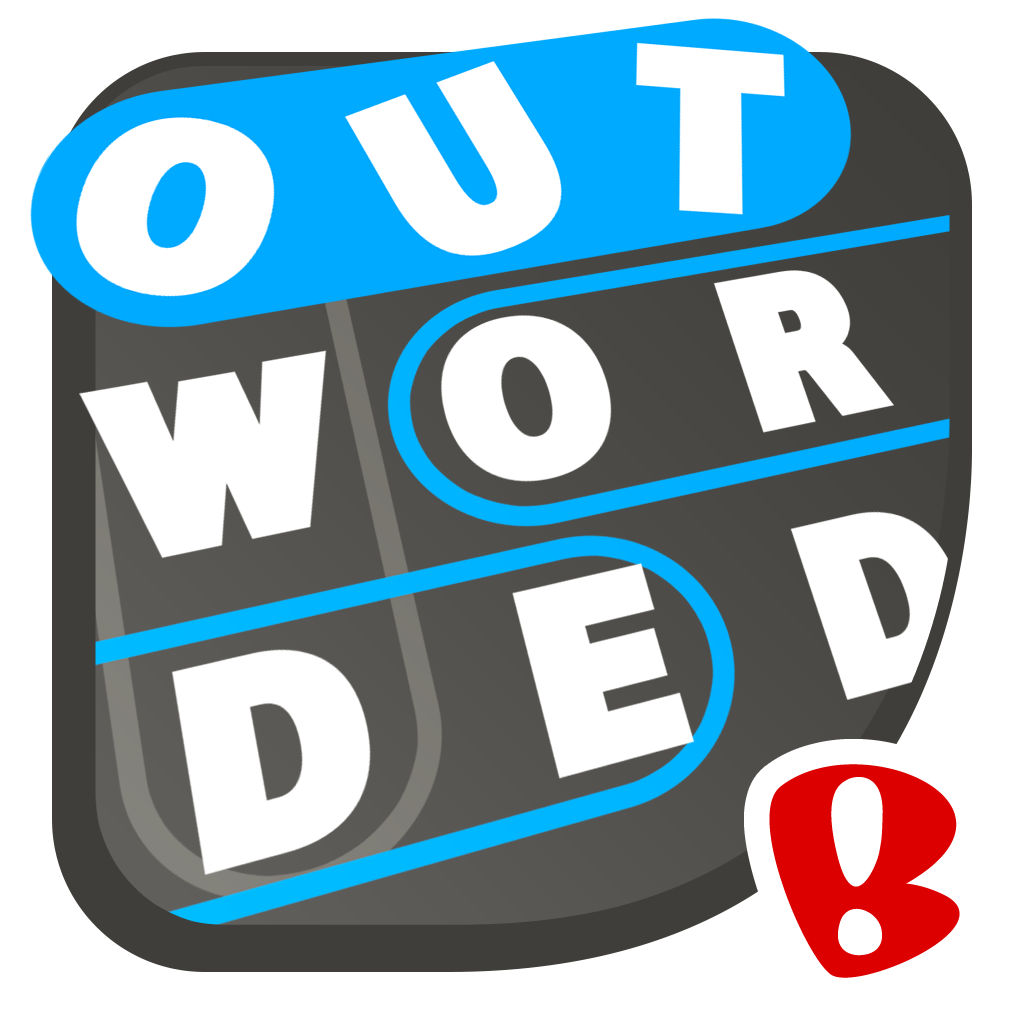 + Universal App
FREE!
Rating:
:: WORDINESS
Offering a minimalist experience, Outworded is a fun if simple word search game.
Developer:
Backflip Studios
Price: FREE
Version Reviewed: 1.0.1
Device Reviewed On: iPhone 5
Graphics / Sound
Rating:
Game Controls
Rating:
Gameplay
Rating:
Replay Value
Rating:
Overall Rating:
Who doesn't love a fun Word Search? It's the kind of puzzle that we've been tackling for years, long before the advent of smartphones.
Outworded
offers that same experience but with the bonus of an endless number of puzzles to keep players entertained. It might never win prizes for looking amazing, but it offers what most word game fans could want.
Two modes of play are available, encompassing single player and multi player options. The former is the most likely to entice one in, with a choice of three difficulty levels and the same number of timer options. It's quite fun, too, although the difficulty levels affect the amount of words that must be found, rather than anything else. Oddly, this can cause some confusion as, at times, it's the level of time given that can make the game more difficult, rather than the difficulty level.
Selecting a word is a matter of dragging a finger through the letters in order to highlight the full word. It's simple to initiate throughout. Enabling the game's free price, adverts scatter the top of the screen, as well as interrupt after each game, but it's not really worth spending the $1.99 to clear them.
The Multiplayer mode is a neat idea, but one that lacks any great excitement. Players can connect through usernames, Facebook, Game Center or randomly, before taking it in turns to find the most words within the time limit. There's no room for conversation, though, leaving the experience a little cold and robotic. Still, it could prove fun if one is able to find some willing friends to join in.
That's perhaps the only major issue with Outworded. As it's a Word Search game, it's never going to be thrilling. Instead, it's the kind of game that one can drop into when they want a relaxing experience for a few minutes rather than be gripped. There's always a place for a more cerebral time, though, and Outworded replaces the humble puzzle book quite well.