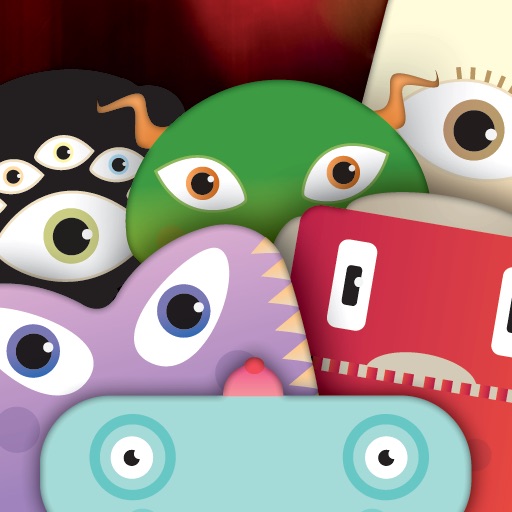 iPhone App
FREE!
Rating:
:: CYCLOPS DEFENSE
Orbital Bombardment is a great app, adding manic tapping and great style to the sometimes boring missile defense genre.
Developer:
Dueling Angels Entertainment
Price: $2.99
Version Reviewed: 1.0
Graphics / Sound
Rating:
Game Controls
Rating:
Gameplay
Rating:
Re-use / Replay Value
Rating:
Overall Rating:
Orbital Bombardment is a missile defense game that rids itself from all the pesky rules of missile defense games. There are no pesky towers to watch out for or ammo to deal with, just furious tapping. Missiles come at you in droves, filling up the screen with rock and fire, and it's up to you to tap and manipulate your way to freedom.
There is also a story, which is a bit odd for the genre. It's nothing deep (but it is welcomed) and can be summed up in about a sentence or two. The world was full of happiness until a dark force came and sucked up everything that was good, leaving your happy cyclops's in a state of peril. Then an all-powerful light being comes to protect the cyclops's, and the ensuing fight is what the game is.
The game is split up into levels, with each level a completely different landscape. You go through a few stages per level (i.e. 4.1, 4.2, 4.2) and then fight a big boss at the end. The stages really don't have any unique identifier to them, they just get progressively harder as the game goes on. And boy do they get hard.
Waves of bombardment in the game are typically done in clumps. You'll finish one wave and then 8-9 small asteroids, two large flaming asteroids, and a special object will come down at once. Some falling objects require multiple taps to kill while other require you to remove their shield layer with a quick reverse pinch. Needless to say, the action is pretty frantic. Even though the objects move relatively slow, the game gets really challenging by about level 4.
Graphically, Orbital Bombardment is top notch, with extensive detailing done on just about every object. There are no flat colors in the game, just rich objects. The poor planetary inhabitants on the bottom walk around frantically, the asteroids all have their own personality of sorts, and the bosses are about as menacing as they could be. On a technical level, Orbital Bombardment looks and works better than just about any missile defense game out there.
While some people will tire of the insane amount of "button" mashing that Orbital Bombardment requires, most will find the game to be an excellent missile defense tapper. It has sharp graphics, lots of levels, and is extremely difficult. If saving good cyclopses is your thing, pick this one up today.