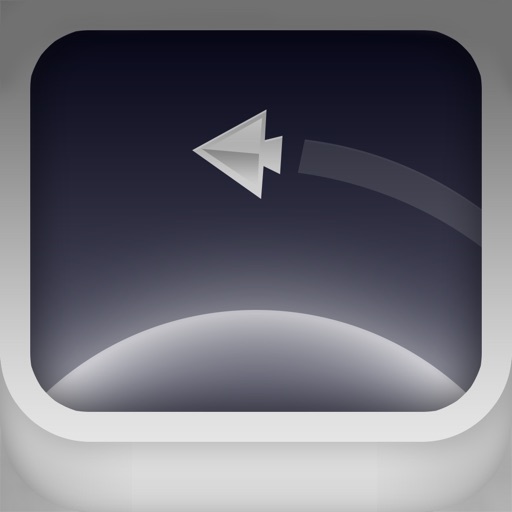 + Universal App
$1.99
Rating:
:: ORBITAL
Lost in space with only a small shuttle and some spare parts, players rocket around in an attempt to survive and find their home.
Developer:
Blackish
Price: $0.99
Version Reviewed: 1.0.1
Device Reviewed On: iPhone 4S
Graphics / Sound
Rating:
Game Controls
Rating:
Gameplay
Rating:
Replay Value
Rating:
Overall Rating:
NEW ORBIT
is a moody sci-fi drama on an epic scale that finds a young man lost in space and separated from his home by a seemingly insurmountable number of light years. As the survivor of an accident that destroyed his ship and its entire crew, the young engineer finds himself adrift in space in a tiny shuttle with meager provisions to keep him alive. Using startlingly realistic physics, players must pilot this small shuttle through the complex gravitational pull of various stellar bodies as well as dangerous enemy territories.
NEW ORBIT isn't just a simple 2D space shooter. Aside from its genuinely intriguing story, this game boasts flight mechanics that would make any rocket scientist proud. By placing their fingers on the screen, players can adjust the direction and duration of the small shuttle's main thruster. Through strategic use of that thruster, players control the flight of the shuttle through space and move it around the environment avoiding chunks of rock and missiles, or putting the shuttle into a stable orbit around a large asteroid, or even gently maneuvering the shuttle to make a light landing or dock with another ship. In some sections of the game, players can mine heavy ore and store it in the shuttle; the game mechanics are so thorough that the added mass of the ore will give the shuttle more inertia and make it more difficult to pilot.
Given that the flight mechanics of
NEW ORBIT
are so particular, it can be a little difficult when playing on a smaller screen. It's not uncommon to go shooting past a goal and need to execute a slow loop back. Some of the finer control that the game demands is very difficult to master and requires lots of patience and even more tries. This can be frustrating, but the story is more than interesting enough to get players through a few snags in the mechanics.
While the voice acting isn't the greatest, and the accents and small syntax errors might make some native anglophones cringe a bit, the somewhat dark story of survival is surprisingly engaging. NEW ORBIT gives players a good reason to take good care of the little shuttle and its occupants. The unique gameplay is difficult to master but so satisfying, and the minimalist graphics work perfectly with the brooding atmosphere of the game and the stark darkness of empty space. This game does so many things well that most players will quickly be able to forgive it for its smaller flaws.