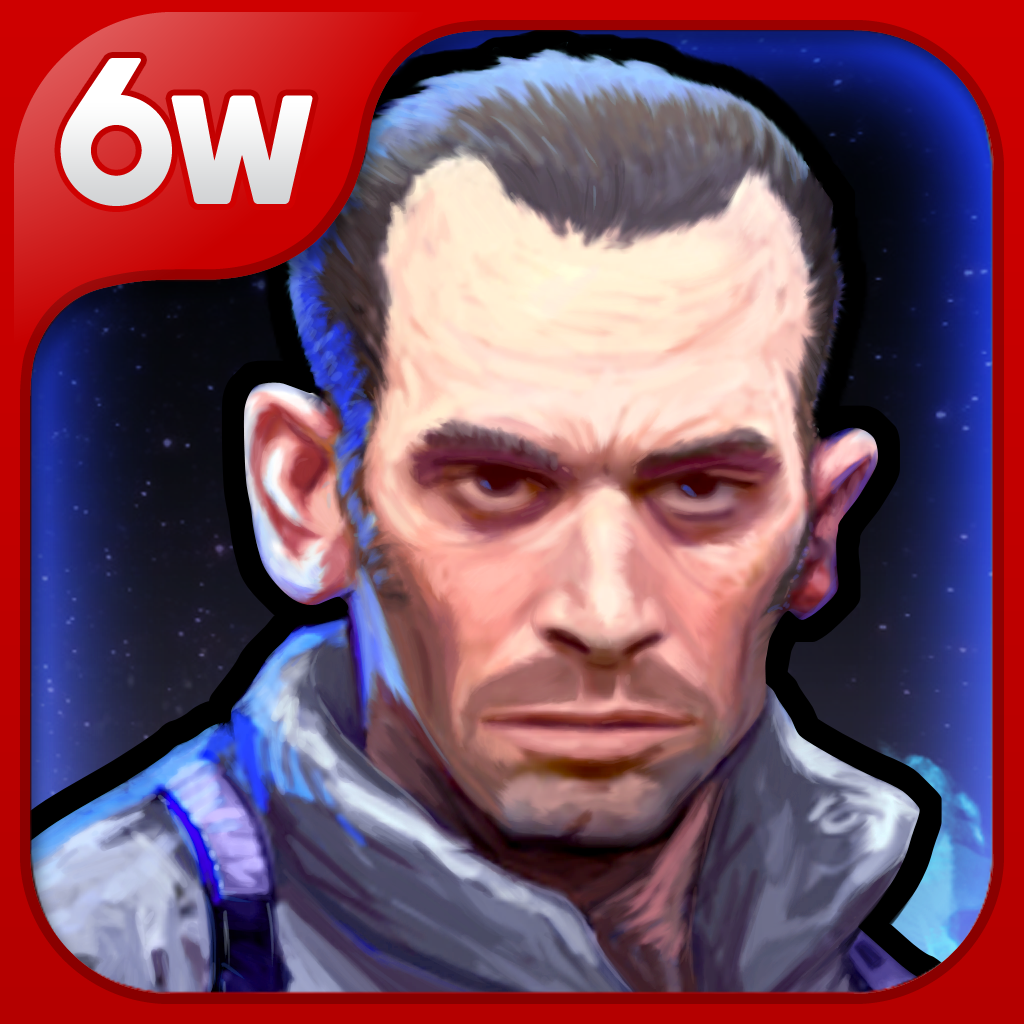 + Universal App
FREE!
Rating:
:: GORGEOUSLY GRITTY
A gritty, sexy future is on the horizon. Will you fight for it?
Developer:
6waves Lolapps
Price: FREE 
Version Reviewed: 1.1
Device Reviewed On: iPad
Graphics / Sound
Rating:
Game Controls
Rating:
Gameplay
Rating:
Replay Value
Rating:
Overall Rating:
In 6waves Lolapps newest app,
Offworld
, I get what I'm promised by the developers: "You are the galaxy's greatest bounty hunter. You've just received a new contract to hunt down Ace Stokes. Using your army of Strikers--giant war mechs--you'll visit multiple planets and meet many characters in a lengthy quest."
A relatively anatomically realistic female with flaming lips and hair to match bears a stealthy 1940s-esque army green skirt and military jacket with brushed nickel buttons. She guides me as I enter the watercolor sunset scene. Her resemblance is a cross between Cate Blanchett in
Indiana Jones and the Kingdom of the Crystal Skull
, the most recent (2008) film, and Sigourney Weaver in
Avatar
. Tough and serious, she informs me via a feeder screen of my intent as a player in
Offworld
.
The gorgeously gritty and inky graphics in Offworld are an initial grabber: saturated pigments of blue and orange fire while mechs unload their weapons and characters who are drawn with a sincerity lurking beneath the surface. An Apocalyptic military bent keeps things futuristic without becoming gratuitously sci-fi. Think Battlestar Galactica rather than Next Generation. The sound design syncs beautifully with the precision-detailed backdrop.
I have come to love and regard 6waves Lolapps' mechanics with a true fondness. The developers allow a great bit of guided exploration time and build in rewards that keep me hooked. The swishy movement on my cushy iPad screen and the colored arrows (in this case green) provide spot-on direction to entice my further engagement.
I ask myself why more developers don't take this approach. I want to play! And playing Offworld is enjoyable because of the lengthy storyboard and access to a wide range of options to earn more potent firepower and take my time getting my bearings straight. This is a game to be savored.
When I survey the look and feel of 6waves Lolapps' game catalogue, I am reminded consistently that their apps are little pieces of virtual, moving art, detailed and precise, created with attention, care, and perfection in mind.
Offworld is a universal app that will translate well in terms of play onto an iPad, iPhone, or iPod Touch. I recommend playing Offworld on the iPad if available. The retina display is easy on the eyes. It's not hard to get lost in the sexy graphics, cryptic yet cuddly characters, and seamless trajectory.
Offworld is sure to appeal to men and women alike, and both will find playing Offworld surely satisfying, going about the day with a satiated eyeful and earful of pure gaming pleasure.
[youtube 5MDUnk1wdfE]