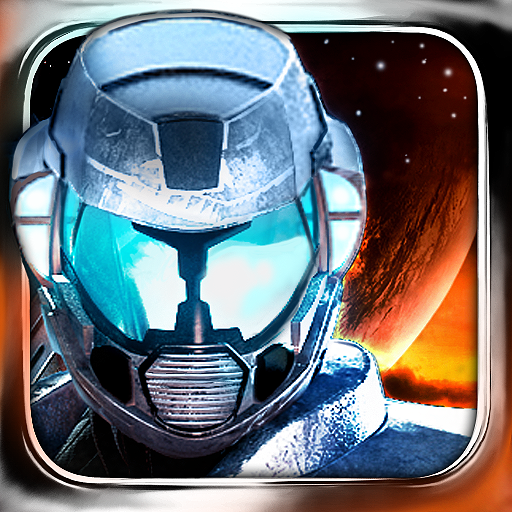 iPhone App
$4.99
Rating:
:: PHENOMENAL
Gameloft's N.O.V.A. is a landmark title for the iPhone/iPod platform. This Halo clone might be lacking in originality, but it's an amazing title that showcases what the iPod is truly capable of. FPS fans, this is one you've got to grab!
Developer:
Gameloft
Price: $6.99
Version Reviewed: 1.1.0
Graphics / Sound
Rating:
Game Controls
Rating:
Gameplay
Rating:
iPhone Integration
Rating:
User Interface
Rating:
Re-use / Replay Value
Rating:
Overall Rating:
It's rare that a game lives up to its hype, but Gameloft's NOVA has managed to do just that—and more. Sure, it's a Halo clone, and originality isn't its strong suit. But it's an awesome showcase of the iPhone/iPod's potential as a gaming device. FPS fans, this is one that you simply have to grab.
You play as Karl Wardin, a retired space marine who gets forcibly called back into service. The Colonial Pride, a starship orbiting your colony, has fallen to an alien attack. The military doesn't want to risk their own forces, apparently, so Karl has to go save the day. The plot unfolds further as you fight your way through the 13-mission campaign and five different environments. The voice acting sometimes makes you wince and the plot isn't novel-worthy, but it doesn't really matter: you'll soon be immersed in the world of NOVA nonetheless.
The first few levels involve exploring the
Colonial Pride
, but from there, you'll be introduced to a lush forest, snowy mountains, a bunker, and the aliens' city. This doesn't just mean a change of background. In one instance, for example, you're dealing with limited oxygen in a corridor outside the ship; other levels have you exploring more expansive jungle areas. There's a good amount of variety in the gameplay, too; while you're mostly following the arrow and shooting anything that moves, a few minigames and boss fights add some spice to the experience. Most enthralling of all, however, are the graphics. This is a beautiful world, and the detail is remarkable. Audio is solid, too, making NOVA a game that's easy to get lost in.
The controls will be familiar to players of one of Gameloft's other titles, Modern Combat: Sandstorm. A joystick in the bottom-left controls movement, while buttons framing the screen control reloading/launching grenades/firing/etc. Swiping the screen spins the camera. You can adjust the sensitivity or pick from two other control schemes, but suffice to say that these controls are tight. Add that to the ability to move the buttons around the screen, and you're set. This is one area where Gameloft definitely delivers.
The single-player mission mode is great, but multiplayer is the icing on the cake. There are no connection problems as in Modern Combat: Sandstorm, and you can play on either local Wi-Fi or Bluetooth with your friends, or connect to Gameloft's servers via Wi-Fi. Five maps are available, but unfortunately you're limited to solo deathmatch. Team deathmatch would have been much-appreciated. Four players can compete at a time. It's a hectic experience, to be sure, and the power-ups and weapons scattered around the map just add to the chaos.
I haven't experienced any lag whatsoever with the single-player mode or multiplayer. Note that I'm on a second-generation iPod Touch, and I'm pushing 100 apps, so that's a pretty good accomplishment.
N.O.V.A. isn't perfect, despite my gushing. The enemies could do with a bit more variety, and the single-player mode doesn't involve a ton of strategy. You can always sense when an enemy is about to pop up. It would also be nice if there was a faster way to turn around, because getting jumped from behind gets annoying after a bit. And, let's face it, Gameloft doesn't get many points for originality; the cloned elements are fairly obvious.
Those minor complaints aiside, this is a phenomenal accomplishment for the iPhone platform. I really can't fault Gameloft for cloning other games, because hopefully games like this and Avatar will show more traditional developers just how much potential the iPhone platform holds. NOVA has oodles of polish, and it's incredibly easy to forget that you're playing a game on your iPod. With a fleshed-out single-player mode and a solid multiplayer option, NOVA has it all. It's beautiful, the controls are great, and even multiplayer doesn't lag. If you're an FPS fan, it's a must-have...if only so you can make your friends jealous!