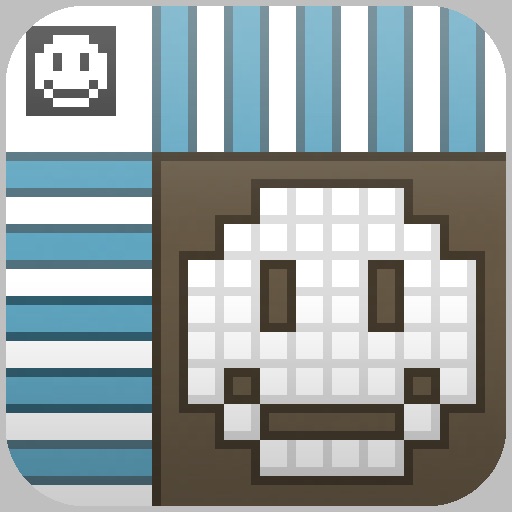 + Universal App
$1.99
Rating:
:: NOT GOOD ENOUGH
Nonogram Madness should be a fantastic little game to play but an awkward control system dashes those hopes immediately.
Developer:
Ganbaru Games
Price: $1.99
Version Reviewed: 1.1
Device Reviewed On: iPhone 4
Graphics / Sound
Rating:
Game Controls
Rating:
Gameplay
Rating:
Replay Value
Rating:
Overall Rating:
Sudoku and Picross et al have exploded for good reason. They're quite fun. It's satisfying to logically deduce how to solve such puzzles and they're ideal to do for 5-10 minutes in between doing other things. They're also perfect for all ages. Kids can figure out the simpler ones by themselves, while learning problem solving skills, and elderly relatives can keep the ole gray matter ticking along thanks to them. This means that Nonogram Madness should be a no brainer for anyone with a passing interest in logic puzzles.
After all it offers over 100 levels which is pretty good value for a couple of bucks, right? It's not the most attractive game to look at and the music grates but the fun is in playing it, enjoying the cerebral challenge. This is actually the case too. There's a smooth learning curve ensuring it's consistently enjoyable. The tutorial does a good job of explaining how to play, even if it is a little wordy. Simply put, you have to fill in the correct blocks in the grid according to the instructions on the screen. Success means unlocking a picture within the grid. It's all good.
That is except for one major flaw - the controls. The control system is diabolical and ridiculously inaccurate. It's a chore to try to fill in the right block. To the point that you don't really care after a while. After all, you're too busy fighting with the controls to have any fun. I've got small fingers and I struggled to get the app to pick up my touch. I hate to think how bad it could be for those with larger fingers and hands.
Hopefully on the iPad it works better, but on the iPhone, it makes Nonogram Madness an extremely hard game to recommend. Even despite all that potential and the glimpse of it being an ideal Picross style game. So close yet unfortunately so far.