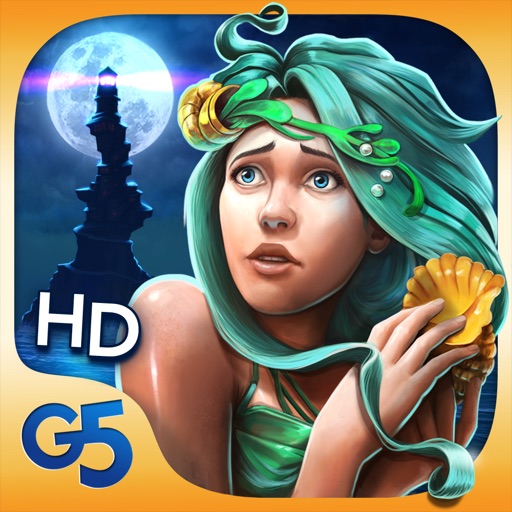 iPad App
FREE!
Rating:
:: SATISFYING ADVENTURING
Offering a satisfyingly entertaining adventure experience, Nightmares From the Deep: The Siren's Call is worth checking out.
Developer:
G5 Entertainment
Price: FREE ($4.99 to unlock full game)
Version Reviewed: 1.0
Device Reviewed On: iPad 2
Graphics / Sound
Rating:
Game Controls
Rating:
Gameplay
Rating:
Replay Value
Rating:
Overall Rating:
A sequel to the excellent if slightly easy Nightmares From the Deep: The Cursed Heart, Nightmares From the Deep: The Siren's Call continues that romp with gusto, even if it is still a little easy.
This time around, players must go on an adventure to defeat Davy Jones and the sinister sea monster, the Kraken. There's a plentiful supply of notes and diary entries to catch up on, providing plenty of depth to the spooky tale. In a genre full of predictability, it's nice to see that the puzzles within
Nightmares From the Deep: The Siren's Call
are more interesting than usual. Sure they're still a little on the easy side, but they're consistently satisfying to complete. Remaining logical throughout is a nice move also, sidestepping any frustration.
For a change, puzzles seem more interactive too - such as one moment early on where players can put out a fire with a hose themselves, rather than just tap on screen and watch an animation do everything. The ever-present Hidden Object scenes work well too, with a mixture of silhouettes and cryptic clues keeping one on their toes at all times. Combining items is often required in order to move forward, such as remembering to dust objects to make them visible.
It's still possible to skip past mini-games and be guided through the hints system, plus there's the option to play Mahjong instead of find objects, but that just serves the game well in its efforts to remain interesting.
Enjoyable and of sufficient length, Nightmares From the Deep: The Siren's Call is a fine start to a New Year that will no doubt be full of casual adventuring.