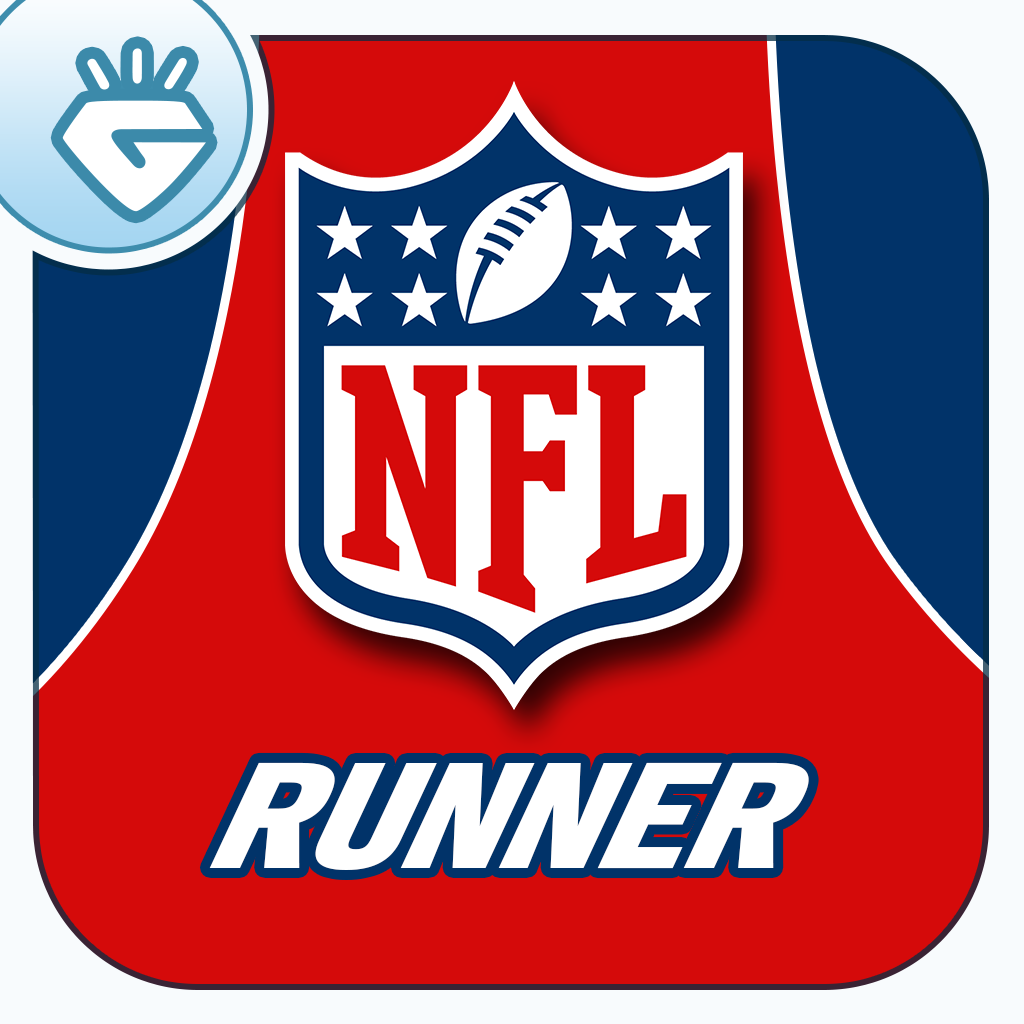 + Universal App
FREE!
Rating:
:: UNINSPIRED
NFL Runner: Football Dash is a fairly unexciting endless runner that serves little purpose.
Developer:
Pocket Gems Publishing
Price: Free
Version Reviewed: 1.1.7
Device Reviewed On: iPhone 5
Graphics / Sound
Rating:
Game Controls
Rating:
Gameplay
Rating:
Replay Value
Rating:
Overall Rating:
Ahh, the Temple Run clone. The scourge of any endless runner fan. There are plenty of fun ways to revolutionize the genre and make it feel a little different from the rest. NFL Runner: Football Dash is not such a title. Using identical controls to Temple Run, it's more a reskin than anything else. It might not be the most offensive of titles, but that merely leaves it being quite forgettable.
This is a true endless runner game in that there's really no set purpose or goal in mind. There aren't any objectives to aim for, or any evolution to the gameplay past the first five minutes. All players do is run, run, run. Of course, there are obstacles that involve sliding one's finger left, right, up, or down on the iOS device, but it's pretty standard stuff. These obstacles include various types of training equipment such as tires, posts, and displays, with the more challenging obstacles coming from the moving opponents out to tackle the player.
Along the course, there are coins to be collected as well as power-ups. The latter is pretty standard stuff with the obligatory coin magnet proving very beneficial, as well as invincibility boosts and the ability to speed up. One unique power-up does emerge in which control switches to a thrown football for a moment. It involves the same control mechanics, but at least it breaks things up a little.
The key point behind NFL Runner: Football Dash is that each player selects a team and then their runs go towards the high score of that team, consolidating all the players around the world who happen to be playing. That's not enough, though. Without Game Center support, and a fairly uninspired selection of upgrades to work towards, NFL Runner: Football Dash just isn't very interesting. It might be mechanically sound, but what's the point if there's no soul behind it?