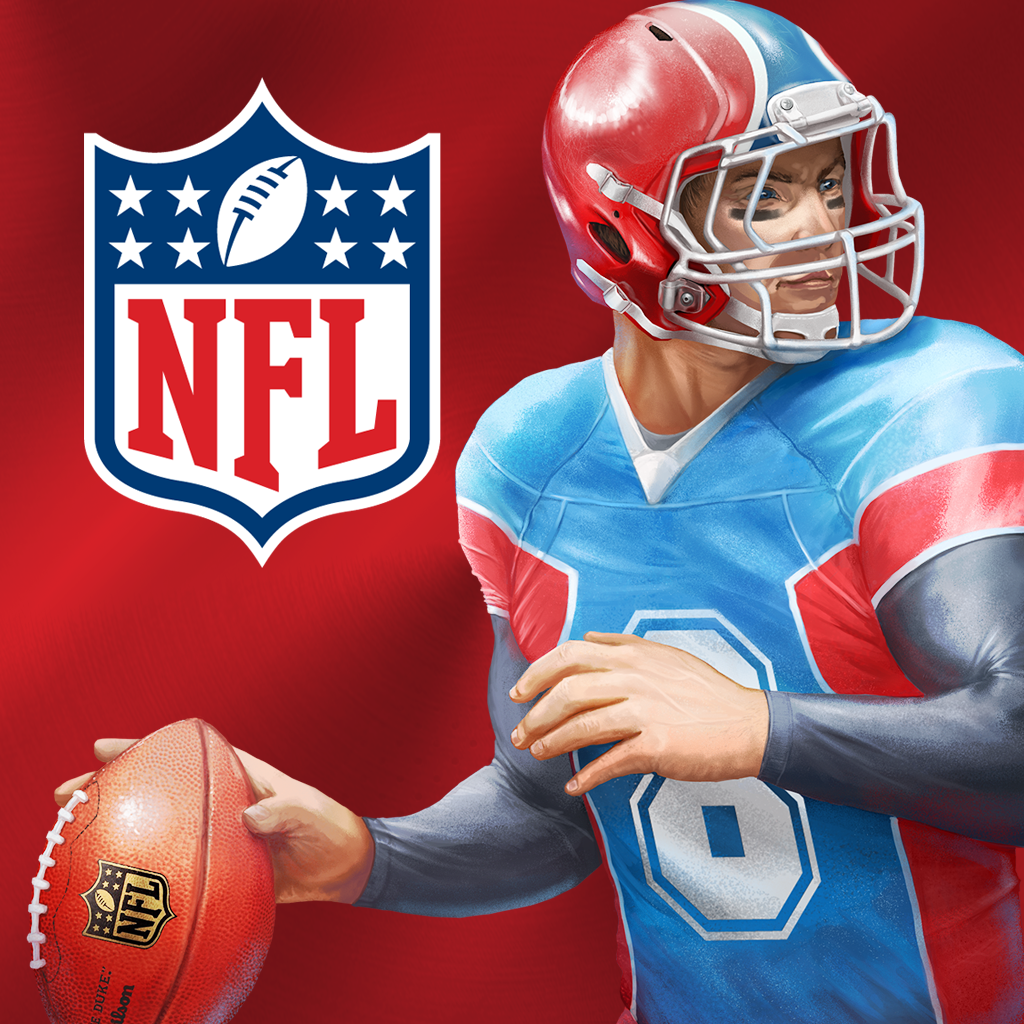 + Universal App
$0.99
Rating:
:: SACKED IN THE POCKET...BOOK
Another annual release of a tricky franchise to manage, NFL Quarterback 13 attempts to bring enough to the table to warrant a purchase.
Developer:
Full Fat
Price: $1.99
Version: 1.0
App Reviewed on: iPhone 5
Graphics / Sound
Rating:
Game Controls
Rating:
Gameplay
Rating:
Replay Value
Rating:
Overall Rating:
With the big game swiftly approaching, it is hard not flash back to childhood daydreams of quarterbacking your hometown team to the world championship. Last year's
NFL Flick Quarterback
first allowed players to bring this dream to fruition. A full season later, Full Fat is delivering another dose of armchair quarterbacking in the form of
NFL Quarterback 13
. Can this year's installment deliver enough new value to warrant another sequel, of is this another shameless attempt at franchise double dipping?
The NFL is a very fickle license to maintain. The league is very particular about the image of the sport and is extremely limiting in what they allow developers to portray in game form. This would have to be the only logical explanation for NFL Quarterback 13's lack of on-the-field evolution since last season. It almost looks as if the development team splashed a fresh new coat of paint on the old visuals and sent virtually the same game out the door. Yes, it plays fine as a basic flick and catch recreation of the offensive side of the ball, but there seems to be no growth in gameplay over the last twelve months.
Off the field is where the big changes have taken place. For one, each quarterback has a set of skills that can be improved over time. Also, the fan system has seen large tweaks as well, employing many different enhancements that can be made to the stadium, in order to draw in new fans. While these may sound like nice tweaks on paper, it actually reveals many of the microtransaction based systems that have been employed to encourage players to spend precious funds.
Microtransactions are fine and dandy if a game is free-to-play, but in this case the game actually costs $1.99. Further muddying the waters are the fact that aside from fans earned, stat changes and power-ups have little to no effect on how the game plays. Granted, this year's installment is a full dollar cheaper than last year's game at launch, but with so little innovation aside from numbers on a screen, it is extremely hard to justify spending money on in-game cash or tickets.
Taking a step back and looking from a place of objectivity, it is genuinely hard to recommend picking up NFL Quarterback 13. Last year's game now costs a dollar less and features nearly an identical on-the-field experience, not to mention a more streamlined user interface. Though there was no real reason to re-invent the wheel this season, trying to send the same tire through the car wash a couple of times and sell it as new feels like an insult to the fans.
[gallery]