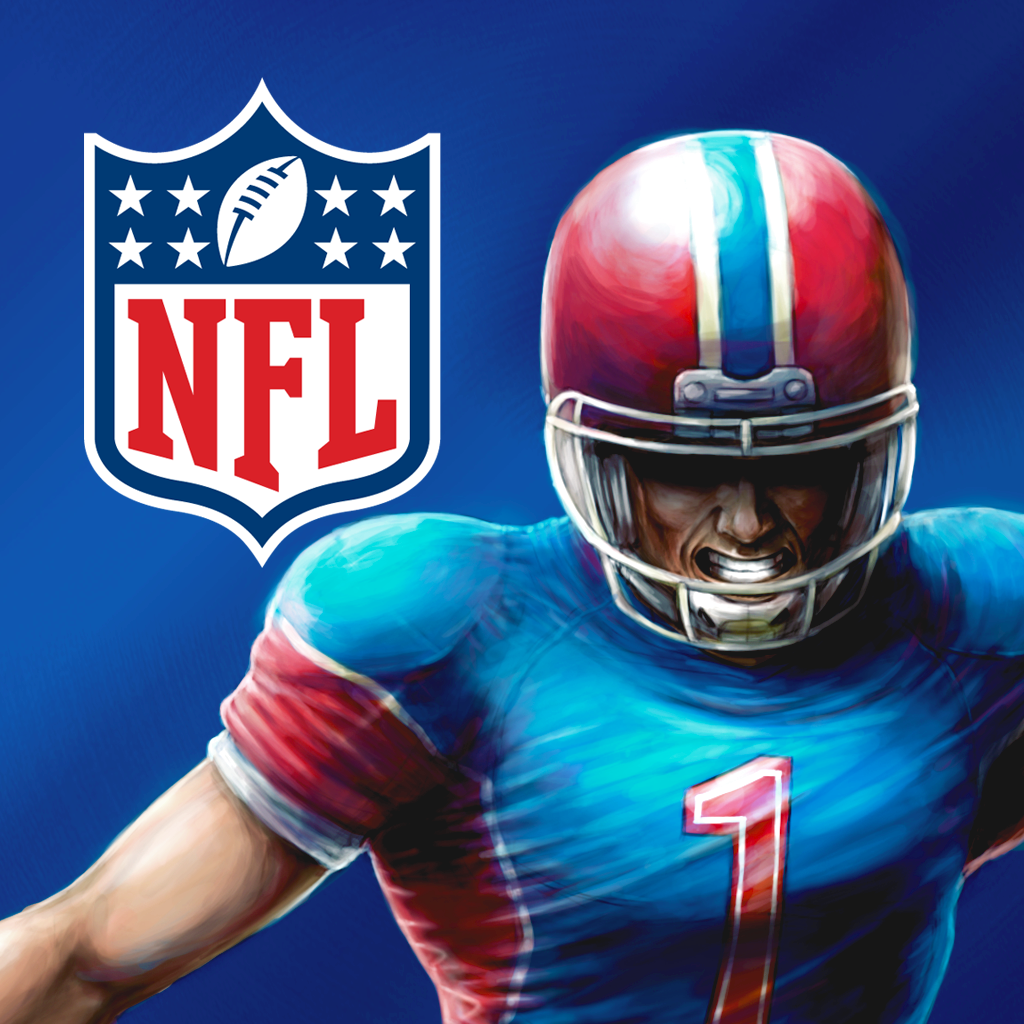 + Universal App
$0.99
Rating:
:: FIELD GOAL
Take the role of a NFL kicker in this professionally made app complete with all 32 NFL teams.
Developer:
Full Fat
Price: $0.99
Version Reviewed: 1.1
Device Reviewed On: iPod Touch 2nd Generation
Graphics / Sound
Rating:
Game Controls
Rating:
Gameplay
Rating:
Replay Value
Rating:
Overall Rating:
Always wanted to be a professional NFL kicker? Well, anybody can experience what it's like to be a football kicker in
NFL Kicker 13
. This professionally made app has a lot of bells and whistles, and includes all 32 NFL teams. The only draw back of the game is that if players don't want to purchase in-game credits, some of the neat features of the app will take awhile to unlock for free.
The game begins with basic training, which is an interactive tutorial that guides players though the different aspects of the game. The controls are very simple and intuitive. Players drag the screen to look around and simply swipe to kick the ball towards the uprights. The length and direction of the swipe dictates how far and in what direction the ball will fly. Players can even control the ball after it has been kicked and while it is flying in the air by swiping again.
Players have to attempt field goals from many different angles and position, not just straight on. The area in-between the goalposts is broken up into color-coded regions that give players different points.
In the beginning before the wind gets strong and the distance increases, the game is very easy. But, as the wind increases and changes direction, the game becomes more difficult.
There are multiple modes in the app, including a time attack mode, the regular "In the Zone" mode, and a mode called "coffin corner", in which players punt.
Although the app is $0.99, it repeatedly tries to get players to purchase more credits. Purchasing more credits will definitely save time and expect to play for a while to earn enough credits to buy any of the nice equipment, fancy upgrades, or new stadiums without purchasing credits.
The soundtrack is very well done. It is definitely professional quality and has a nice rhythm. The graphics are also top-notch for the iPhone.
Some really nice additional features in the app are that players can view detailed statistics from the main menu at any time and that the app integrates with game center to include achievements. Also, there is a ticker at the bottom of the main menu with news headlines.
Overall, NFL Kicker 13 is a very fun and well-designed game. The graphics and soundtrack are very good and the game play is simple. The only draw back is the incentive to purchase credits to speed up unlocking items and upgrades.