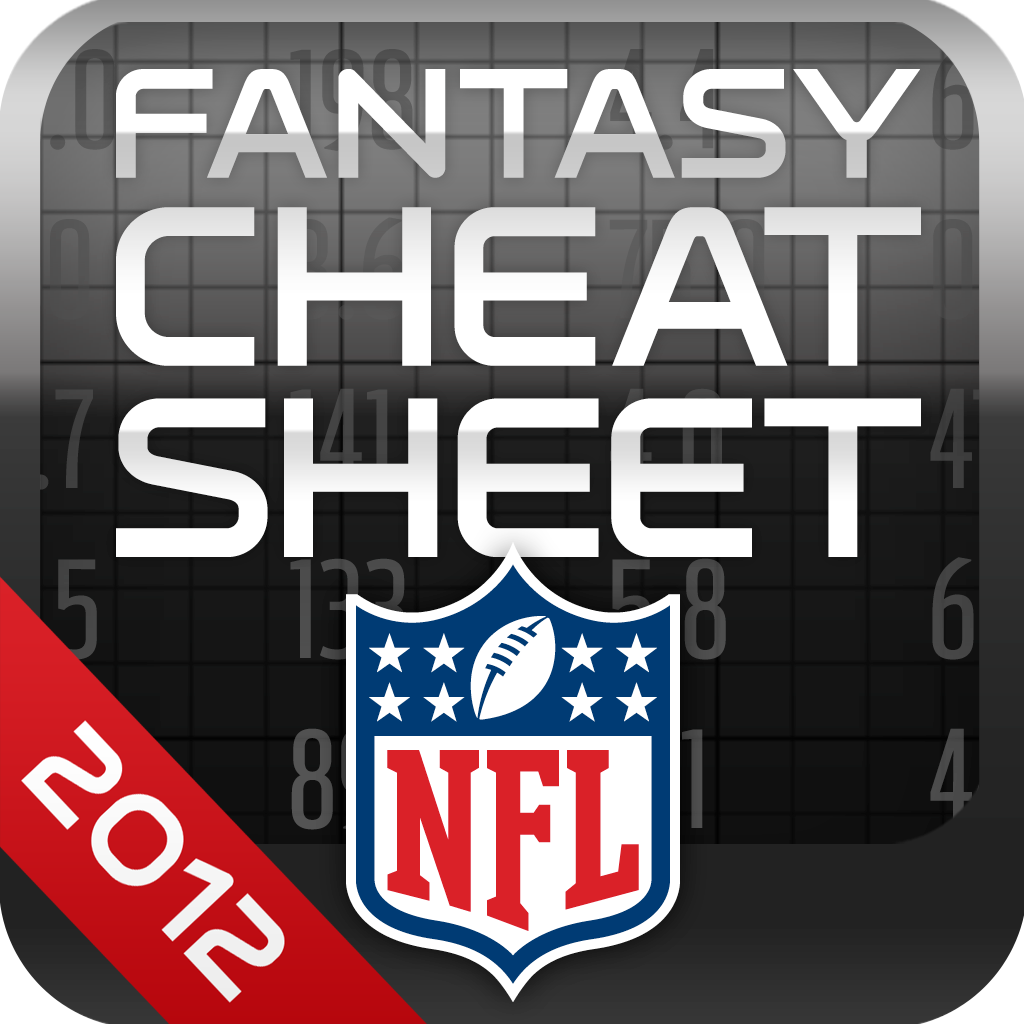 iPad App
$4.99
Rating:
:: CHEATER CHEATER PUMPKIN EATER
Get a leg up in that upcoming fantasy football draft with NFL Fantasy Football Cheat Sheet 2012 for iPad.
Developer:
290 Design
Price: $4.99
Version Reviewed: 5.1
Device Reviewed On: iPad 2
iPad Integration
Rating:
User Interface
Rating:
Re-use Value
Rating:
Overall Rating:
It's the most wonderful time of the year: fantasy football draft time. We all gather around our friends, and try to figure out how we can dominate them through the individual statistical performance of football players, who frequently get injured and/or underperform. The whole thing is basically a giant crapshoot, yet we continute to try and strategize and outperform each other.
So, what NFL Fantasy Cheat Sheet 2012 for iPad does is to let fantasy football players try to keep track of their league and see who's worth picking up. The user can set up their league based on their rules, including starting positions and specialized point systems, along with the teams an draft rules, and order. Then, users can view players based on their position, including flex positions, and sort by projected fantasy points, average draft position, and even value based on current roster makeup.
What this app probably does best is to provide perspective. Trusting just one league's projections is foolhardy, because I don't know who's smoking what when they're making these predictions. Maybe a guy who's underranked by one system is given high marks by this app, and could be someone that would be great value. There's always the odds that it won't pan out, but having more information does help. Plus, the ability to view upcoming schedules for players can help formulate strategies when certain draftees should be started. There's also handy injury news, because no one wants to be that guy who drafts someone out for the first half of the season.
One of the interface annoyances is that when searching for a player to add them to a draft, the search bar does not go away when tapping on a name, so then there's an extra tap to dismiss the search bar before doing any actions; when trying to quickly manage players that other people are drafting, it can be a frantic mess.
The advantage and drawback to the app is that it is not connected to any particular league. So, while it can't be used to draft players directly, even with an official NFL.com fantasy football league, it can be set up to work with virtually any kind of league with all its options. I used it as a secondary tool while doing my league's draft. While having to add in every single pick is tedious work, at least the app makes it easy to see who's available. I felt like it made my draft smarter, and while I'm not a die-hard player, for those looking for some extra help in their draft, this app definitely can help.