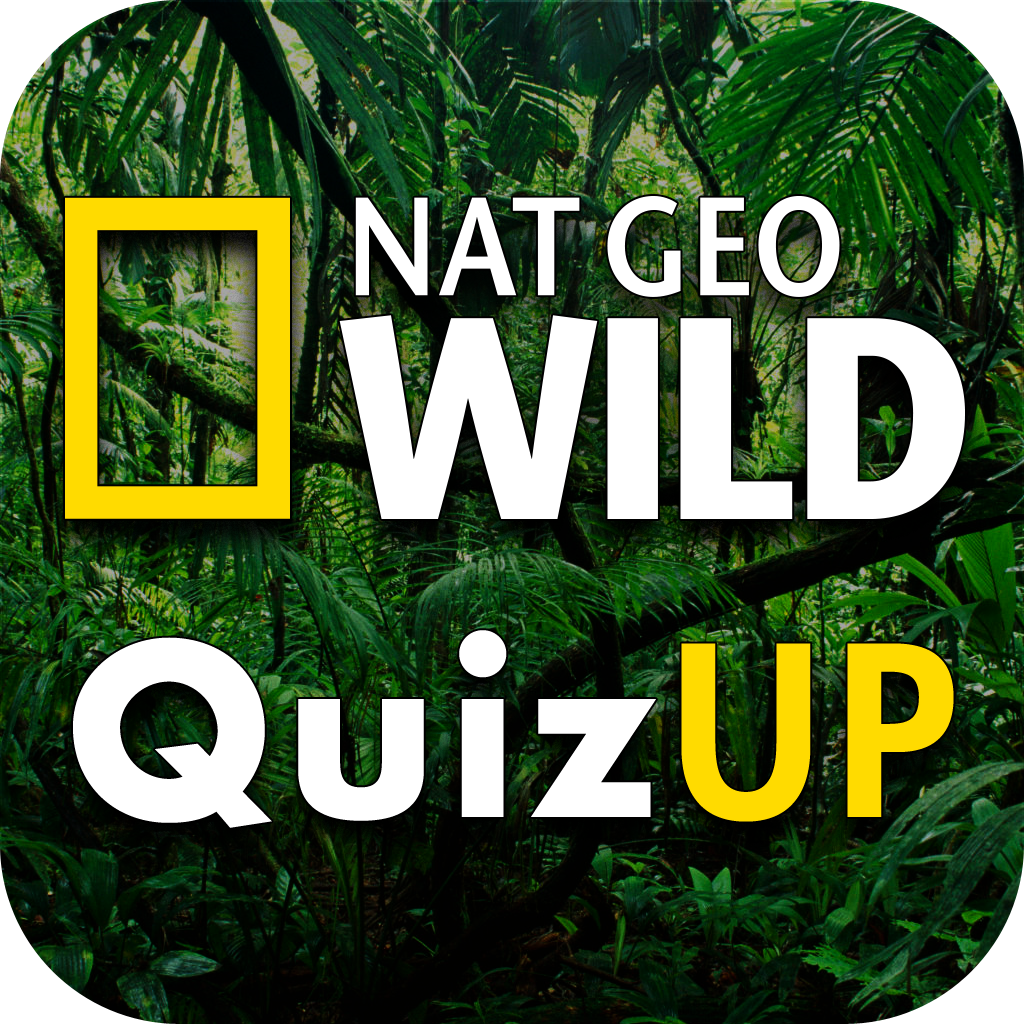 + Universal App
FREE!
Rating:
:: QUIZZICAL
Power up and in-app purchases free, Nat Geo Wild QuizUp is all about pure knowledge. It's just a shame that there aren't more questions.
Developer:
Plain Vanilla
Price: FREE
Version Reviewed: 1.0
Device Reviewed On: iPhone 5
Graphics / Sound
Rating:
Gameplay
Rating:
Playtime
Rating:
Replay Value
Rating:
Overall Rating:
Incredibly simple to play,
Nat Geo Wild QuizUp
might start repeating questions after a time, but it's still an entertaining and cheap treat to play around with.
It's simple to play. Just set up an account, either through Facebook or manually, then start answering questions against other players. Play is across 10 rounds with points allocated for speed and correct answers. To ensure that there's hardly ever a runaway winner, the last two rounds offer double the points, making it possible for those lagging behind to attempt to catch up. It's mostly as simple as that.
There's a form of ranking based on how many wins have been achieved, as well as how many wins in a row, but Nat Geo Wild QuizUp keeps it pretty straight-forward. There aren't any achievements or complicated social features, just a random match up. In theory, players are matched up with people of the same level as them but I struggled to figure out how it determines that. It seems more random than anything. I didn't feel like I suffered in any way though, when up against other "beginners" who had played many more matches than me.
The questions themselves are quite an informative mix of useful information. Questions about the human body are placed alongside queries on names of species of animals, questions about their origins, as well as geographical questions such as the identity of the 49th State of the USA. 500 questions are available, overall, so after a time, things do begin to repeat. That's a shame as I'd have appreciated many more questions, and would have been willing to pay extra, too.
Still, for free, Nat Geo Wild QuizUp is quite good fun. It's educational, making it ideal for children and those keen to learn more, but it's also very easy to dive into for a spare 5-10 minutes throughout the day. This probably won't be a title to own for many months, as the content isn't substantial enough, but the time spent with it won't feel wasted.