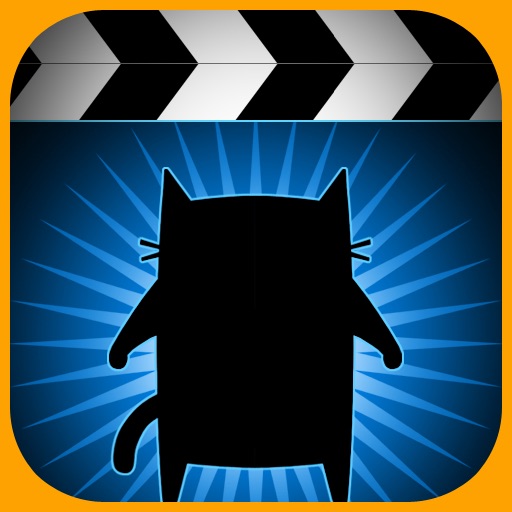 iPhone App
$1.99
Rating:
:: ADDICTIVE
MovieCat! is a quirky, fun movie trivia game that's tough to put down.
Developer:
OtherWise Games
Price: $2.99
Version Reviewed: 1.0
Device Reviewed On: iPhone 4
Graphics / Sound
Rating:
Game Controls
Rating:
Gameplay
Rating:
Replay Value
Rating:
Overall Rating:
It might sound corny but I had trouble putting MovieCat! down. That's how much it hooked me. It's a movie trivia game, so of course if you don't like movies, you won't like this. If you're a huge film buff like me, though, you will absolutely adore it.
MovieCat! comes from the makers of the Invisibles quizzes, a series of puzzles that have ably tapped into the trivia market. Who wants complicated quizzes after all? You just want to feel smug about what you do know. Nothing beats the satisfaction of completing an Invisibles quiz. MovieCat! continues to tap into this by offering 14 different puzzle categories, all equally as compelling, bar possibly one.
Some focus on certain genres such as action, horror, comedy or chick flicks. Others provide lines of dialogue and require you to guess what film is being quoted. All the puzzles offer multiple choice answers which is much more convenient than having to type the answer. All the puzzles offer a nice variety of trivia so you never feel stuck with the same puzzle type.
The only one that feels a little weaker than others is the DVD Chapters game whereby you figure out what film is being discussed through the names of its DVD chapters. Maybe it was just because I was terrible at it, but I just didn't enjoy it as much as the others. It felt all too random to guess what the answer could be.
Each game is divided into five rounds of five puzzles each. Get an answer wrong and you lose one of your cat's nine lives. On Medium or Hard, you lose more cats for each incorrect answer. At the end of the five rounds, you're given a Cat Scene to complete. This is where the cat in the title makes the most sense. An image is displayed of a few colourful cats imitating a famous scene from a film. It's charming and fun to be able to collect all the scenes. Some of them are harder than you'd think, too. Each game doesn't take long to complete, which makes it ideal for a quick play during your daily commute, or simply because it's so much fun.
I played MovieCat! for a good 5-6 hours before I noticed any repeated questions in the line up. Even then, it was only the odd question here or there, and there were still plenty of new questions to answer. When you do eventually run out of questions, there's also an additional puzzle pack that can be purchased.
If you like movies, this really is an unmissable purchase. I haven't had this much fun with a trivia game for a long time. The cutesy cats only help matters.