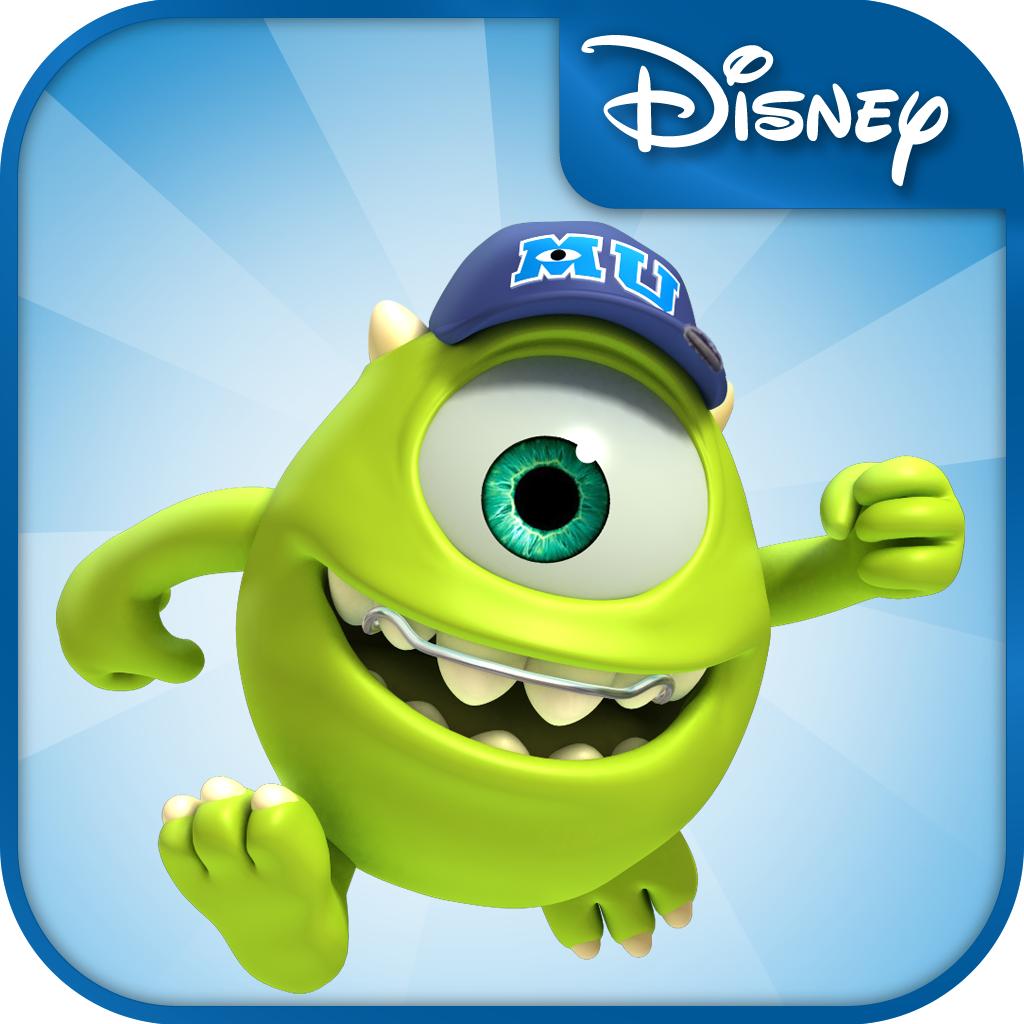 + Universal App
$1.99
Rating:
:: RUN FUN
Adorable and charming, Monsters, Inc. Run is an Auto Runner with plenty of personality and spirit.
Developer:
Disney
Price: $0.99
Version Reviewed: 1.0
Device Reviewed On: iPhone 5
Graphics / Sound
Rating:
Gameplay
Rating:
Playtime
Rating:
Replay Value
Rating:
Overall Rating:
Let's get this out of the way,
Monsters, Inc. Run
is a LOT like
Mega Run
. It's pretty much the same game but reskinned to include beloved favorites from classic Disney film,
Monsters, Inc.
Fortunately, that's fine with me. It's still a heck of a lot of fun and there are bucket loads of charm.
Monsters, Inc. Run
is an Auto Runner, rather than an Endless Runner. There's an Endless Running mode, but the focus here is on the level based structure of the stages, with 48 levels in all. Players control the jumping aspect of the game, with a sharp tap initiating a smaller jump than a finger held down for longer.
Most of the time, players control Mike, the loveable green ball shaped monster, with a special power-up switching Mike out for Sulley, the big fluffy blue beast of a creature. Each has their own advantage, with Mike able to duck through small holes while Sulley can smash his way through many obstacles.
Each of the levels are surprisingly challenging, certainly to 3 star by collecting all the relevant stars and collectibles. Three special toys must be collected to earn maximum points, and it's tough to react quickly enough the first time round. Monsters, Inc. Run is a game that rewards regular replays, given there's a significant need to memorize level layouts.
It's not just about jumping at the right time, either, with power-ups such as ray guns and jet-packs aiding the process. These power-ups can be upgraded through the spending of coins, accrued through playing levels. Like so many other iOS games, it's possible to spend real money on these, as well as buy Bucks to unlock extra content. Fortunately, it's still possible to just work towards these, with a bit of patience and practice.
Monsters, Inc. Run is a fun ride at an inexpensive price. Offering more structure and purpose than many other Endless or Auto Runners, there's plenty of reason to keep coming back for more. I had a blast with it.