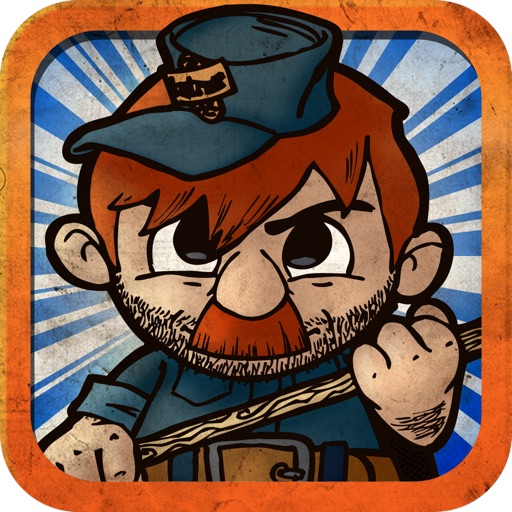 + Universal App
FREE!
Rating:
:: WEEE
Help Charlie keep the puppets from wrecking the amusement park in this tap-and-slash game.
Developer:
NuOxygen
Price: $0.99
Version: 1.00
App Reviewed on: iPhone 4S
Graphics / Sound
Rating:
Game Controls
Rating:
Gameplay
Rating:
Replay Value
Rating:
Overall Rating:
Monster of Puppets is a tap-and-slash game that most would refer to as a clone of Fruit Ninja. Instead of slashing fruit, gamers must use a variety of weapons in a specific amount of time to complete each level, all while taking on monsters who fight back. The unique game play experience makes this game stand out among others like it, but the repetition might turn some players away.
Players take on the role of Charlie, a janitor at an amusement park. A UFO flying over the park causes the puppets to come back to life and create trouble. It's up to Charlie to stop the puppets before they destroy everything. The puppets bounce and fly around the screen quickly so players must use their fast reflexes to take them down with their arsenal of weapons, like brooms, guns, and saws.
The controls are simple. Swipe across the screen with the broom to slash the puppets and tap to shoot to rack up headshot bonuses. Other weapons like traps and saws must be strategically dragged onto the screen and are activated when the puppets run into them. What sets this game apart from ones like Fruit Ninja is that the monsters will fight back and deplete the health meter.
When the game gets more difficult, there are many power-ups like extra time, health and coins health that float across the screen, but there are also dangerous items that players will need to avoid like poison and negative timers. The collected coins can be used to purchase weapons and tools in the store.
Besides the unique game play, Monster of Puppet's other selling feature is the design. The graphics are well-polished and it's evident that the developers took their time to create all the creepy puppets. Combining the graphics with the spooky Halloween-like music truly gives gamers a charming and whimsical pick-up-and-play game that is fun for the whole family.
Monster of Puppets tries to keep things interesting by including special weapons, fun characters and two game modes, but players can only handle so much slashing and shooting before the game starts too feel repetitive. However, it's definitely more interesting than most of its competitors. Perhaps adding more innovative weapons and crazy baddies to the game would help spice things up just a bit.
Otherwise, Monster of Puppets is fun for everyone. It's a simple game but it has enough going for it to keep players interested for longer than a couple of minutes. While it may feel too repetitive for some, it makes up for this with its gorgeous graphics, intriguing sound track and charming nature. I can safely say that it is worth adding to the gaming library.