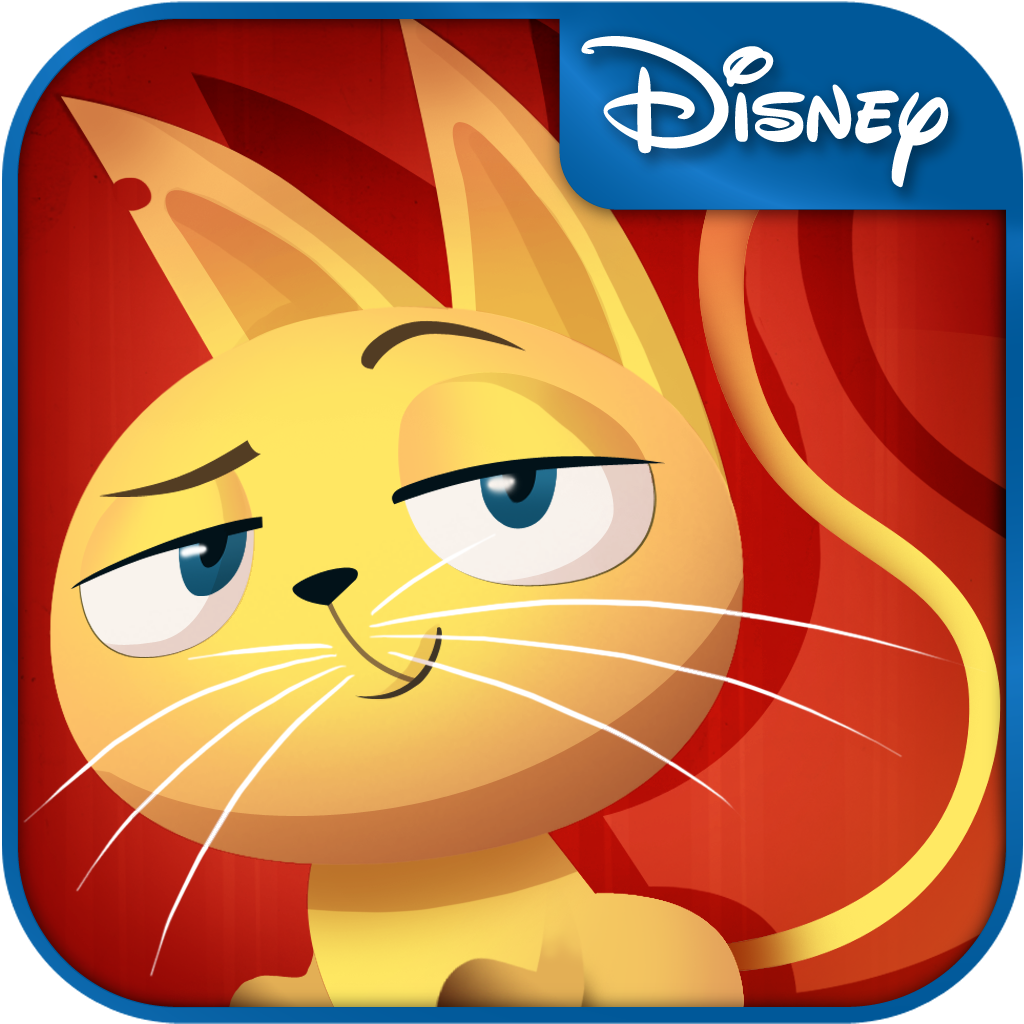 iPhone App
$0.99
Rating:
:: PURR-FECT
Mittens is a physics-based puzzle game from Disney that looks great and is fun to play.
Developer:
Disney
Price: $0.99
Version Reviewed:1.0.0
Device Reviewed On: iPhone 5
Graphics / Sound
Rating:
Game Controls
Rating:
Gameplay
Rating:
Replay Value
Rating:
Overall Rating:
Mittens
, both the name of this app and of the cat which the game revolves around, is the latest physics puzzler from Disney. The company had an extreme amount of success with
Where's My Water
a couple of years ago and this is definitely a notable follow-up.
As one would expect from a Disney game, the visual assets are top-notch. The cartoony visuals and cute cut scenes definitely feel like something Disney would have a hand in. Players interact with the level components by tapping and swiping, and swiping an electrical wire or piece of wood will cut it. Players can only interact with the level components and can't directly control Mittens. All of the normal laws of physics apply, so Mittens falls and bounces, and will automatically grab onto ledges.
Besides static environmental elements like wires, awnings, and planks of wood, other animals also appear in the levels, like birds to latch onto. Ultimately, the goal is to make it to a floating milk bottle. When he finally gets to it, Mittens does a little dance.
Besides just figuring out how to make it to the end of a level without falling off the screen, enemies like angry men with pans appear and will smack Mittens. The levels are well-designed and there's enough variety to keep things interesting.
Mittens requires precise timing and quick reactions, and considering there isn't a time limit, I was surprised by how fast the game forces players to think on their feet. A lot of times there's only a second to react and decide whether to cut something or not.
There are four level packs and each one has a unique environment. The first is an urban setting, the second is a carnival, the third is a cave, and the fourth is a harbor. Players will also need to collect floating diamonds throughout to make further progress.
Mittens is a worthy follow-up from Disney and any fans of its previous iOS games will enjoy this one, too. The artwork is delightful and the various level designs keep things interesting. This game is definitely worth its $0.99 price tag.