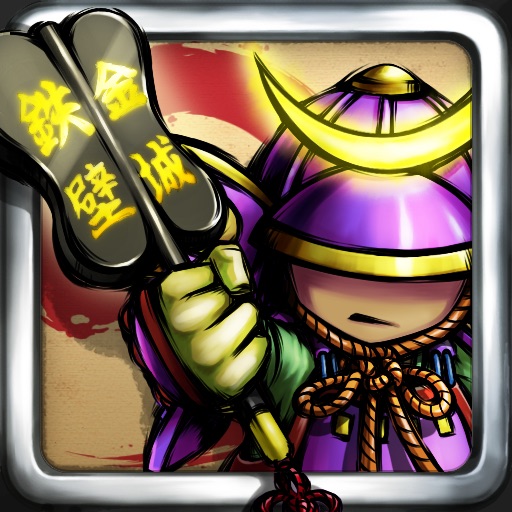 iPhone App
$2.99
Rating:
:: DIFFICULT
Mikado Defenders is a solid, yet infinitely challenging tower defense. If you have a ton of patience, or are a glutton for punishment, this one's for you.
Developer:
Taito
Price: $2.99
Version Reviewed: 1.0
Graphics / Sound
Rating:
Game Controls
Rating:
Gameplay
Rating:
Re-use / Replay Value
Rating:
Overall Rating:
Without a doubt, tower defense games, particularly difficult tower defense games, are my favorite games on the iPhone. They typically require a great deal of strategy to complete, and because of that, have a great payoff at the end. There's nothing quite like beating something after you feel like you have worked fairly hard for it.
Mikado Defenders takes this whole idea of "difficult tower defense" one step further, creating a nearly impossible challenge for you to wrap your head around. The game is a slightly new twist on the fixed position tower defense genre, letting you build army battalions in plots instead of towers. Each unit can be upgraded 3 times, and then three more times as an "elite" soldier. For example, the fourth upgrade of the archer is the fire archer, and so on. Your mission is to defend you home base, which is protected by a wall that you can also upgrade to either be stronger or even fire weapons.
Once you start, the enemies come at you in waves that are significantly "Japanified". Instead of just coming at you, you get a crazy graphic novel style splash screen declaring what is going to be coming at you. For the most part, the enemies are pretty well balanced in their attack, requiring a great deal of strategy to fend them off... until you get attacked by the Bull Demons. The Bull Demons don't really mind any of your pesky defenders, they just kill everything. As a result, you must resort to your elemental tower, which is really just a super weapon that you get when your troops prove to be worthless.
At the beginning of the game, you choose between four different elements, one that shoots lightning, one that shoots fire, one that slows all your enemies, and one that makes your troops temporarily invincible. These elementals charge through what I've gathered to be the souls of the enemies. The trick is to really save these attacks for when you really really need them.
Even with these attacks, Mikado Defenders is definitely one of the most difficult tower defense games out there. Beating the first level in itself is a chore, even on easy mode. With a few levels at your disposal and 3 difficulty levels to play through, you should have more than enough game to play, as long as you don't delete it out of frustration. The graphics are pretty nice and the game seems well made, so if you are up to a ridiculously difficult challenge, Mikado Defenders may be for you.