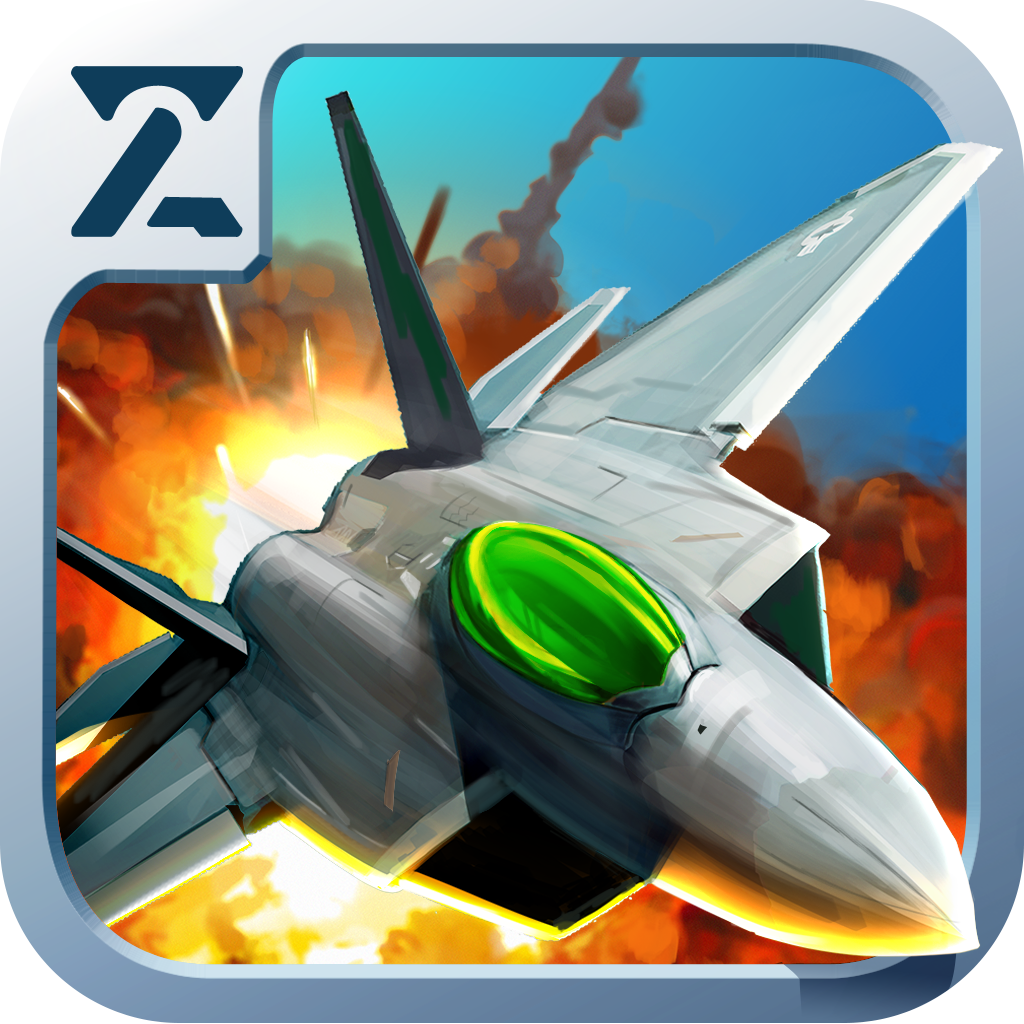 + Universal App
FREE!
Rating:
:: TOP GUN
MetalStorm: Aces is one of the best flight simulators in the app store because of its look and the amount of content it packs in.
Developer:
Z2Live
Price: Free
Version Reviewed: 1.2.1
Device Reviewed On: iPhone 5
Graphics / Sound
Rating:
Game Controls
Rating:
Gameplay
Rating:
Replay Value
Rating:
Overall Rating:
Metal Storm
is a series of popular fighter jet simulators for iOS. The latest installment,
MetalStorm: Aces
, is easily one of the best airplane simulators in the app store because of its large amount of content and personalization options built in.
My favorite part of the game is endlessly modifying the planes. MetalStorm: Aces includes over 10 planes and players can tweak and modify them over and over again. From upgrading existing weapons to purchasing completely new ones, there are a lot of options possible.
The game also has 3 different modes: Campaign, Survival and VS. The campaign has boss battles and missions with different objectives that tie into a storyline. In some missions players have to destroy all the enemy fighters and in others they have to sustain a minimal amount of damage. Just shooting down other planes can get repetitive and the different mission objectives add variability to the game.
The biggest hindrance to MetalStorm: Aces, though, are the controls. It's very difficult to accurately turn the plane and as a result I spend a lot of time just flying in circles trying to line up a shot. Also, tilting the device up or down makes it hard to see the screen at the same time. While turning can be difficult, the game does make it easy to recalibrate the controls in the pause menu, and after some practice, I've gotten better at it.
MetalStorm: Aces is a free game with plenty of in-app purchases. I feel that the prices are fair and considering how much content and expandability is built into the game, the game developers definitely deserve some money. I was able to purchase a number of the cheaper items with out having to put in too much time, but in-app purchases will definitely speed things up.
MetalStorm: Aces is a completely 3D game. While many games that choose to go with only 3D graphics look rough and subpar on iOS, this game looks good because of the detailed 3D models. The high level of detail makes it easy to see the differences between the various planes and weapons.
MetalStorm: Aces is an impressive game because of its graphics, various game modes, and insane amount of customizability. It's possible to spend hours and hours tweaking and modifying the planes and weapons, and then there are always missions and two other games modes too. Considering it's free, I would definitely recommend anyone who is a fan of flight simulators give this one a try.