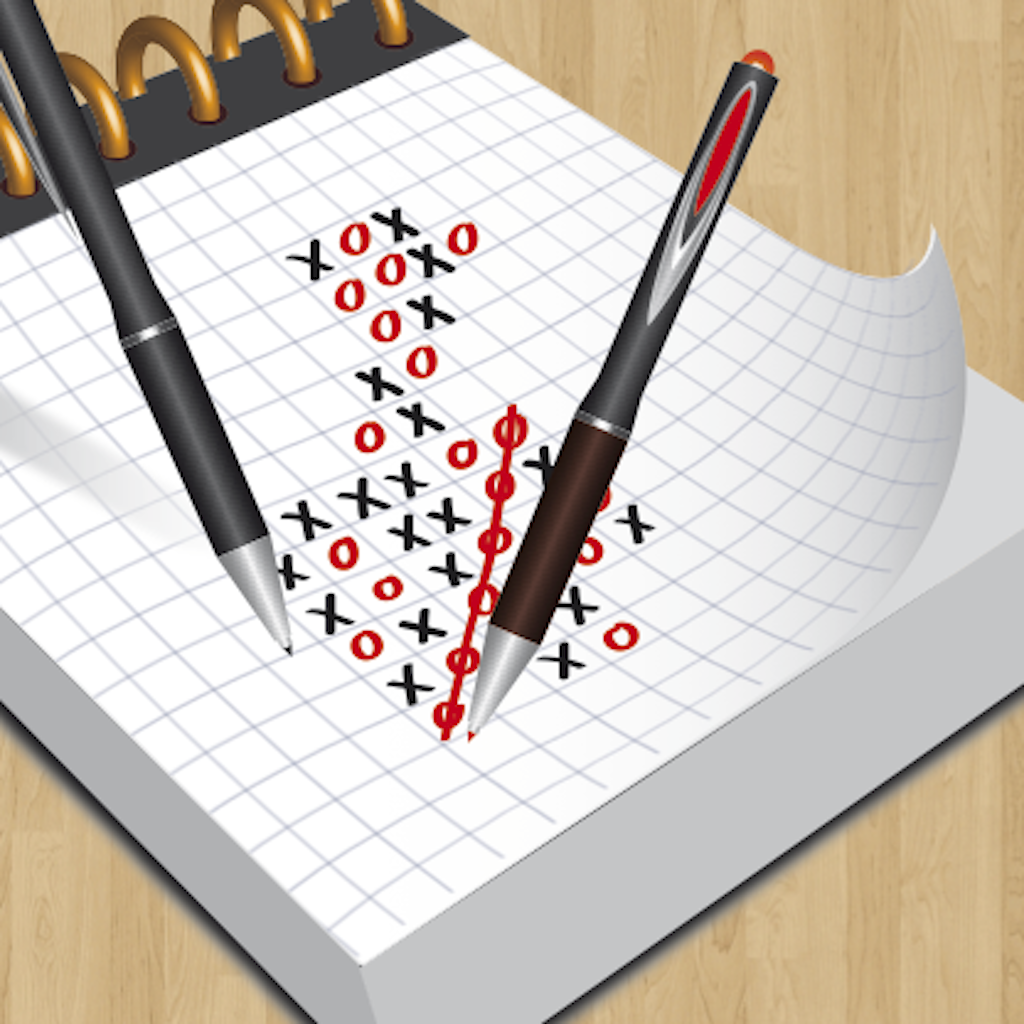 + Universal App
FREE!
Rating:
:: AN EXPANDED CLASSIC
It's like tic-tac-toe, but more of it.
Developer:
Noam Studios
Price: Free
Version Reviewed: 2.1.2
Device Reviewed On: iPhone 4S
Graphics / Sound
Rating:
Game Controls
Rating:
Gameplay
Rating:
Replay Value
Rating:
Overall Rating:
Tic-tac-toe. Whether it's from the classic pen and paper version of the game or from the game show of arguable popularity that is based on it, everyone is familiar with this tried and true staple of those seeking a few minutes refuge from boredom. In many ways,
Mega Tic-Tac-Toe
shares many of the traits of it's analog predecessor: It looks very similar, it can be played alone or with a friend, and it has very simple rules. Still, this game is much more than just a digital way of doing what one could easily draw out on a paper.
In Mega Tic-Tac-Toe, players play with the standard "X" or "O", but they aren't playing to get the usualy three in a row. In this game, players are playing to get five in a row. Furthermore, they aren't constrained by the classic 3x3 grid. Players can place their marks anywhere they want on an infinitely large grid as long as it is adjacent to an already existing mark. This means that depending on the skill of the player (or players), game can last much longer than just a few seconds.
Mega Tic-Tac-Toe
offers several modes, making it a versatile little app. There is a one player mode where the player can face off against a tic-tac-toe AI with what is supposed to be five different levels of difficulty. Strangely, there doesn't seem to be much variation in the different levels of AI difficulty because every level plays like a tic-tac-toe Grand Master. Fortunately, there are also pass-and-play modes for two players and even an unlockable (in the game's full paid version) online play mode that connects players through Game Center to go head to head in tic-tac-toe matches.
While this game isn't the most visually stunning to be found in the App Store, everything works well and the gameplay is exactly what one would expect from a tic-tac-toe game. Mega Tic-Tac-Toe is free to download and is ad supported, but players can only unlock advanced game modes and online play by purchasing the full version with no ads for $0.99.