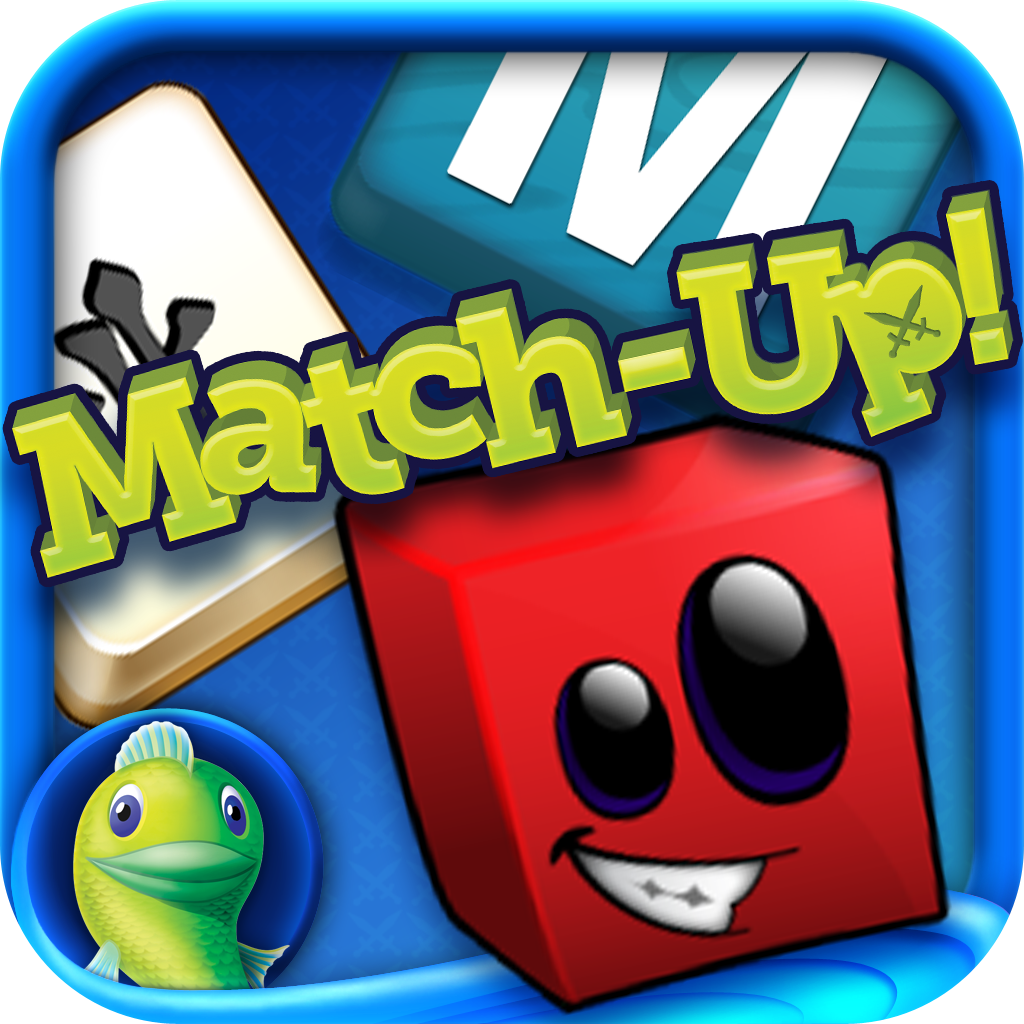 + Universal App
FREE!
Rating:
:: PASSES THE TIME
Offering three popular varieties of casual game in one package, Match-Up! is a simple if far from revolutionary gaming experience.
Developer:
Big Fish Games
Price: FREE
Version Reviewed: 1.0.0
Device Reviewed On: iPhone 5
Graphics / Sound
Rating:
Gameplay
Rating:
Playtime
Rating:
Replay Value
Rating:
Overall Rating:
While the App Store is increasingly overflowing with story led ideas or concepts that take a while to get into, Big Fish Games clearly must have thought we needed games that could just be dropped into for a matter of a few minutes.
Match-Up! by Big Fish
is such a collection, offering a choice of three simple, casual games, each available for real-time competitions with random players. It's an idea that works well, too, even if it might not be a great fit for all.
The three games comprise of genres that we all know well: word gaming, Match Three puzzling and Mahjong. Players choose to dive into a tournament and near immediately compete with a series of players from across the world. In each case, different tournaments are available which cost chips to join, but also reward such players with extra chips that can be used for boosts and unlocking even better tournaments. As is often the way these days, it's possible to spend real money to boost all of this, but I found it fine to stick with the free stuff.
The word game, Word Rack, involves being presented with a string of letter tiles and trying to figure out the anagram, before the opposing player. Hint boosts are available, at a cost, providing players with a first letter hint to pave the way to victory. The curiously named, Qbeez, is the Match Three game and it's simple stuff, merely requiring players to clear as many of the squares on the board as possible. There's no way to add more, only the ability to shuffle them, so each move is vital, making it wise to contemplate slightly. Mahjong is a matter of clearing the board before the opposition and is occasionally a little fiddly to hit the right tile, when in a rush.
Each game is simple and takes seconds to learn, but that's kind of the point to Match-Up! by Big Fish. It's a collection of games entirely focused on passing a few minutes while waiting for an appointment or on the daily commute. A gradual trickle of experience and that sense of satisfaction, having worked one's way up the global leader boards is a nice touch but, ultimately, Match-Up! by Big Fish is a mindless distraction. As a casual gaming fan, this suits me perfectly and it'll be sticking around on my iPhone, but those after something with more substance should steer clear.