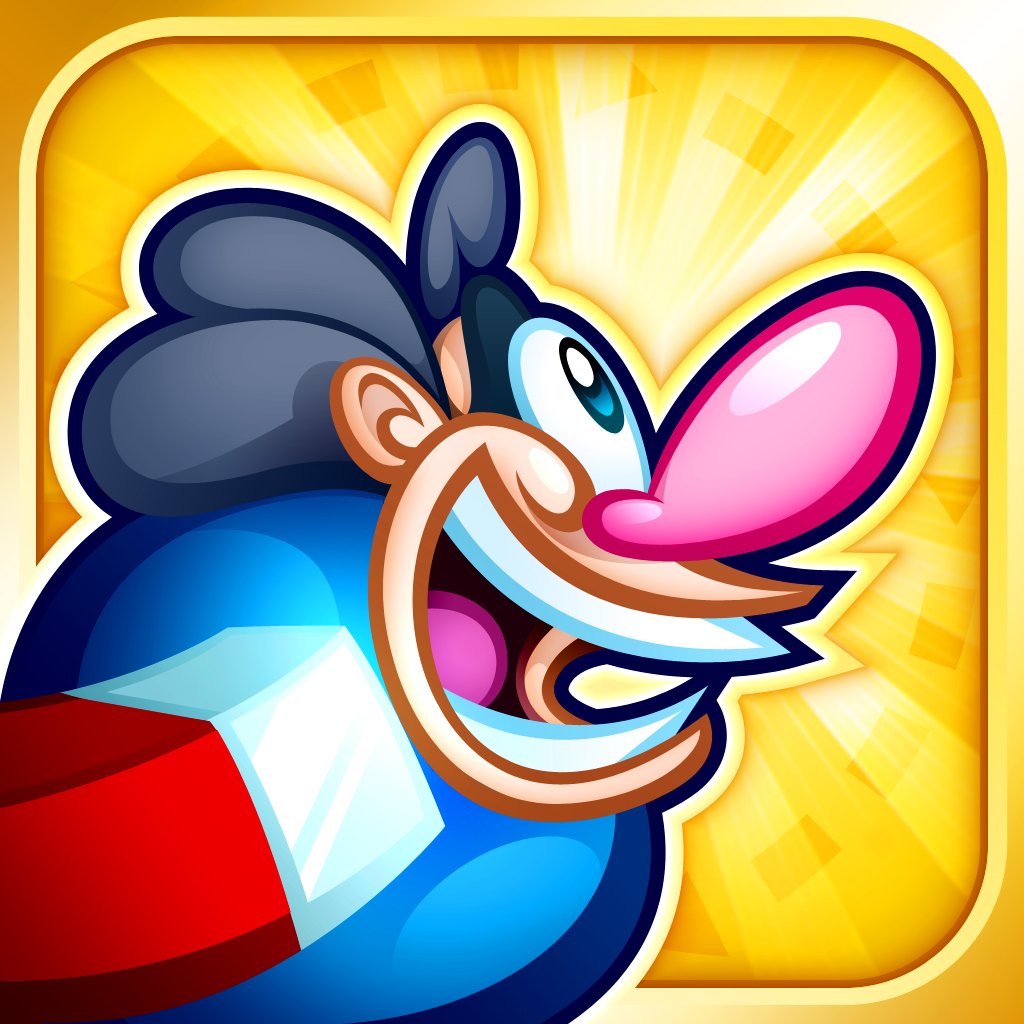 iPhone App
$1.99
Rating:
:: A MAJOR ATTRACTION
Major Magnet takes obvious nostalgic influences and applies them to a great original game.
Developer:
PagodaWest Games
Price: $0.99
Version Reviewed: 1.0
Device Reviewed On: iPhone 5
Graphics / Sound
Rating:
Game Controls
Rating:
Gameplay
Rating:
Replay Value
Rating:
Overall Rating:
Major Magnet
 from PagodaWest Games is at once a celebration of the titles that influenced its creators, but it also exists as a fantastic original concept that works wonders on touchscreens. It's simultaneously nostalgic, original, and fun, a winning combination.
The goal of Major Magnet is to get the eponymous protagonist from the beginning of the level to the end. He just isn't very good at moving around on his own. Thankfully, he can use the power of magnets (how do they work?) to spin around various orbs, collecting magnorbs that give him more points, and can be spent on powerups and cosmetic customizations. Players activate magnets by tapping on them, and also have a jetpack that can be activated by swiping in  a direction. This works both as a saving technique and as a necessary part of some levels. Getting bronze, silver, and gold medals by collecting lots of points is a key goal, as is trying to collect the Bake medal, which need to be accumulated to unlock future levels. New environments with new hazards and new mechanics are added throughout the game.
As I mentioned in my preview of the game, Major Magnet has a definite Sonic influence. This game gets the atmosphere of the series down better than Sega has been able to do in the last, let's say decade-plus. The music, the graphics, even just the idea of the backgrounds that seem to hint that the world that the game takes place in is actually holding so much more than what the player is experiencing, they're all here. This game is so vibrant, colorful, and alive, that what PagodaWest has done with the graphics is amazing. They're a bunch of Sonic nerds, and Sonic nerds are passionate. The homage to the series comes through.
Yet, 
Major Magnet
 is its own game. Its animation work is impossibly detailed. The way that the levels encourage players to go through them multiple times to figure out the optimal path that isn't quite obvious is extremely well done. There's a surprising amount of level variety for a game with a few simple mechanics, and that's what makes a great game: the the ability to turn simple concepts into satisfyingly complex systems.
The controls for activating magnets, jets, and powerups work well, but the underwater sections that force players to guide Major Magnet's jets by holding behind him do suffer quite a bit. Why the game isn't iPad-compatible at launch is bizarre. At launch some issues persist when coming back from locking the device or switching between apps where sometimes Major Magnet will fail to magnetize to orbs, which leaves me to ponder at this moment in time why he's called Major Magnet.
Major Magnet is a passionate project, one that tries to honor its forefathers while existing as its own original work. And it succeeds tremendously.