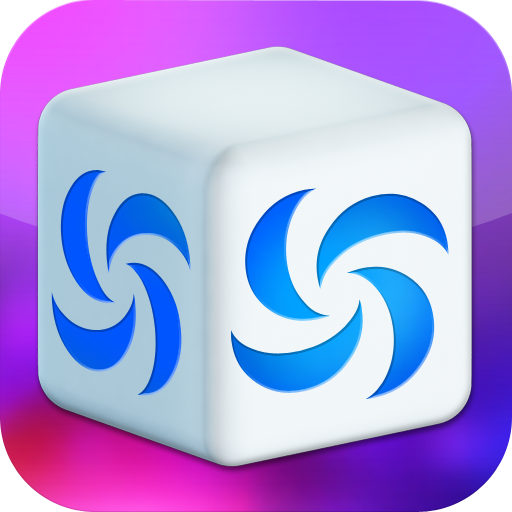 + Universal App
$0.99
Rating:
:: CASUAL FUN
Mahjongg Dimensions does exactly what you want from a Mahjongg game at an inexpensive price.
Developer:
Backflip Studios
Price: $0.99
Version Reviewed: 1.0
Device Reviewed On: iPhone 4
Graphics / Sound
Rating:
Game Controls
Rating:
Gameplay
Rating:
Replay Value
Rating:
Overall Rating:
Mahjongg is a game nearly as old as time itself. Two incarnations appear when it comes to video gaming Mahjongg. There's the competitive two player version that's vaguely like a complicated form of Dominos, then this type which appears to be most popular amongst the casual gaming masses. In a way it's a form of Match Three puzzler - match the appropriate tiles together and clear the board. The only difference lies in the fact that you have to match two rather than three. It sounds simpler but it's not. The strategy lies in freeing the tiles so that you can actually use them. This is done by ensuring that they're opened up and not entrapped by other tiles alongside them. Mahjongg Dimensions adds to this idea by throwing in another dimension.
It's excellent fun too. Mahjongg fans know what to expect and that's precisely what you're getting here. You're timed too so you have to move fast in clearing each stage otherwise it's game over. Within each stage, you have a set time limit in which to clear various new levels. At times it requires some pretty lightening fast movements and an extension to the time limit after completing each level would have been quite welcome. Despite this though, it is satisfying to work your way through the game.
Mahjongg Dimensions doesn't really bring anything hugely new to the table admittedly. Sure there's the 3D element to things but it just means you have to remember to rotate the screen every now and then (simply done with a tap of the screen), score bonuses are here too, but ultimately it's just what you'd expect from a Mahjongg title. No bad thing at all considering how enjoyable the idea is. Online leaderboards of some description other than the Facebook integration would have been nice, but other than this, it's hard to criticise Mahjongg Dimensions too much. It's an inexpensive game that's bound to entice fans of the genre.