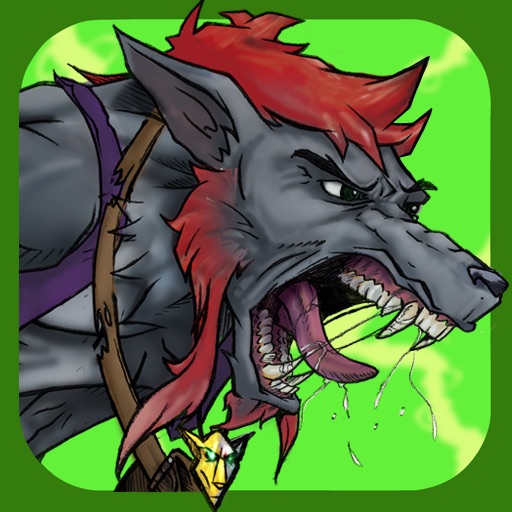 + Universal App
$4.99
Our Review by
Dan Lee
on April 20th, 2012
Rating:
:: BIG BAD WOLF
Lucas MacGuffin messes up a robbery and in the process receives a nasty curse!
Developer:
Ayopa Games
Price: $1.99
Version Reviewed: 1.0.4
Device Reviewed On: iPad
Graphics / Sound
Rating:
Game Controls
Rating:
Gameplay
Rating:
Replay Value
Rating:
Overall Rating:
MacGuffin's Curse
is a room-based puzzle game viewed from a top-down perspective. Despite a couple of minor control issues, the well-designed levels and ability to turn into a werewolf will keep the player coming back.
Things aren't going well for Lucas MacGuffin. In need of rent money, he breaks into the local museum and is persuaded to steal a special amulet.
He does, but the second the amulet is removed two things happen – the alarms go off and puts the whole city on lockdown, and the amulet releases a curse that turns Lucas into a werewolf.
This sets off a sequence of events, with the primary goal initially being to get the amulet removed. Each puzzle level requires the player to unlock the exit door in order to progress.
In his normal state Lucas can fit through windows to access blocked areas of the room, and cross shallow water to get to out of reach places.
Stepping into moonlight, however, will give the player the option to turn Lucas into a werewolf. The werewolf can't cross water, or fit into small gaps, but is much stronger and can move/destroy certain objects in the room.
Using a combination of the two the player must solve the puzzles. It's not all puzzles though. MacGuffin's Curse also has a number of story sequences which are well written and humorous.
The only minor complaint I have is that to have the werewolf pull or push a block, the player is required to drag two fingers across the screen. Sometimes this action isn't recognised (or the two fingers weren't on the screen at the exact same time).
Apart from that I have no issues recommending MacGuffin's Curse. Over 150 well-designed levels means the player well definitely get value for money, and the werewolf ability adds a nice twist.
[gallery]