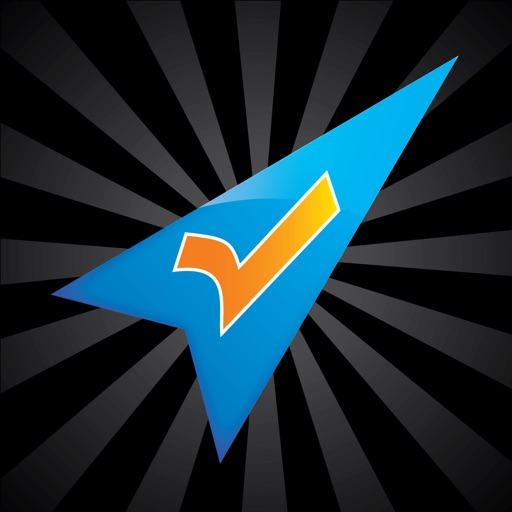 iPhone App
FREE!
Rating:
:: GPS BASED ALERTS
A location based notification and reminder system that really works!
Developer:
SIE Apps
Price: $0.99
Version: 1.1.1
iPhone Integration
Rating:
User Interface
Rating:
Re-use / Replay Value
Rating:
Overall Rating:
Imagine, if you can, a productivity app that actually makes you more productive. I know it should be a lot more common, but in my experience most apps in this category are great for organization, but not necessarily productivity. This app is relatively new, and from the few reviews on the App Store already, it's impressing everyone. Including myself.
How many times have you heard, "if you're near___, don't forget to ___" or gotten back from somewhere only to realize you forgot something? Having a location based reminder system is absurdly useful and more likely than not you'll be thinking right now of the last time or two you could have used this app to remember something, or know someone who can use a good reminder system.
You'll want to start with reading the instructions. The user interface works well, but could be confusing to first time users. Setting up a location based reminder starts with finding that location on the map. Either search for a specific location (store name or street address) and select its pin, or manually add a pin. You can change your alert radius here, visually on the map, or go into the alert details to set it manually (within miles). One you've got the details entered, you're all set up!
You have three options for GPS tracking specificity within Localerts. The more accurate it is, the more battery you'll be using. I think that most alerts will likely be pretty generalized, so unless there's a very important or specific alert, you can set your reminder radius quite large, and keep your GPS tacking on low-battery usage.
Once you've arrived within your alert zone for that particular reminder, the alert pops up like a text message, with audio notification (so long as your phone isn't on silent). I tested it with two different locations at different alert radius' and both alerted me immediately. Just a note, if you miss this original notification it won't continue to alert you. This happened to me once, but luckily I checked my phone shortly there after and the alert anyways. However, you do have the option to 'Snooze' if you do notice the alert, but want to postpone it.
The graphics are simple and sharp. The integration with GPS and the map app is smooth and works well. The only feature or option I can think to improve this app would be to be able to share alerts from one iPhone user to another, so that if two people had the app you could share or send reminders to them. Even as this app is, its one of the most useful reminder and notes apps I've seen in a while, and well worth the mere $0.99 they're asking. In fact, it's probably worth double.