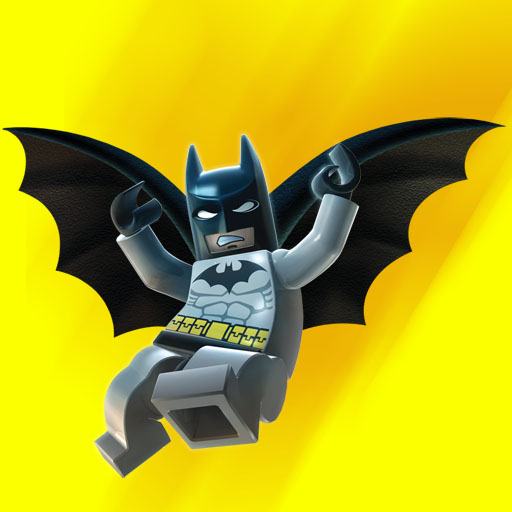 iPhone App
$0.99
Rating:
:: Poor
Lego Batman is a classic example of a big company quickly packaging a recognized brand into a lousy product. This game lacks any semblance of depth, replay value, and good old fashioned fun.
Developer:
Warner Bros.
Price: $4.99
Version Reviewed: 1.0.0
Graphics / Sound [rating:3/5]
Game Controls [rating:1/5]
Gameplay [rating:1.5/5]
Re-use / Replay Value [rating:1.5/5]
Overall [rating:1.5/5]
Lego Batman is not what it seems to be. The gameplay itself is inspired neither by Lego nor by Batman. At best, it uses a "less than familiar" storyline which has some Batman roots. So what then, is Lego Batman???
In short, the game is comprised of traditional, unimpressive logic, memory, and coordination games. The most impressive part about the game is the thirty second snippet of animated graphics that feature at the start of the game. The soundtrack is pretty consistent with the Batman music we would all recognize and aside from that, the commonalities stop there.
I suppose it would be easier to review this game in a more favorable light if it hadn't so magnificently disappointed with its promise of a Lego style Batman game. Even if it had only promised to offer some basic versions of unembellished games than it would still be very difficult to find positive points for it. The instructions for how to play each different level leaves a lot to be desired and even with "Help" enabled, very little clarity is given on what to do. Every new level has a completely different objective and consequently, the User Interface seems to be constantly changing as well.
[youtube 5Q7saraAZIU]
There is actually very little to say along a positive line and it seems as though Warner Brothers are riding the name of Batman and Lego in hopes of getting their piece of the "App Store Pie". As bad as I thought The Dark Night: Batmobile Game was this rendition will give a good argument to actually being worse. At a gluttonous price of $4.99, this app represents the proverbial "highway robbery" gaming on the iPhone. Not to worry though, our market is tough and consumers are demanding – a price like this for a game so lacking cannot possibly survive.
[gallery]