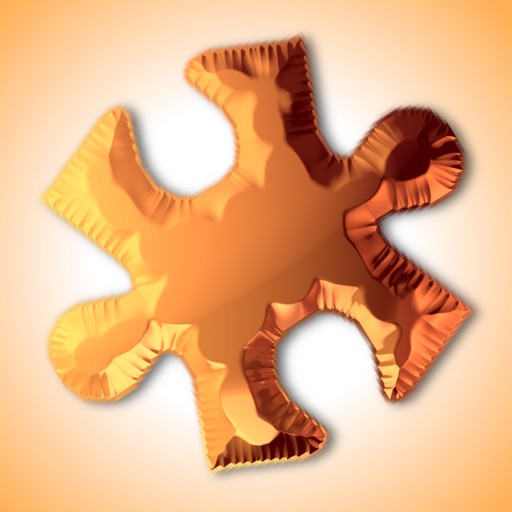 iPad App
FREE!
Rating:
:: PIECING IT TOGETHER
Offering a fairly authentic and slow paced jigsaw puzzle experience, ideal for those after a traditional game playing time.
Developer:
Lava Software Pty Ltd
Price: FREE
Version Reviewed: 1.1.1
Device Reviewed On: iPad 2
Graphics / Sound
Rating:
Game Controls
Rating:
Gameplay
Rating:
Replay Value
Rating:
Overall Rating:
Find conventional jigsaw puzzles in various casual games too easy? Yup, me too. I'd suggest giving Lava Jigsaw HD a shot. It gives a very similar experience to the real thing, warts and all.
The free app only comes with the one bundled jigsaw, with others available at a price. Initially, this might seem a little expensive with most puzzles costing $1.99 each, but this worry will quickly vanish once one realizes the size of each puzzle. The free jigsaw, for instance, is over 500 pieces in size and should take most players quite a while to finish. It's a picture of one of the oldest markets in London, Leadenhall Market, so it's quite interesting to look at, too. Other pictures prove similarly original.
Manipulating each jigsaw piece is simply done through tapping on them to rotate. It's not quite perfect, feeling slightly less intuitive than it sounds, but it does the job. Such convenience is handy given that picking out the right pieces will take quite a while.
Lava Jigsaw HD
offers up a selection of a few pieces at a time and it's down to the player to figure out what to tackle and when. The best suggestion I have is to create the edge of the picture first then work inwards, but it'll take a while to get even this done. As any physical jigsaw fan will know, though, this is the point of such a puzzle and
Lava Jigsaw HD
captures it well.
That does, however, mean that Lava Jigsaw HD isn't great for the casual gamer. This isn't a game to dive into for 30 minutes and achieve something. It'll take time to complete each puzzle, offering decent value for money.
While the interface might not be the most visually attractive, Lava Jigsaw HD remains an authentic experience. It's simple enough to move around and provides a great means to complete huge puzzles without taking up too much table or floor space. Just don't expect it to go easy on anyone. There's no hints button or anything else that one is accustomed to with iOS games. It's a real slow burner.