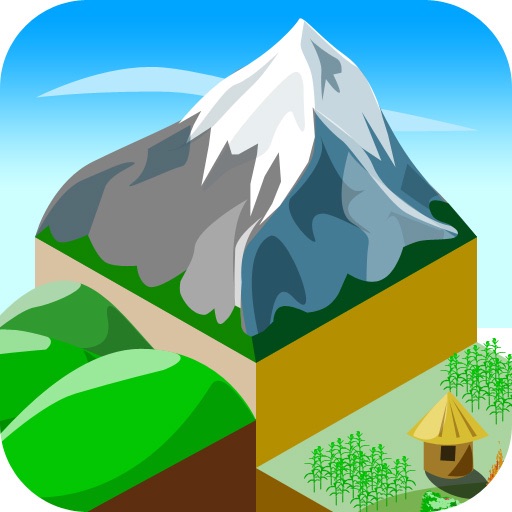 iPhone App
FREE!
Rating:
:: FUN WITH TERRAFORMATION
LandFormer's unique terraformation-based puzzle gameplay is challenging but not stressful, with a fantastic level creator rounding off this fun puzzle game.
Developer:
Streaming Colour Studios
Price: Free to Download, $1.99 Level Pack Available
Version Reviewed: 1.0
Device Reviewed On: iPad, iPhone 3G
Graphics / Sound
Rating:
Game Controls
Rating:
Gameplay
Rating:
Replay Value
Rating:
Overall Rating:
LandFormer is a puzzle game with a simple goal - you must try to lower and raise land on a 5x5 grid to make it all flat. However, you can only raise and lower the land in one of 6 ways, each of which are based around a 3x3 grid design. To complete a level, all you have to do is make the entire grid flat in as few moves as possible. The game comes with a set of Beginner levels to get you acquainted with the game, and then there is a set of 50 levels available for $1.99, including some absolutely bedeviling expert levels.
LandFormer also has a level creator, and its ease of use is what makes it so brilliant. Making levels is the same as playing them, as you use the exact same controls to make the level you want, like just playing the game in reverse. You can then email the level to someone, and then you can share the level URL that gets created wherever you choose. You can click here to open up a level that I've created and play it in the app, but levels can only be saved after you purchase content.
The gameplay of LandFormer is what shines here - it's very simple, but it can be very challenging, yet ever so satisfying once you see the pattern in the levels, and see how they can be deconstructed in the most efficient pattern possible. The game also is a very relaxed experience, with no time limits, it's only you versus the puzzles.
The isometric perspetive of LandFormer can be tricky to navigate at first, but you just need to learn how to orient yourself to the maps. The game also could make use of a few more free levels than just the first 10 beginner levels, as the free levels lack any semblance of difficulty that the paid levels have. As well, level sharing would be helped by a more centralized system to discover levels from people you don't know, and to be able to share levels in an easier way than just emailing a URL.
However, these flaws are minor, and the simple yet challenging gameplay concept is a winner. As well, with the level editor that makes creating your own levels as simple as playing the game is, it adds value to the game that even other games with level editors don't have, as LandFormer's editor is simple enough for even seemingly non-creative types to use. LandFormer is a free download for you to check out its basic mechanics and first 10 levels, but if you enjoy the concept, then the first level pack for $1.99 is well worth the purchase.