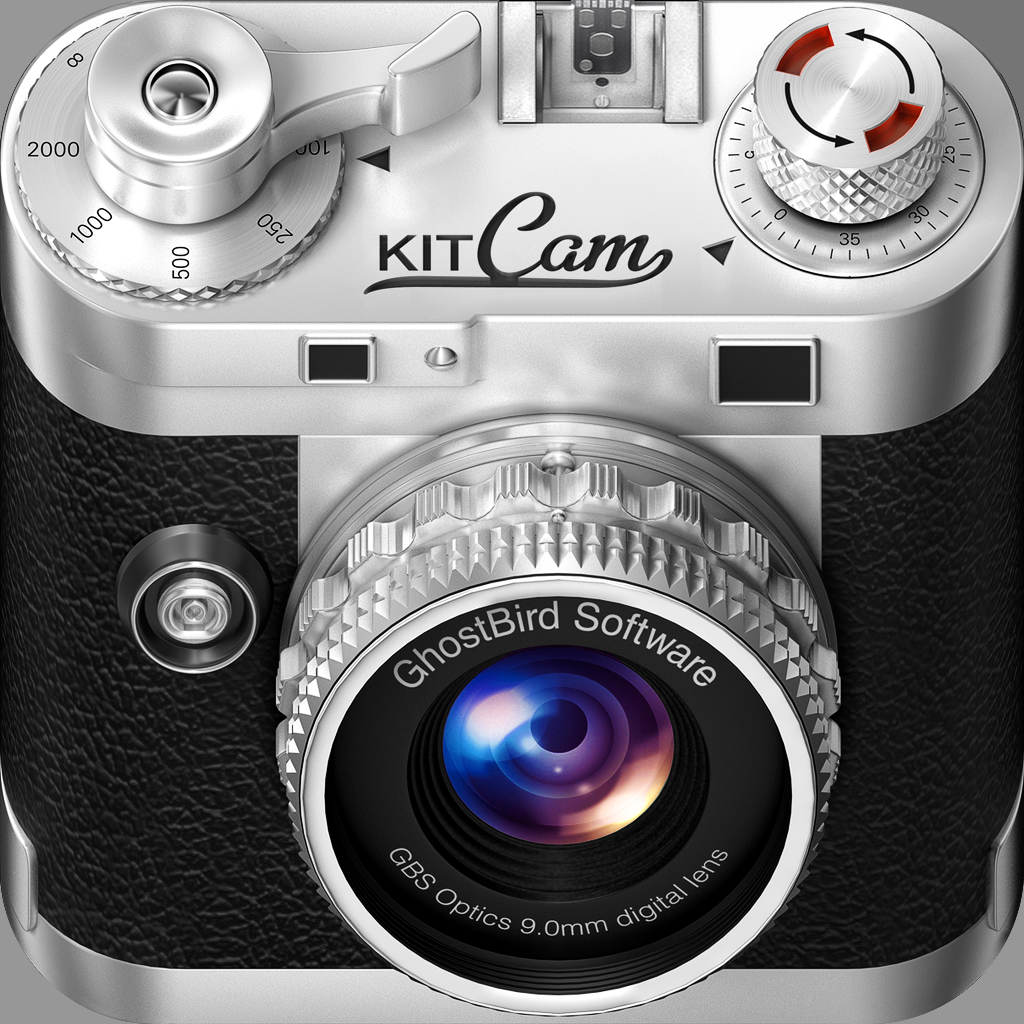 iPhone App
$0.99
Rating:
:: PICTURE PERECT
KitCam is the complete package when it comes to photo apps. It has just about every standard and advanced feature a person could want.
Developer:
GhostBird Inc.
Price: $1.99
Version Reviewed: 1.0.2
Device Reviewed On: iPhone 5
iPhone Integration
Rating:
User Interface
Rating:
Re-use Value
Rating:
Overall Rating:
KitCam is a complete and extensive photo capture and editing application. Most of the features it offers aren't new and innovative, but the app includes so many different options that it will probably have anything a user could want.
KitCam has really easy to use controls and a nice user interface. Like in the normal camera app, tapping focuses the camera. However, unlike the standard camera app, pinching does not do zoom. Rather, users tap near the bottom of the screen and then uses a slider to zoom in or out. I actually really like this since only one finger is required. There are buttons for turning the flash to on, off, auto, or torch, and a button to switch to the front facing camera.

There are a bunch of shooting options, like continuous at full resolution, high speed shooting, a timer, a stabilizer, multi-exposure, multi-shot, and time-lapse. The app also includes four special lenses that allow the user to touch the screen and alter the look of the photo.
KitCam includes many editing tools, from basic ones like a crop tool, to more advanced tools like level adjustments and color balance. There is also an option to apply different film types to the photo, which are pretty much like filters in Instagram.
KitCam has more upload options than just about any other app. Users can set up accounts for numerous different social networks and services. The usual ones, like Facebook and Twitter, are there, but also Dropbox, Flickr, and even FTP.
KitCam is a really comprehensive photo capture and editing app. Any photo junky should consider adding it to his/her collection of photo apps. This is one of the best photo apps out there. Many of the features are not new or innovative, but KitCam packs so much into it that it's hard not to be impressed.