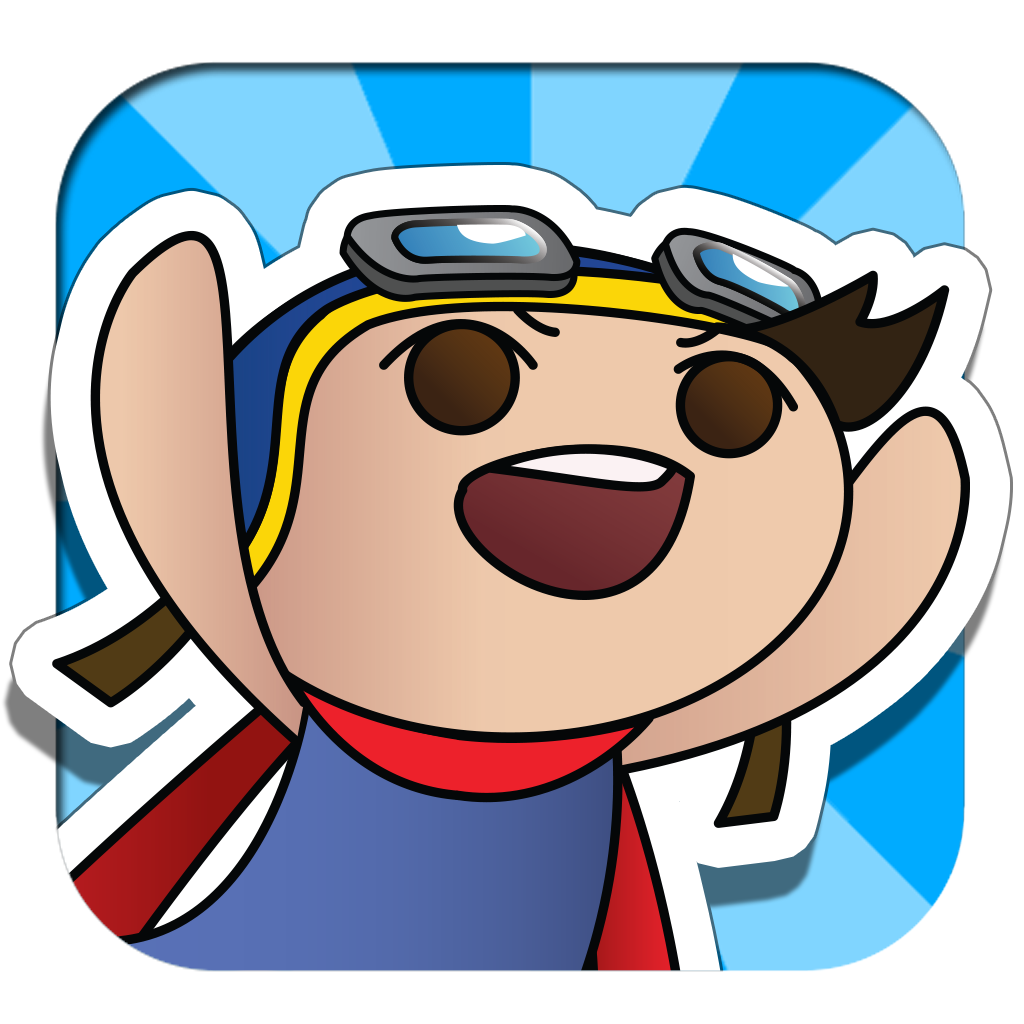 + Universal App
$0.99
Rating:
:: FUN FOR A LITTLE WHILE
Cute and charming, Kid Aviator is an Endless Flyer that lacks some much needed depth.
Developer:
Mattia Fortunati
Price: $0.99
Version Reviewed: 1.2
Device Reviewed On: iPhone 5
Graphics / Sound
Rating:
Game Controls
Rating:
Gameplay
Rating:
Replay Value
Rating:
Overall Rating:
Kid Aviator is certainly a charming to look at title. An Endless Flyer, the game uses graphics that look a lot like paper craft, adding some depth to their stylings as well as plenty of cuteness. It's a briefly fun game too, although one that lacks the all important 'wow' factor.
Propelled from a cannon, Kid is a very brave young child; keen to fly through the sky while dodging various obstacles in a bid for fame. Refreshingly, such obstacles require different techniques in order to vanquish them. While it's possible to use the tilt controls to steer around some of them, a lot of the time it's imperative that such debris is cleared. Those with a red outline must be tapped on repeatedly in order to be destroyed, while others must be dragged or swiped away and off the screen.
It's a simple enough method but when combined with the need to keep Kid going steady, and the fact that the debris grows more in quantity, it can be tricky. Offering different methods in which to clear such obstacles is a neat touch in ensuring that
Kid Aviator
doesn't feel quite as repetitive as it would otherwise. It's possible to collect power-ups too, such as a shield or slow motion skill, boosting one's progress for a few seconds.
To further entice one into playing more, a series of medals can be gained to highlight how well one is doing. These aren't anything more than cosmetic though, and I would have loved to have seen some kind of upgrade system linked to them. That's part of the problem with Kid Aviator. It doesn't develop sufficiently to be any more than the fun that was there the first few minutes into playing. It's a fun distraction, but without sufficient development it's not quite one to keep playing for any great length of time.