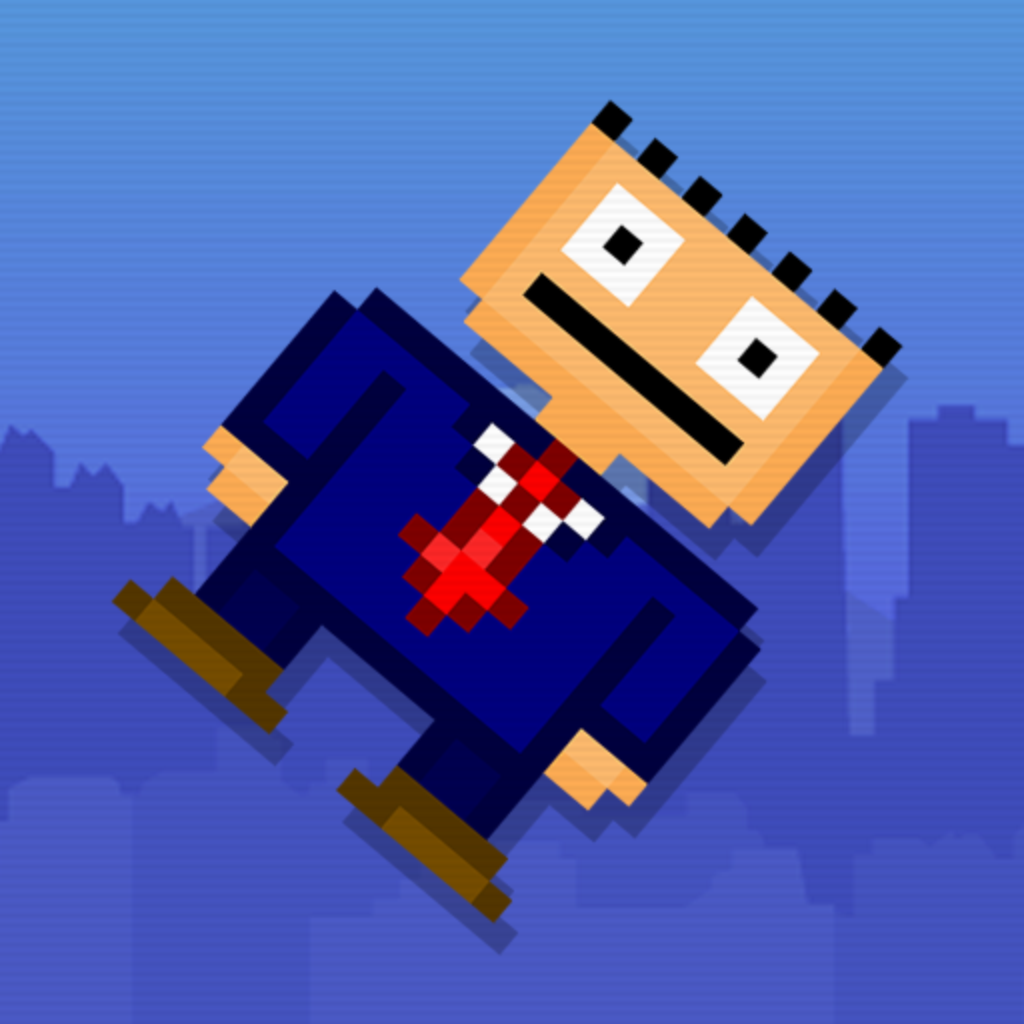 + Universal App
$0.99
Rating:
:: MASS DEATH
Karoshi feels a lot like playing Mario, but instead of finishing each level you try to die at every turn. Losing is really winning. Trust me, it's odd.
Developer:
http://www.karoshigame.com/
Price: $0.99
Version Reviewed: $0.99
Graphics / Sound
Rating:
Game Controls
Rating:
Gameplay
Rating:
Re-use / Replay Value
Rating:
Overall Rating:
Translated from Japanese, karoshi literally means "death by overwork." In the game Karoshi, it is your task to kill the sad little salaryman in level after level of puzzle platformer glory. You'll die by spikes, burning, electrocution, and smashing.
For a "gag" game that has you killing yourself over and over, there is a ton of variety in Karoshi's 50 levels. Each level is incredibly short (only 1 screen), but there are more than a few that require multiple steps to complete. For example, you may have to place boxes on a few switches and jump into some invisible Mario-esque blocks before you finally get to your horrible death. Later on in the game, around level 15 or so, you'll start to encounter some NPC's such as your wife (which makes you jump high with happiness), your boss (which makes your jump less effective due to sadness), and some goony little mushroom type characters that act as trampolines.
In addition to the incredibly challenging/slightly bizarre levels, there are cut-scenes throughout that explain your unhappiness in your workplace. The story, presented in a humorous slide show format, leads me to believe that the random acts of suicide are an on-the-job dream, which adds even more to the Office Space-y dark humor that exudes from the game.
As long as you aren't offended by the dark humor and enjoy a good retro platform puzzler, I think it's safe to say that Karoshi is a real winner. It won't wow you with killer graphics (I almost said "or sound," but the sound is quite good), but it gets a solid recommendation due to its odd originality.