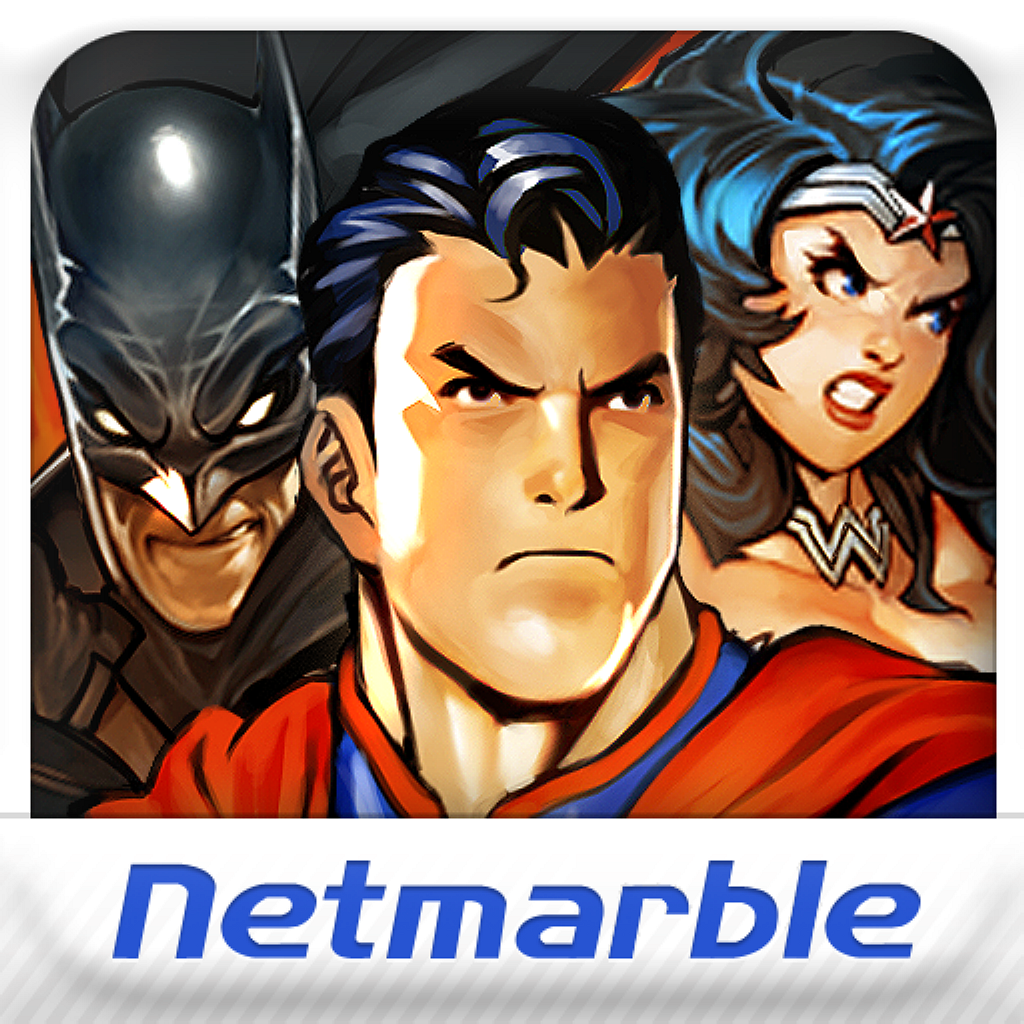 + Universal App
$0.99
Rating:
:: DEFENSELESS
It's tempting to buy a game when it's a license as good as the Justice League. Don't be tempted.
Developer:
Netmarble
Price: $2.99
Version Reviewed: 1.00.01
Device Reviewed On: iPad
Graphics / Sound
Rating:
Game Controls
Rating:
Gameplay
Rating:
Replay Value
Rating:
Overall Rating:
Approximately a year ago, DC Comics rolled out the 'New 52' - an attempt to kick-start the company's full line of comics titles by restarting, renewing and, in some cases, completely redesigning its stable of characters. The initiative has been a sales success, but there have been few attempts to bring the new look and feel of the New 52 to any properties outside of comics. Until now.
Netmarble's Justice League: Earth's Final Defense showcases DC's new designs for old characters, but does little else to promote these various franchises. At best, it's a simple, if uninspired, beat-em-up. At its worst, it's a game that keeps asking for money long after the initial purchase.
At first glance, there's a lot to like about this new JL title: a decent roster of characters to choose from at the outset (Batman, Superman and Wonder Woman - additional charges are incurred for the likes of the Flash or Green Lantern), some customization options, and an easy learning curve. Unfortunately, that curve is easy because the gameplay is basically the same throughout the game. Don't look for challenging AI or distinct levels. Neither happen here. So the game consists of wandering around generic streets with the virtual joystick (ugh), locating thugs and bosses, and pounding the heck out of them with whatever special skills a chosen character comes with. Don't get too excited about character selection, either. While there's an aesthetic difference between using Wonder Woman's lasso versus Batman's batarangs, there's no apparent difference in effect. These are all the same character, with slightly different skins.
Customization is possible within Justice League, but it's slow-going (unless you want to pay for it) and not helpful, since the game's opponents never become much of a challenge. Skill slots can be filled to add a little variety, but not enough. There's also another feature that initially had me very interested in the game, and that is its use of 'Support Cards." These cards feature lesser-known character who, if I understand it correctly, can aid the hero in his quest to beat up everyone in sight. There's only one problem with this: I could never figure out how they work. I THINK they are passive; that is, they add skill points or some such nonsense, but that was never clear. I had hoped it meant that a player could call them in for help during the game, but, again, I never saw how this was possible.
Justice League: Earth's Final Defense isn't a bad game; it's just uninspired, which may be the worst crime of all. I had hoped that DC might take the opportunity to create something wonderful and unique with these newly-relaunched properties, but it seems that the more things change, the more they stay the same. Justice League is guilty of boring me to tears, then asking me for more money.