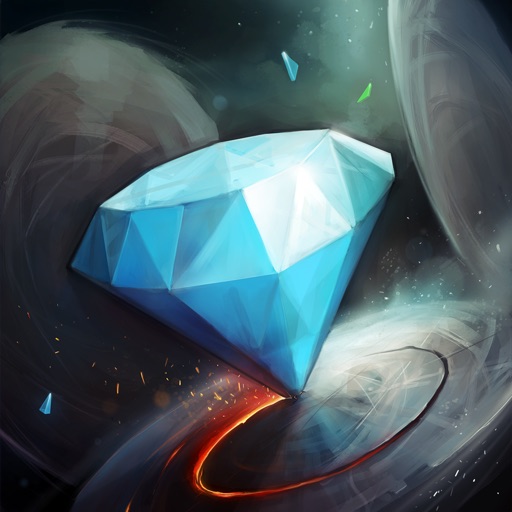 + Universal App
$1.99
Rating:
:: EFFECTIVE 3D MODELING GAME
Jewellery Lab was clearly designed for a very specific demographic, but as far as the right audience is concerned it checks all of the right items.
Developer:
Sergey Reznik
Price: $1.99
Version Reviewed: 1.0.3
App Reviewed on: iPhone 4S
Graphics / Sound
Rating:
User Interface
Rating:
Gameplay
Rating:
Re-use / Replay Value
Rating:
Overall Rating:
Jewellery Lab feels a lot more like an app than an actual game, with plenty of app-specific modeling features available but only the inclusion of challenges and a scoring system to make the difference. I suppose that would best describe it as a sandbox game.
There is no storyline and users do not play some sort of character on any kind of quest. Instead, the premise is far more straightforward: the player is simply introduced to the tools they have available, and then it's on to the modeling. A number of different challenges are available in which players are given an increasingly complicated shape they must arrive at using their toolkit. The closer one gets to the actual shape (and the better they perform), the better the score will be.
Once the tutorial is complete, players will also be able to select Laboratory Mode where they can sculpt their material into any shape they like. As they complete more challenges, new materials will be unlocked for use in the Laboratory.
Because of that setup, I often felt more like I was using a 3D sculpting app (focused on creating a very specific kind of item) than playing an actual game. That's not necessarily a bad thing, however. Dexterous users with enough patience will surely be able to create some very impressive shapes using the nice, properly functional sculpting tools available in
Jewellery Lab
. However, the meticulous nature of such a commitment would likely make using the relatively small screen of one's iPhone a pretty frustrating task. As an interface for creating complex shapes with small details, an iPad would be a far more appropriate choice – and that would also make the process a lot more enjoyable. In my experience, the controls were very responsive and I was always able to tilt the entity in the direction I wanted. Having said that, since users see everything from a 3D perspective, it can become a bit difficult to have the shape aligned perfectly with one of the cutting tools, once those have been moved around too much. The ability to switch between perspectives would easily fix this issue.
In the end, not everyone will enjoy Jewellery Lab. It's a game that requires patience and at least a small amount of sculpting talent, but as far as functionality and achieving its purpose, it's undoubtedly a success. However, it may have been more appropriate to release this title as an app rather than a game.