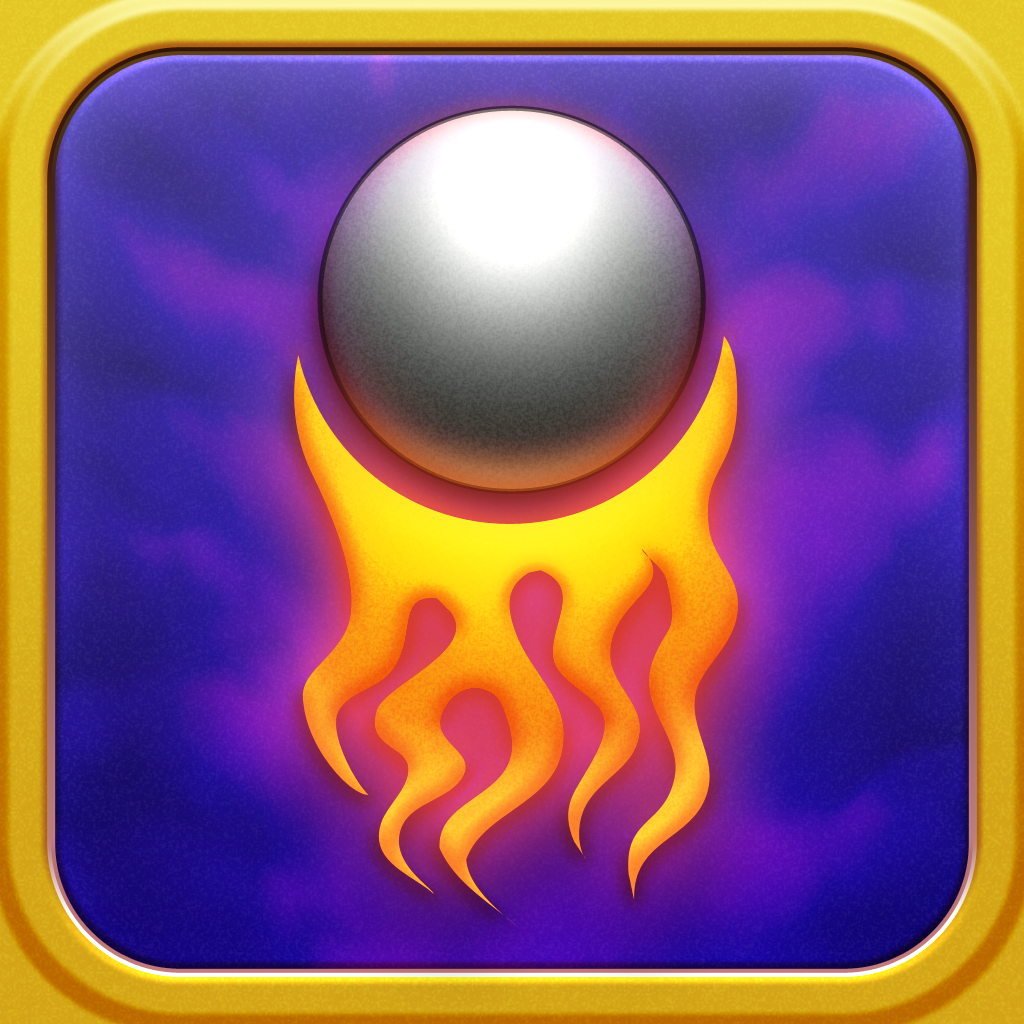 iPhone App
$1.99
Rating:
:: BEDAZZLING BRICK-BREAKING
Jet Ball is a "brick-breaking" clone that takes all the past successes and failures of the "brick-breaking" genre and establishes a new standard, shattering the bricks of it's predecessors.
Developer:
CODEFREEZE
Price: $1.99
Version Reviewed: 1.3
Graphics / Sound
Rating:
Game Controls
Rating:
Gameplay
Rating:
Re-use / Replay Value
Rating:
Overall Rating:
I was never a fan of Arkanoid. I've always (and continue to) called it "Arachnoid," due to my fear of being unafraid of spiders. That said, I love "brick-breaking," "Arachnoid" clones, but the presence of quality "brick-breaking" apps in the app store has been pretty sparse, until now.
Enter Jet Ball, an Arkanoid clone that takes all the past successes and failures of the "brick-breaking" genre and establishes a new standard. Prior to "Jet Ball's" emergence, most "brick-breaking" games/clones suffered from a lack of innovation/creativity, etc., i.e. instead of re-defining an 80's genre, most developers, in the name of all things nostalgia, chose to simply "mimic" it, resulting in bland, frustrating games suffering from such things as lack of creativity, poor/bad control/movement, lack of responsiveness and consistent proportion issues, e.g. no/few/lame "power-ups" and paddles, blocks and balls that were disproportionate to each other, to name a few. The developers at
CODEFREEZE
obviously share my sentiment and developed a quality "brick-breaking" game that shatters the bricks of it's predecessors.
What immediately sets Jet Ball apart from its rival counterparts is its stunning graphics/visuals and animated game play. Jet Ball is a visual masterpiece and I found the proportions of the game's elements (one of my "pet peeves," abundant in most other Arkanoid clones in the app store), i.e. its paddle, brick and ball size/speed, etc. to be perfect.
Jet Ball has three different difficulty levels: easy, normal and hard, giving the game endless replay value. In addition to an adjustable, original soundtrack, one can listen to his/her own music while playing the game. The game's sound effects (also adjustable) are creative and crisp. Other options included in the game are auto-fire (discussed below) and bonus hints.
Jet Ball boasts a total of 60 different levels, bricks and obstacles and more than 20 different "power ups," and "power downs (sad trombone)," such as rockets, extra life, big balls, small balls, bomb balls, acid balls, a plasma gun, big paddle, small paddle, shield, etc.
Jet Ball's premise is the same as other "brick-breakers" in its genre: Move the paddle, using your finger, thumb or other appendage to bounce the "ball" against all bricks/obstacles to destroy them and, thus, win the level. That said, Jet Ball boasts a very well-designed, responsive control scheme: Simply touch the pulsating circle under the paddle and move left or right to control it. Unlike other games in this genre, the area between the paddle and the bottom of the screen provide perfect space for appendage placement and the controls are both very smooth and responsive.
To use options like the plasma gun and rocket launcher, just tap the portion of the screen above the paddle to fire. I found this option difficult and awkward, but enabling the auto-fire option resolved this issue, firing rockets/plasma automatically, allowing me to focus entirely on moving the paddle.
The dynamics of Jet Ball contribute to what sets it apart from others. Different blocks/bricks contain bonuses, color-coded in green (good) or red (bad), which can dramatically alter game play. Green "power-ups," such as the rocket launcher and plasma gun, aid you in your quest to destroy/remove all the bricks and obstacles from the playing field. Conversely, red "power downs" negatively impact ball speed, paddle size, etc., so you'll want to avoid those, unless you're a masochist.
In conclusion, Jet Ball is, far and away, my favorite brick-breaking" game and has become one of my favorite games in the app store. Its responsive and well-designed control scheme, bright visuals, dynamic game play, abundant levels, bricks, obstacles, "power ups" and "power downs," along with an original soundtrack, crisp/creative sound effects and the ability to listen to my own music, make it one of, if not the best, "brick-breaking" games in the app store.