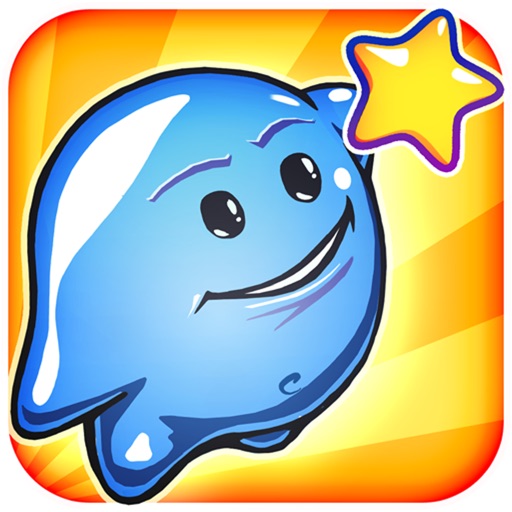 + Universal App
FREE!
Rating:
:: EXCEPTIONALLY CUTE
Jelly Jumpers is a simple, addictive action game that will have players bouncing off the walls!
Developer:
Chillingo LTD
Price: Free
Version: 1.0.1
App Reviewed on: iPhone 4
Graphics / Sound
Rating:
Controls
Rating:
Gameplay
Rating:
Playtime
Rating:
Re-use / Replay Value
Rating:
Overall Rating:
Chillingo, the publisher of Parking Mania, is back with a fun action game that will challenge gamers to achieve new heights! Jelly Jumpers features great graphics, simple gameplay and plenty of fun customizations. It's an addictive title that features cute little blobs of gel that will have players bouncing off the walls as they attempt to leap from platform to platform. There's plenty of challenges to meet and things to collect, and it's all delivered in a quality package.
Beyond the simple game of tapping the screen to jump and going as high as possible, there are a lot of subtle nuances that make the game much more interesting, such as collecting a set number of coins, stars or jewels. And not only are players trying to set a high score, but they're also trying to set the score multiplier as high as possible by making consecutive jumps to each spinning platform. Jelly Jumpers keeps stats on everything, so players are always trying to push each one a little further to become the best.
The graphics are fantastic, and the special effects really put Jelly Jumpers over the top. The ever changing backgrounds not only look fantastic, they also give the game a sense of depth and progress as the player jumps higher and higher. Seeing the little doodles and pictures scroll by comes off as a pleasant distraction, and the rolling wallpaper effect is just plain cool.
One really great thing about Jelly Jumpers is the sheer amount of ways the game can be customized. There are cosmetic upgrades in the form of new "wallpaper" packs and power-ups that help the characters jump higher or build higher score multipliers. There are even characters to unlock and new environments to play in, giving players many new things to try. Of course, players can bypass earning coins and gems the hard way and just go straight to the bank, coughing up real money.
While on the subject of in-app purchases, something I especially took exception to is the fact that prices in Jelly Jumpers' store aren't clearly marked. To find out the price of a 1000 coin pack, for example, I had to touch on it, which started the in-app purchasing process. I was able to cancel the $1.99 purchase when a confirmation box popped up, but I would have liked to have known what it was going to cost in advance, and especially without the risking of accidently spending real money!
I think Chillingo has a fine game on their hands, here. The craftsmanship is apparent in the details and I found myself unable to put it down. I was genuinely eager to keep playing, going for a higher score and improving with each game. All in all, a terrific game with plenty of charm and things to do.