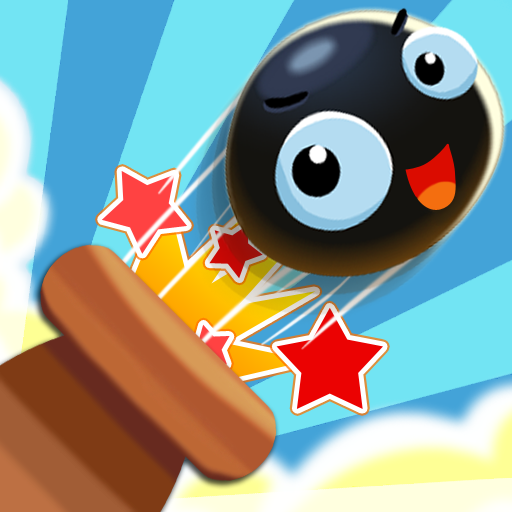 + Universal App
FREE!
Rating:
:: SAVE THE SUNJELLY
Jelly Cannon Reloaded is a challenging physics puzzler that requires players to blast little Blurblings from cannons in order to collect all the Sunjelly pieces.
Developer:
Chillingo Ltd
Price: $0.99
Version: 1.0
App Reviewed on: iPad 2
Graphics / Sound:
Rating:
Game Controls:
Rating:
Gameplay:
Rating:
Re-use / Replay Value:
Rating:
Overall Rating:
Jelly Cannon Reloaded
is a strategic physics puzzler developed by Chillingo in partnership with Nickelodeon. This explosive game requires players to find all the shattered Sunjelly pieces that the Blurblings have scattered on five different worlds that are spread across 70 increasingly hard stages.
Jelly Cannon Reloaded may seem to have an Angry Birds feel to it, but this game is more about precision than destroying everything in sight. Gamers must shoot the Blurblings from a cannon in order to unite all the Sunjelly pieces on each level. This requires a bit of strategy and some critical thinking skills to master. I often found myself tapping on the reset level button over and over again on many of the levels.
What makes the game so challenging is that only five Blurblings can appear on the screen at once. Players shoot the black blobs across the screen by tapping either close or far away. The farther players tap, the harder the shot. When more than five Blurblings are fired, the first ones begin to disappear. Once a level is complete, gamers earn one to three stars depending on their performance.
Those difficult levels can be passed easily with Jelly magnet power. Players get one free magnet for the entire game, and then they are forced to pay $0.99 more. This IAP is disappointing as some levels are ridiculously hard to beat considering the target market for this game. Adding a hint feature or maybe even a way to earn solutions would make it less frustrating.
There's a lot to love about this game such as the hidden bonus levels that provide players with hours of fun and the many different obstacles spread through all the environments, which means there's never really a dull moment. The only complaint I had is that many levels are often hard and frustrating. There were levels that required button mashing to beat, where others involved more precision and patience. I wanted to walk away from the game many times.
This is a pick-up-and-play title that is truly for gamers of all ages and types. It takes the Angry Birds physics puzzle genre and gives it a new spin. The mind bending puzzles along with the variety of challenges makes this game one that I recommend for everyone to purchase. At less than one dollar, Jelly Cannon Reloaded is hard to resist.