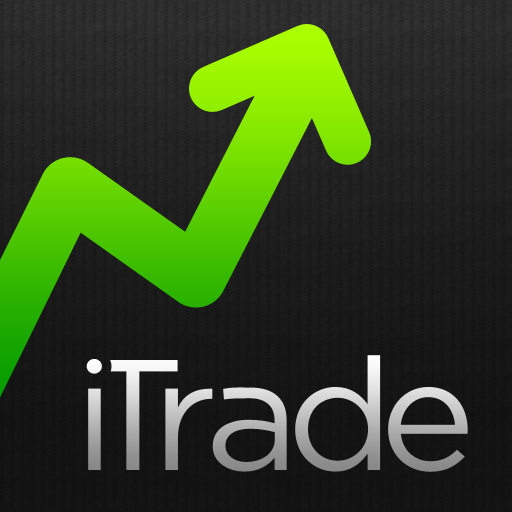 iPhone App
FREE!
Rating:
:: BUY NOW
iTrade Stock Market Simulator is an application that'll let you trade real time, real prices. You've been given $100,000 to invest as you see fit. It's all recorded and logged online, so there's no excuse for a poor return! Trade with stocks and shares in
Developer:
NerdTrade
Price: FREE
Version Reviewed: 0.9.8
iPhone Integration [rating:4/5]
User Interface [rating:3.5/5]
Re-use / Replay Value [rating:5/5]
Overall Rating:
The iPhone and iPod Touch are well known for their gaming and entertainment value. But the market doesn't stop there - they also act as productivity tools; lifestyle tools; and business tools.
Neon Surge's
iTrade Stock Market Simulator falls into door number three. It's a fully-fledged, live-quote stock market simulator (did the title give that away already?) with one goal: earn a greater return than the initial $100,000 you are given.
Whenever this application dropped into our review queue, I snapped it immediately. As someone who is genuinely interested in the trading life, I had to see if this app was as good as I had hoped. This posed a little bit of a bias problem: if it didn't live up to my overly-high expectations, what would I do? Thankfully I didn't have to go down that road. iTrade met these expectations. And then some.
Whenever you open the application for the first time, you are greeted with a registration page. "Why?" you might ask. iTrade takes trading properly: all of your trades are logged, recorded and sent to a server so that they are saved on the web, guaranteeing that you won't lose them. Once you have registered you have an account, and trading can begin immediately.

The home screen of the application is laid out as it should be, slightly resembling Apple's "Stocks" application, but much more advanced. Up top, you have a clock of when the market is open; your net worth; your gain and even a performance graph illustrating your success. Basically, an overview of your trading. Down below is where the detail is: your stocks. Name, quantity, value, gain - it's all there and easy to read off. For an application that needs to tell you so much in such a limited amount of space; it works well with the iPhone and its design is well thought out.
Before diving straight into the stocks, I'd like to quickly talk about a few of the app's main features. There is a 'News' tab that tells you all about iTrade: what's happening with the server, some tutorials etc. There's also a "Scores" tab to keep the competitive nature of everyone alive: you can see where you are in relation to the top 20 in the world. But these are all additional features that you shouldn't spend too much time with - trading time is your main focus.

The NASDAQ and NYSE, in their entirety, are at your fingertips. What I'm getting at is that you have no limitations on choice. Only money. Your $100,000 won't buy you everything - so choose wisely. Before I go sounding all Morpheus-like, let me get back to the application itself. Buying stocks is a relatively simple procedure. Click on the stock you want, hit "Buy" (you can check out the latest news when you are at a particular stock also) and choose your quantity. You can enter in a quantity of a stock or a total price you are prepared to spend on it - having both is a nice little addition. Once you're ready, by hitting "Submit" the information is sent to the server and your iPhone updates. If you aren't too sure on what to pick, there's a "Hot Stocks" list to help you get started - although the market can change at any second so don't rely on it too much.
That's really all there is to this application (and all there should be). When you refresh it gets all of the latest prices and adjusts your portfolio accordingly. From hereon, it's just a matter of keeping your portfolio positive and your trade record clean. Little features such as tapping on the stock's cell and get an adjustment between percentage change and value change make this application work well with the iPhone / iPod Touch.

There are, however, a few things that need sorted out. Most importantly is iTrade's server - it keeps on failing to connect (and this is a problem not just voiced by here) which is a major problem for someone who wants to check their portfolio, and buy/sell stocks. Secondly, with the work gone into making a "Performance Graph" - we'd love to see the implement of a) a landscape view and b) a full screen performance graph. Lastly, as the app is available not just in the US - other stocks to choose from what would be nice. The FTSE, DOW JONES, S&P etc are all major markets and if it were to implement these it'd appeal more to the international community.
Overall, you get what you pay for. And you pay nothing. The application is free and for that it deserves a lot of credit. It is clear that a lot of work has gone into building it, and if you are in any way interested in trading then it's a must-try. Neon Surge are no strangers to the app store - it's a well built application and it shows. Buy now.
[gallery link="thumbnail"]