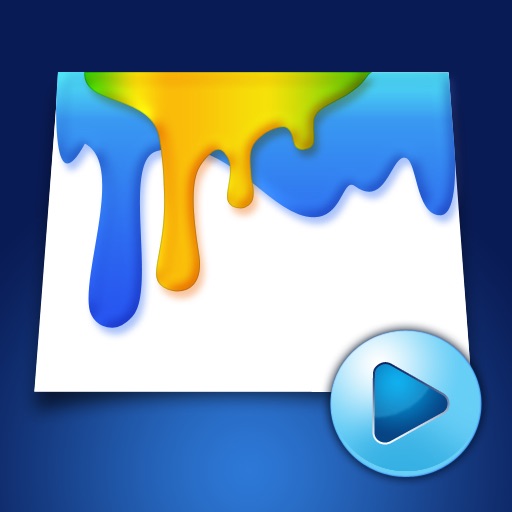 iPad App
FREE!
Rating:
:: ARTISTIC BEAUTY
iPad photo slideshows get the makeover they need.
Developer:
Corel
Price: $0.99
Version: 1.0
App Reviewed on: iPad
iPad Integration
Rating:
User Interface
Rating:
Re-use Value
Rating:
Overall Rating:
The iPad makes for a great digital picture frame, yet the included Photo app leaves a bit to be desired when it comes for creating interesting, fun, and unique ways of showing off your photos. Corel has taken note of this issue and designed an app for those looking to spruce up that photo displaying experience. Does Corel succeed with making an app worthy of kicking the default Photos app to the curb?
Corel Paint it! Show is a simple photo slide show app that is looking to do one thing, improve your photo slideshow viewing experience. Getting your photos happens in two ways, you pull them off your photo library on the iPad, or you can connect to Facebook and pull all those late night blurry pics you have posted to your Facebook account. Hopefully we can see a few more options creep up in future updates to allow us to connect to Picasa, Flickr, and other online sites beside Facebook.
Once you have the photos picked out and residing in your slideshow, the magic begins. You can choose from five different painting styles, or just let the app randomly choose a style for you. Your photos will display in the original form first, and then the app will proceed to "paint" it for you. Unbelievably, the paintings are actually rather enjoyable to see in their finalized form. There is even an included save and share feature that will allow you to email, save to the iPad, and update your Facebook wall with that painted work of art.
While the app has yet to crash on me, a few issues end up taking the overall experience down a notch. The biggest downer is the speed, or lack of it, of this app. Just navigating from the slideshow into the albums can take ten to fifteen seconds. Adding photos into the slideshow will yield a few seconds of a delay from the time you click on the photo to the time it is in the app. Another gripe is that you can save those works of art, but only at their currently rendered state. For example, I had a sunset picture being hand painted, and I very much enjoyed the results I was seeing. I went to save this result only to find it did not save the final processed image, but rather the image as it was when I clicked save.
So does Corel have a winning app on its hands with Paint it! Show? Yes they do! Aside from the speed and saving issues, this app creates an enjoyable, fun, and creative way to watch your photos turn into masterful pieces of art that will stream across that sexy iPad screen.
[gallery]